news from oneida - news from oneida - news from oneida - news from oneida




"AT THE KAT AND MICK REPORT WE DON'T MAKE THE NEWS, WE JUST REPORT IT"

125 GALLON FISH TANK, INCLUDES ALL ACCESSORIES TO GET IT UP AND RUNNING, PUMP, TUBINGS, ETC.  NEW-STILL IN THE BOX.  ORIGINALLY WAS $600 AND ARE ASKING $450

ALSO INCLUDED A 10 GALLON TANK WITH ACCESSORIES

CALL SHELLY OR JOEL SOBIECK  865-2330

WATER TURNED OFF AT SHEAR DEMENTIA - WHOLE WEDDING PARTY SHOWS UP WITH DIRTY HAIR

    While Darla Krueger of Shear Dementia insists that the absence of water on Good Friday April 18th was due to a water main break THE KAT AND MICK REPORT has learned that the water was actually turned off to allow city workers to unplug the sewers from the hair center. Huge balls of hair along with gooey wads of hair spray mixed together blocked the aging Green Bay sewer system in that older section of the city. City workers unable to negotiate with the head of the hair care assembly line decided that the only way to keep the sticky mess from flowing from the once famous beauty capital of Green Bay was to shut off the source of water thus limiting the water available to flow into the sewer. This however did not shut down the hair maintenance facility; it did however curtail the hair washing part of the operation. Darla who usually takes care of the wedding parties that are scheduled for last minute beauty adjustments was able to muddle through the Marie Sobieck wedding party of six without water. She simply worked her magic without the usual washing of the hair in question. "I was able to trowel on enough goop to level the existing hair then I had enough hair left over from cutting yesterday in the waste basket to paste on to the goop and complete a whole new layer above their existing hair" said Krueger. Karla who works out of space behind Krueger takes care of the elderly who come in and found it quite difficult to work with out the water, "most of my customers have not washed their own hair for 30 years". Karla was able to get through the crisis by taking patrons back to the wash sinks then making believe she was talking on the phone, she would then return and throw a towel over their head and announce that their shampoo was done and return them to the chair. She giggled as she said, "most of my customers barely remember where they are much less if their hair is wet". Eventually the water was turned back on and the hair maintenance facility again was able to reach its quotas while keeping its assembly line fashion.

    Ella Sobieck, daughter of Joel and Shelly Sobieck finds the new bug the Japanese Beatle very tasty and is scouring their abode in hopes of finding enough to complete an entire meal.  The Beatle which looks like a lady bug has caught the attention of the 1 year old with it's bright orange color and now cannot escape her attempts to capture them since she finds them a dining delicacy. This behavior has continued much to the dismay of her parents who are encouraging the child to return to regular food and leave the insect population alone. I myself find this a positive characteristic in a child and an absolute benefit in controlling the insect population in the Oneida area.  Many of these Beatles live in cracks in the wall and are found when opening up walls during remodeling projects. It would be entirely beneficial to have Ella on hand during remodeling projects to keep the insect population under control. I plan to have her on hand for my next project. Shelly and Joel should think this over and turn this into a profitable scenario, while Ella dines on her favorite crunchy snacks. 

    Zeus has had her Halo removed and announces she's ready to party once more. Wenzel, who suffered a broken neck a week before Christmas has made a remarkable timely recovery and now only wears a collar.  Her once Mr. Gadget like neck has returned to a more human like form with limited movement and standard side to side swiveling, she will be unable to perform any scenes from The Exorcist such as the Linda Blair scene where she rotates her head 360 degrees.

    S. Lyle OConnor has submitted an article about the NFL draft on the sports page check it out it is quite interesting, just click
SPORTS
. Aimee Poquette is asking if anyone is having a 4th. of July party, anyone willing to step up to the plate? That's all the news that is news, see ya.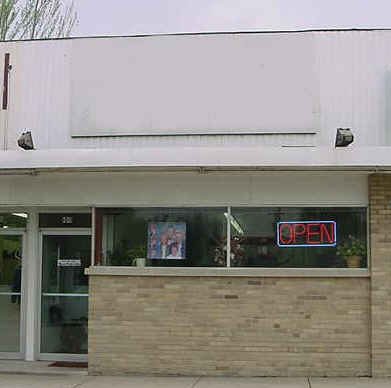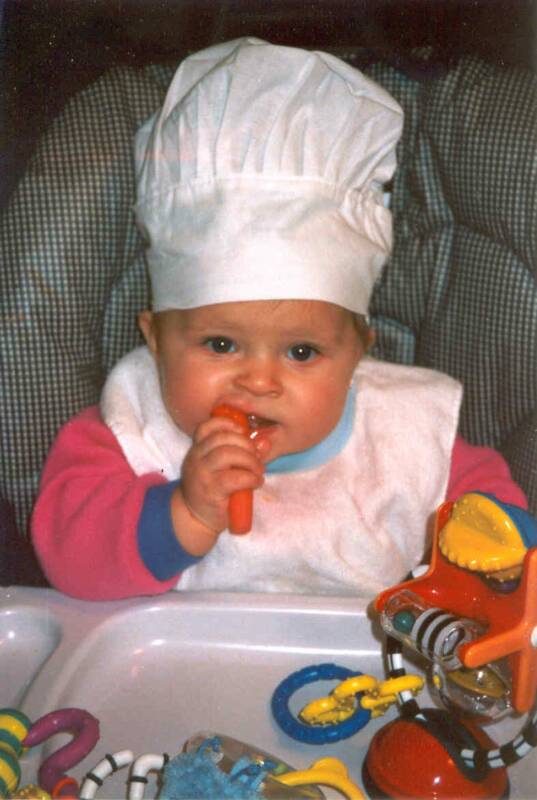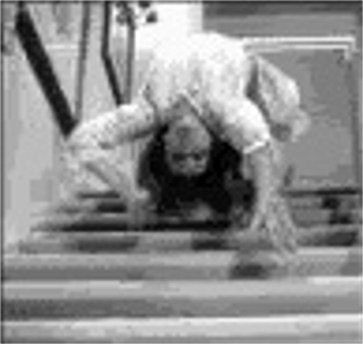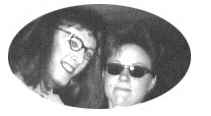 SHEAR DEMENTIA  YOUR HAIR CARE ASSEMBLY LINE

DARLA KRUEGER PRACTICING BEAUTY TECHNIQUES ON HERSELF AND HER HUSBAND DAVE

ELLA PREPARING A MEAL OF BEATLES

ZEUS FALLING AND BREAKING HER NECK ONE WEEK BEFORE CHRISTMAS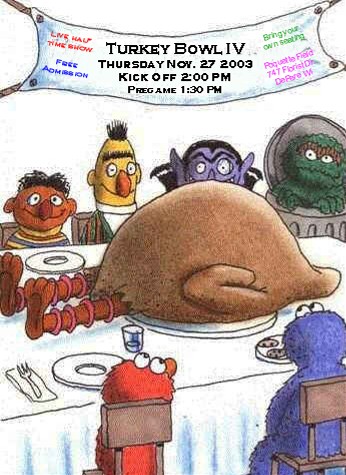 ZEUS VISITS K.A.M.R. HEADQUARTERS  TAKES VOW OF NON VIOLENCE

    Sue Wenzel suffered the terrible fate two weeks before Christmas of a broken neck and now is quite a bit better and nearing completion of her rehabilitation period. Wenzel also known to friends and relatives as "Zeus" has done a lot of soul searching and even read the bible during her recuperation period. This all has lead to her taking a vow of non violence non aggression toward her fellow man. This of course will be a complete turn around of her former life style where certain individuals would shutter when they would see her van drive into their yard or parking lot. Wenzel known for her outspoken bursts of reality to foes says "I made a deal with God; if he let me heal I would never say a bad word about anyone again." So far Zeus has been better then her word, not mentioning one bad word about anyone while visiting THE KAT AND MICK REPORT Offices. And further more it was a known fact in the neighborhood that Zeus knew how to keep Christmas better then anyone  wait,  that was someone else who made a complete turn around, Scrooge I guess, never mind. While her vow of non aggression seems to be working she apparently has made no deal about cussing as that characteristic seems unchanged.

    The Kat reports that she suspects there are aliens in the neighborhood. She is talking about the space kind and not the Mexican kind. She believes she has seen crop circles in the grass in the back yard and fears the worst without any further proof. Yesterday when I arrived home from work she was sitting on the couch with her head shrouded in tin foil. She believes the aliens can receive brain waves from non foil covered heads, says she saw that in a movie. She learned how to make the designer tin foil helmets on The Carol Duval Show carried on the HGTV network.

    Marie Krohn was the first ever recipient of the award named in her honor at the Big Brothers and Big Sisters annual meeting held at John Kafka's Riverside Ballroom Friday night. Krohn known to many as the behind the scenes person for all the major charity events in the Green Bay Area is on the board of directors of Big Brothers Big Sisters. Jan Malchow Executive Director of the organization presented the Marie Krohn Award plaque in honor of Marie for all her work with BBBS. Marie who was first surprised then emotional for much of the time accepted the award and was speechless after she thanked everyone. Jean Poquette Hansen, although not in attendance, was also mentioned by Malchow in his dedication of the award as someone who was Marie's friend and helper for many years. Many Awards were given that night but that one was given first and was the most impressive of them all. Marie, tired from all the excitement and attention left the meeting soon after. That's all the news that is news, see ya.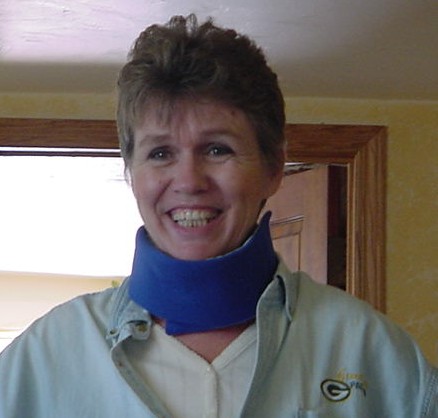 A BIG TOOTHY SMILE ADORNS THE FACE OF ZEUS AS SHE EXPLAINS THE MEANING OF LIFE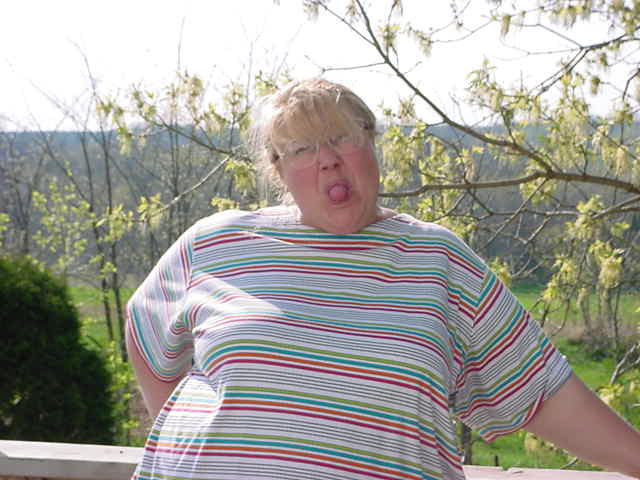 THE KAT INSPECTS THE BACK YARD FOR ALIENS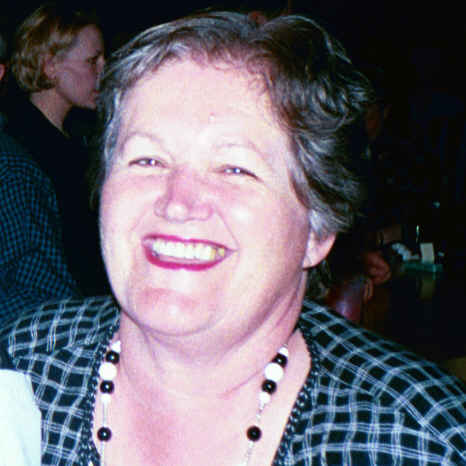 MARIE KROHN AS SHE FINDS OUT SHE CATERED HER OWN SURPRISE BIRTHDAY PARTY