news from oneida - news from oneida - news from oneida - news from oneida




"AT THE KAT AND MICK REPORT WE DON'T MAKE THE NEWS, WE JUST REPORT IT"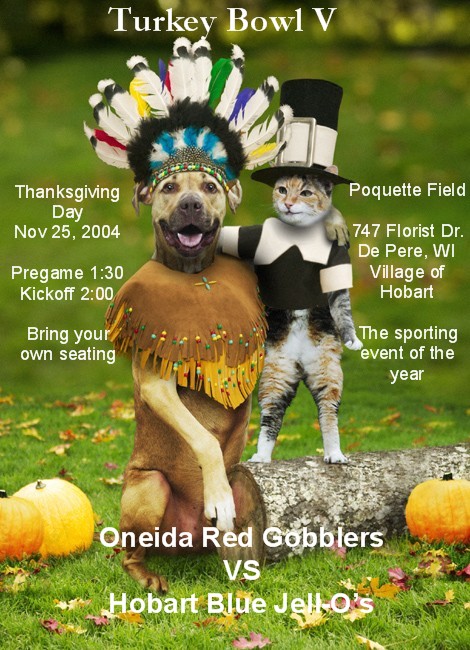 For Sale: 1 Extra Rock-Fest VIP Ticket

Thats right the hard to find Rock Fest VIP ticket is for sale right here. Going price is $400. That includes all your meals, and up front seating with the editor of
THE KAT AND MICK REPORT.
A reword in itself. For more information call Colleen at 869-1132 or Mike at 869-2368. You can also reach Colleen by e-mail
poquet@aol.com
or Mike at
katandmick@aol.com
To see who's performing this year
click here.
4 year old Japanese slot machine for sale.Excellent condition.

Comes with an owners, maintenance manual on CD, extra light bulbs, a stand,

and 5000 coins. These coins are slightly different in size from a quarter, making the machine legal.

It can be modified to accept quarters, however.

$200.00 or best offer

Contact Tim at 866-1257.

AEROSMITH ROCKS THE RESCH

    Steven Tyler was in rare form Saturday night when he performed at the Resch Center in Green Bay. His experience was apparent as he wooed the girls, kissed the baby, and conducted stage antics while singing new songs, hit songs, and songs from the early years. The sound was loud and good quality but lacked proper mixing and could have been equalized better. The mids were a little high and could have been equalized to give more of a flat response making the overall sound more pleasing to the ear. I thought the vocals were at the right level but the rhythm guitars were driven too hard drowning the vocals at times. The bass response was excellent and gave you that pounding in the pit of our stomach we all love so much. The real on stage theme was set by the lighting which was at times a show in it self. Blinding strobes that flashed in time with key parts of songs were lined around the stage at eye level with the audience giving a visual reinforcement, and huge figures and signs that were lighted by thousands of tiny lights were lifted and dropped as needed in the show. As a matter of fact all the rigging for the lights was moved by remote control as key parts of the show were developing. A trapeze was waiting tied off at the side of the stage and at one point roadies prepared it for it's use by attaching a small wire hook to it and bringing it to the edge of the stage, the trapeze not wanting to cooperate however broke away from the tether several times and had to be hooked and brought in only to be blown loose by the fans on stage and go astray again two more times. When the uncooperative prop was finally wrestled in and stabilized Tyler gave the sign that he was not interested in using the device anyway, so we will never know what all the hubbub was about and what if anything that would have contributed to the show. Tyler who is 56 and has no beer belly gave an outstanding performance and jumped and danced around the stage as any 20 year old would. It should also be mentioned that Cheap Trick who opened for Aerosmith gave an outstanding performance as well, playing all of their hits as well as a few off of their new album. The song that generated the greatest interest from concert goers and the most "sing along" action was the theme from "That 70's Show" which was written and performed by Cheap Trick. As an extra personal touch "Hello Green Bay Wisconsin" was added to the end of the song where the "Hello Wisconsin" is shouted by the band.

    Bailey Prevost who previously has had behavioral problems at the Fat Club has again worn out his welcome by FC regulars who threaten to feed him peanut butter and induce an unwanted reaction. Even though it has already been determined that baby Prevost is part animal no determination has been made as to what species that half actually is. While the general consensus would suggest that he is part gorilla in nature many suggest that it could also be an orangutan background which would explain the defiance exhibited in the last two outbursts.

  Lola Sobieck now admits that she has been hypnotized with a goal of loosing weight. Some side effects have surfaced however and one of the most disturbing involves her quiet time she is to spend listening to a tape. The tape is designed to reinforce the hypnotism but when the word "donuts" is heard by her on the tape she stands erect in a trance with arms outstretched in front of her and a blank stare on her face. She grabs anything near her for a weapon, an ash try, a pen, a letter opener and walks methodically towards Joe and in a monotone voice says "must kill Joe, must kill Joe". It is apparent that the scheme behind this technique is to loose weight be eating jail food.  

    Brittany has a new job at Aurora Hospital and is no longer a Micro Maid I'm sorry to say. No longer will we se her in that cute maid outfit. She has a small table in the reception area where she does microbiology. That's all the news that is news, see ya.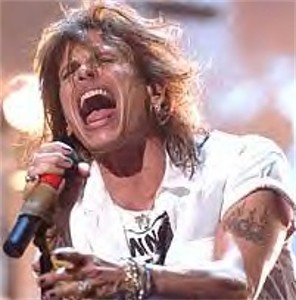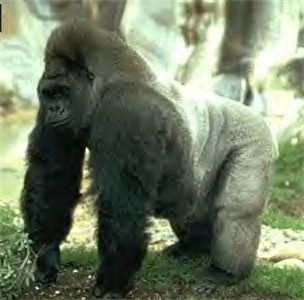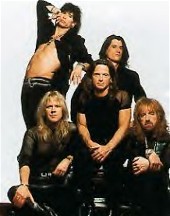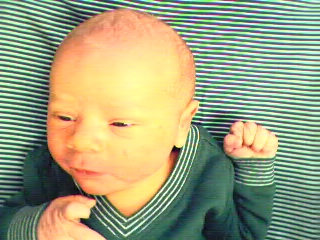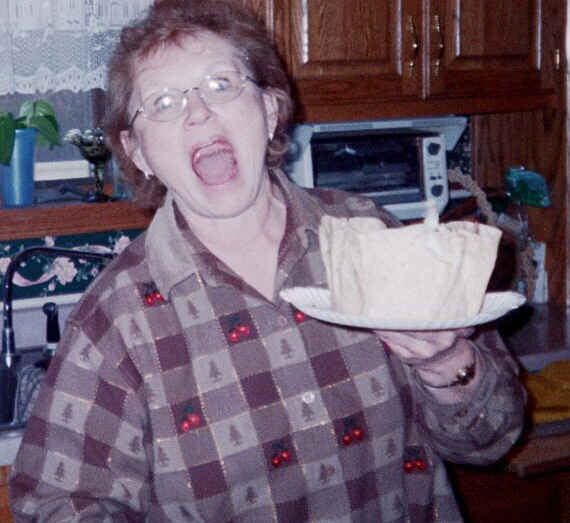 TYLER GIVES OUTSTANDING PERFORMANCE AT THE RESCH

BAILEY PREVOST MOST LIKELY HALF GORILLA

CLICK PLAY BELOW TO HEAR BAILEY

BAILEY PREVOST ... DON'T LET HIS FRAIL APPEARANCE FOOL YOU

TIM LADE SAVED FROM DEATH

    Chicken Night this past week ended with the tipping of Tim Lade literally into my arms as he was removing lint from his once perfect solid color trousers. Lade who had put his leg up on to the kitchen island counter to be able to see his lower extremities without obstructions blocking his view, temporarily lost his balance again and tumbled sideways in my direction. The quick reactions and life saving techniques that come second nature to the writer indeed are what saved the life of Lade who if had fallen unchecked would have no doubt crashed head first into a meat cleaver that just so happened to be on the counter with the blade standing on edge. Lade who had toppled over like a burlap sack full of potatoes may have also done considerable damage to the kitchen counter as well as the near by refrigerator if he were allowed to complete his fall. No doubt a bloody mess would have ensued while his body drained its life giving fluid from the massive irreparable head wound.  Lade somewhat embarrassed by his noticeable loss of control in his twilight years thanked me for saving his life realizing that I may have indeed given him a year or two more by being there to catch him. Lade's wife Joanie looked on in horror through the whole ordeal gasping as I stood the stately gentlemen upright and thanked me for saving her from a weekend of despair. Joanie who had often been criticized by her siblings for marrying Lade simply to gain access to his corrugated empire fortune showed real compassion and only mentioned the will once while saying good bye and showing us to the door  after she had put Lade to bed. The evening before had gone well with drinks at the bar and entertainment by a local yokel with a guitar and a microphone singing and playing to the small crowd with only a smattering of applause as a reward for his musical toil. The deviled eggs available for hors devours were fresh and the food served at dinner was of consistent good quality. Aside from the small incident that occurred at the lade home all the events of the evening went well and we all had a good time.

    Brittany Sobieck who still is dating the same boy since last fall is not looking for any new boys as far as we can tell. A source close to Sobieck states that she is not planning to date anyone else for the near future. Sobieck known for leaving a trail of used up young men behind her is certainly out of character as she caters to the one single boy that occupies her time with these days. In other Sobieck news Kevin will be working in Iowa this coming week and is on the 10 hour day 4 day a week schedule allowing him a 3 day weekend to make up for not being home in the evenings during the week.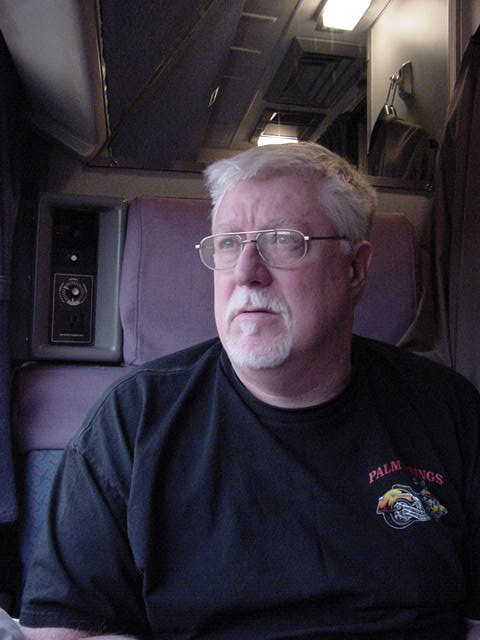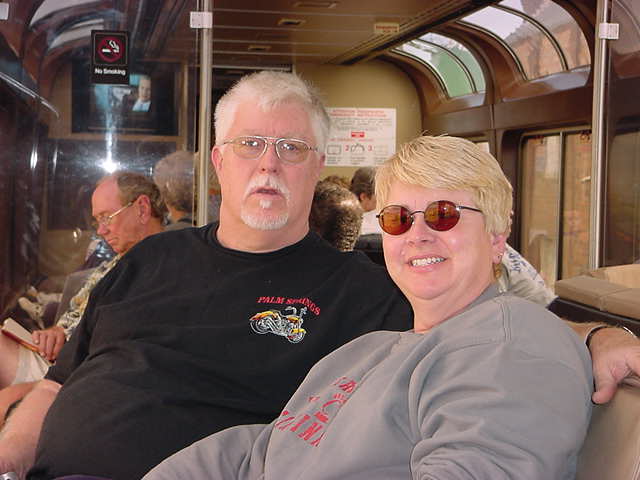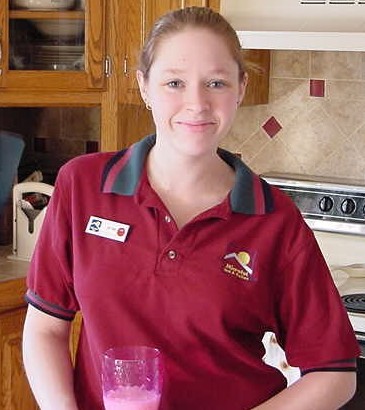 THESE WOULD BE LONELY YEARS FOR TIM IF NOT FOR JOANIE

JOANIE ACCUSED OF BEING A GOLD DIGGER STANDS BY HER MAN WHEN HE NEEDS HER MOST

BRITTANY STILL WITH SAME BOY

    The Treml's are featured in another local publication this week and are reportedly suing the Stahl farm that is responsible for the pollution of the family well. It will be a federal suit and is not to recover damages but only to enforce the law. Another suit may be filed later to recover damages for the family. Attorney's for the Stahl farms released a statement saying that the facts are not yet clear in the matter and suggests there is evidence to point to other reasons for the pollution such as faulty septic systems. The Treml's attorney dismissed the suggestion as inaccurate and without proof.  That's all the news that is news, see ya.