news from Oneida - news from Oneida - news from Oneida - news from Oneida


"AT THE KAT AND MICK REPORT WE DON'T MAKE THE NEWS, WE JUST REPORT IT"






JEAN POQUETTE HANSEN UPDATES PALACE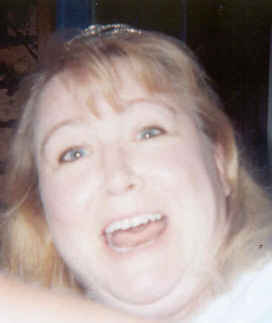 ean Poquette Hansen has decided to update the outside of the Royal Chicken Night Palace this spring with repairs to concrete, windows and siding.

Poquette Hansen who purchased the home over a year ago made repairs and updates to the interior before she moved in but the exterior of the home

which is showing it's age looks like it has had no improvements since it was built. The modest single story structure is having new windows put in, over a new layer of Styrofoam insulation.  Soffet installation has already been completed in preparation of the installation

of new vinyl siding and a faux stone facade in the front of the house. Improvements on the electrical system in the garage are being made with the installation of several new receptacles and permanent wiring for lighting replacing Temporary cords. Outdoor receptacles will also be added to accommodate exterior electrical devices like Christmas lights. Work on the structure is being performed by Kevin Sobieck with the help of his wife Trixie under the direct supervision of the Queen herself.

BRITTANY SOBIECK CELEBRATES BIRTHDAY



Friday night Brittany Sobieck returned from school in Milwaukee to find that her family and friends had gathered at the usual Chicken Night watering hole to celebrate her birthday. Sobieck a student at UW

Milwaukee was unable to celebrate on her actual birth date Thursday the 20th due to classes but made up for it on Friday. Also attending were her friends Dennis and Paul.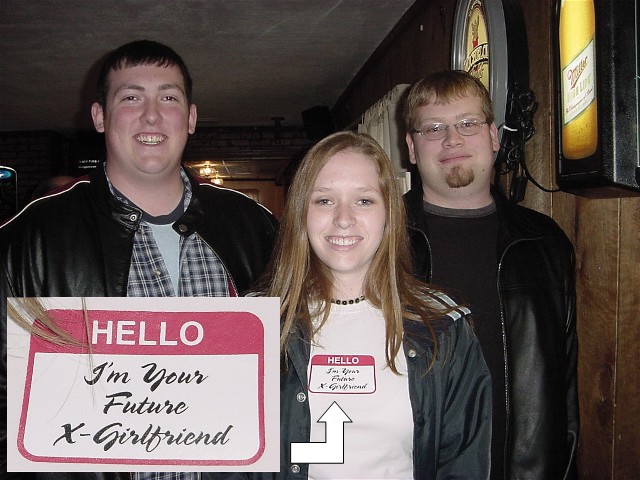 Question:

Dear Kat, I have noticed increasingly that I'm losing control of my life. I used to have everything going right for me but now since I have had a child every thing has gotten so busy. I can't figure out why I'm so busy just because I have a little boy. Everybody tells me that it's because my kid keeps me running around my mansion all day. He does take a lot of my time though. I was going to go to a coin shower a while back and before you know it my day got away on me and I couldn't go. Or the time I was supposed to go to my Uncle's house and help out with his craft projects after he had a heart attack and my day got away on me again and I never got there. Then my day got away on me when I was supposed to help my Aunt clean her house before Christmas Eve and I got there just in time to get my present and didn't get any cleaning done. Why is it I can't seem to find the time?   Signed, Miss not enough time in a day.

Answer:

Dear Miss time; The problem isn't that you don't have the time because of your kid, I mean he'd have to be like the Chucky doll or something to take that much time. The problem is that you don't really want to do these things. You are not facing reality here! I know there are a lot of things you don't want to do but have to, so instead of making lame excuses just do what I do. Get a night job at Wal-Mart then when people want you to do dumb stuff get yourself penciled in on the schedule and tell your inviters that you would really like to attend but you have to work. Then once you know everyone is safely at the event you can fake an illness and go home early from work. Works every time!

Meooooow

DENNIS, BRITTANY, AND PAUL

Sobieck works with Dennis at the Aurora Hospital and Paul is Dennis's friend. Neither of the two boys is in any way a boyfriend of Britt and have no danger of ending up on the pile. Among the may gifts Sobieck received was a special tee shirt given to her by her mother Trixie which targeted her practice using up of boyfriends and casting them out on pile behind her house. In a attempt to warn newcomers Trixie gave her the tee shirt instructing her to wear it on every first date. Sobieck can be seen modeling the tee shirt to the right of this article. Arriving somewhat later was Sobieck's brother Logan who was delayed due to a golf game in progress. Logan has joined

the golf team in West De Pere High School and has been going on a lot of outings competing with other schools. Logan who has become quite a competitor has been considered for a name change which did occur Friday evening . Tim Lade and I did the

honors and confirmed that Logan would be known from now on as "Cougar" Sobieck.  After all how could Sobieck follow in the footsteps of the great's like "Tiger" Woods.

AMS MAKES DEEP CUTS IN COSTS

American Medical Security, the insurance company in Howard which employs several Poquette family members has made deep cuts in supporting services which has affected other area business The Newsletter has learned. According to Laura Bloomer who was employed by Applebees catering services the insurance giant has decided to cut back or end any catering to the firm in favor of letting employees fen for themselves in the food department. Bloomer who had worked at Applebees conducting much of the catering to the firm was let go due to what the food vendor described a lack of business because of the loss AMS as a customer. This is just the latest saga in what has been happening at AMS with the scaling back of perks for employees and staff cutbacks in other departments. That's all the news that is news, see ya.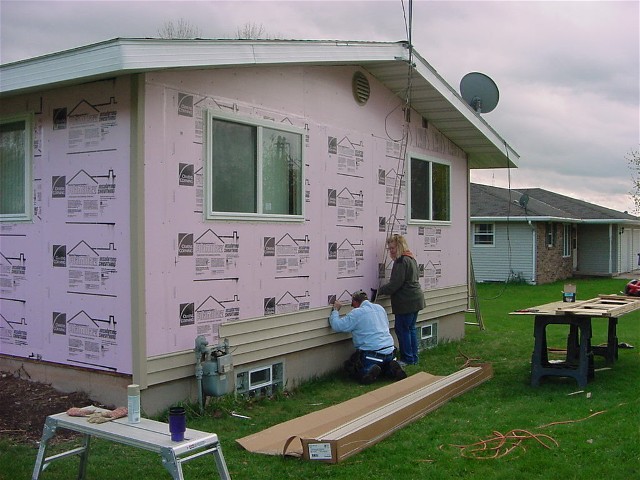 THE SOBIECKS HARD AT WORK ON THE PALACE

SHELLY SOBIECK ON EMERGENCY SHOPPING TRIP

          fter learning the news that her children were totally lacking in the foot wear department by shear numbers of pairs required per child, Shelly Sobieck immediately departed for New York on an emergency shoe shopping trip. After Sobieck's Mother in Law, Lola Sobieck conducted an inventory of the children's personal effects this past week she informed Shelly after the inspection that the children "didn't have enough shoes."


Shelly commented after she received the official inspection that she "hadn't noticed that her children were barefoot through most of the winter."  In an effort to correct the situation Sobieck departed for New York on a shopping trip to purchase at least 6 pairs of Manolos per child to get them through the summer.

Sobieck who admits that she had not kept a running inventory of the children's shoes says she comes by it honestly commenting that she at times has run low herself on shoes and has had to make do with taping several paint mixing sticks to her feet to get through the day until she could purchase new shoes after work. Sobieck says that "although it is hard to  keep track of it, the children will never run low on shoes again if I can help it."  Sobieck also admitted that the couple was lucky to get by with just a warning about the shoes explaining that "these type of inspections usually end up with a list of irregularities a mile long, which sometimes take weeks to correct." Joel Sobieck the children's father could not be reached for comment and is thought to be fishing in Canada where he can sneak extra shoes across the border when he reenters the United States. 

MEGADETH FINALLY KISSES BOYFRIEND

Megan Krueger or "Megadeth" as she is known in these parts has informed everyone that she has "finally kissed a boy for the first time." Megadeth the second year student at UW Milwaukee has had been in a relationship for some time with this guy but unlike her Oneida harlot cousin Brittany was quite shy about having any physical contact. Krueger unlike her cousin in many ways has only had only a couple boyfriends throughout her dating career as compared to Brittany who has had a pile.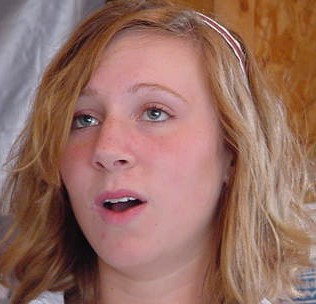 Krueger who has no desire to set numbers in quantity like her cousin says she's just quietly looking for the right guy for a quality relationship  and doesn't care how long it takes which is why she is taking it slow with prospective candidates.

Megadeth at High School graduation party

The nearly 21 year old student studying to be an actress says she is looking forward to "trying a sip of beer" for the first time when she of course is of legal age.

DAVE POQUETTE HONORED FOR 1 MIL. MILE

News has come to the KMR offices from the Letica Corporation. In a recent press release it was announced that Pete Poquette (known locally as Dave Dot Com) has reached a driving milestone. The company states that Peter has driven 5 million miles in his quest to deliver product on time, and find a new wife. The Company arranged for a roadside ceremony near Canute, Oklahoma as a surprise to their driver.

Pete stated that, because of his own particular bookkeeping system, he was unaware of the approaching milestone. "Hell, my logs only show a total of 3.8 million miles" he was heard to say.

As he was approaching Canute from the East on I 40, he noticed a large banner crossing the road and a large crowd standing by. An Oklahoma State Trooper flagged him over and once out of his luxurious Freightliner, the festivities began.

The Letica Company officials that were present were: Gene Letica, GM, Verne Black, Logistics, and Beth Chlamydia, HR. Also present were Annie Sue Moore, Miss Oklahoma, and other local dignitaries.  Peter was presented with a plaque, some cake, and a specially embroidered Letica jacket.

After he completed scanning the crowd for wife candidates he was on his way once again after the 17 minute delay to deliver his product on time, and check up coming truck stops for potential wives. That's all the news that is news, see ya.

I've taken a break this week to shine up my exorcise equipment.