news from Oneida - news from Oneida - news from Oneida - news from Oneida




"AT THE KAT AND MICK REPORT WE DON'T MAKE THE NEWS, WE JUST REPORT IT"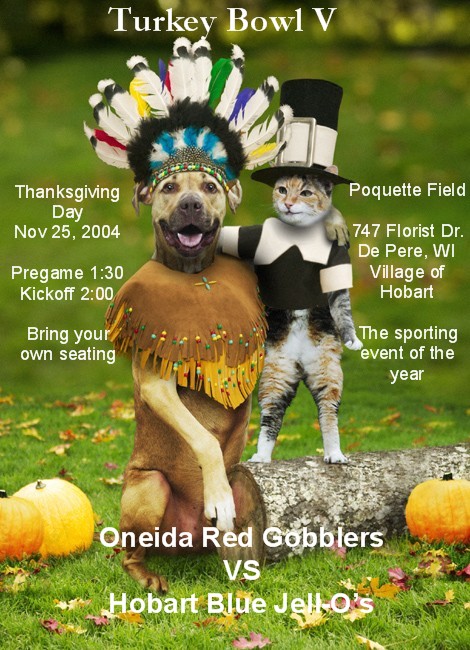 4 year old Japanese slot machine for sale.Excellent condition.

Comes with an owners, maintenance manual on CD, extra light bulbs, a stand,

and 5000 coins. These coins are slightly different in size from a quarter, making the machine legal.

It can be modified to accept quarters, however.

$200.00 or best offer

Contact Tim at 866-1257.

Electric Range to give away.
Well used electric range in perfect working condition to anyone who wants it. Montgomery Wards, about 15 yrs. old with self cleaning oven. One large burner element recently replaced. Contact Kat or Mick               920-869-2368 or e-mail at
katandmick@aol.com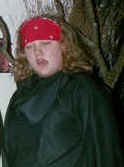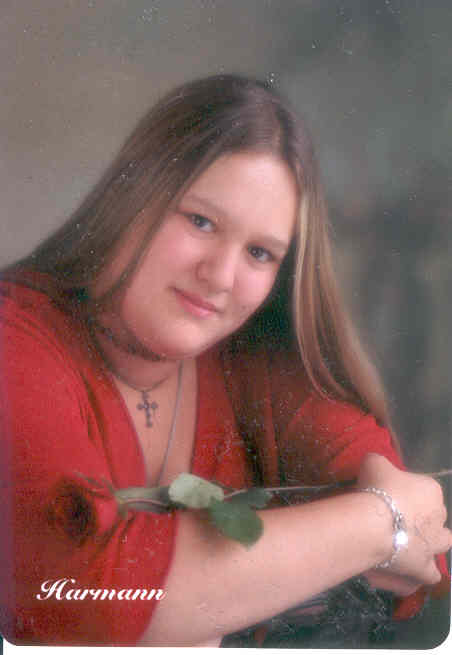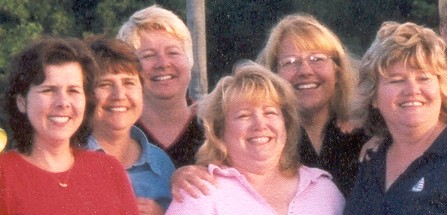 SARAH POQUETTE LEAVES HOME - LIVES WITH FRIEND

    Unbeknown to anyone, Sarah Poquette the Wichen daughter of Colleen and Dick Poquette, actually had a friend. This person who claims to be her friend (another girl who is probably a Wichen) identified only with a last name of Hendricks has taken in the destitute Sarah who with her meager job maybe takes in enough money to pay for her own gas. Poquette who graduated from West De Pere High School in June has been working part time at Grandmas Diner in Oneida but has not sought further employment or a better means of living since her departure from school. With no plans of further education in mind her father Dick has in recent weeks been waking up the youthful Wichen to submit job applications in other facilities which he hoped would yield a more active employment schedule. Instead the late night meetings of her coven and the relentless schedule of transformations from humans to toads, rodents, and foul has left the girl in black with little sleep what with the early wake up call by her father. With a heavy heart she announced after packing a suit case a week ago that she would be leaving her home of 18 years for another more peaceful existence. Even though she could have turned her father into a Billy goat with bad breath and hemorrhoids and went back to sleep she chose the high road and should be commended for her effort. Richard who was told later that his daughter had  considered a transformation for him was heard to say he would; "have Colleen stock up on Preparation H."

    Recently it has been noticed that many of the Poquette sisters have had problems with their eyes closing up tighter and tighter hampering their vision. It is quite apparent when looking at them as there are only slits where their eyes should be. Zeus and eldest sister Peg are unaffected by this syndrome, however the remainder of the female family members do suffer from this affliction. Results of the poor eyesight in some of the sisters include falling off of a bicycle, failure to bring a fruit salad up north, and even in one case the poisoning of the families  well!   While none of the male members of the family seem to have a problem one of the boys was heard to comment that he felt this had begun long ago when a sister had mistook the toilet for a potato kettle. That's all the news that is news, see ya.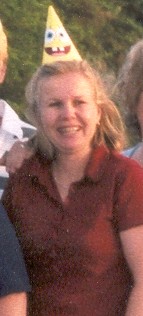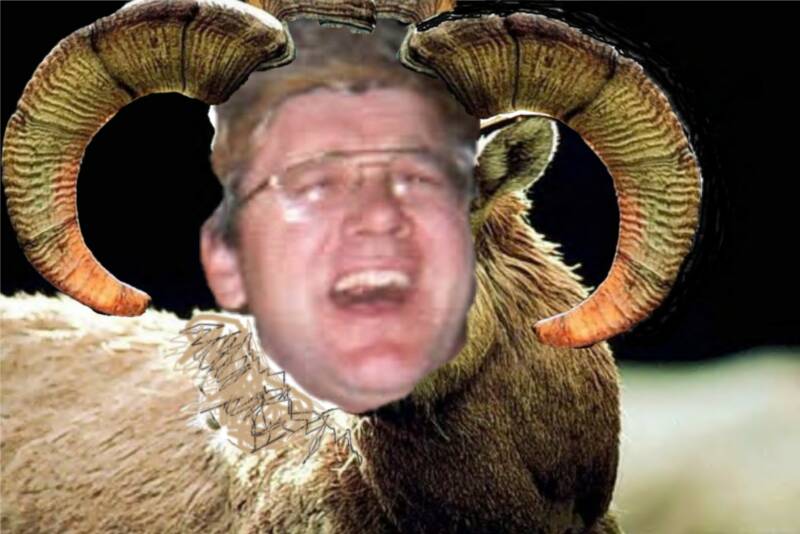 SARAH IN HER TRADITIONAL WICHEN GARB

POQUETTE SISTERS EXHIBIT SYMPTOMS OF NO EYES

ARTISTS RENDERING OF DICK AS A BILLY GOAT WITH BAD BREATH AND HEMORRHOIDS

BRITTANY SOBIECK ADDS TO THE PILE

    While almost everyone believed the inevitable would happen sooner before later, there was still one person that held out hope until the end. Justin Sobieck would be disappointed beyond belief that his sister Brittany would cast her current boyfriend Tim on the heap of despair after of a summer filled with hope. At least that is what Justin thought he saw. Justin became friends with the now defunct boyfriend and became outraged when the breakup occurred. Justin spoke out loudly and told Sobieck "you are dead to me", and in another following statement he made his feelings very clear by telling her "I am disowning you".  Sobieck in tears after the remark shouted back in a clever come back "well.... well...... your dead to me too". Sobieck who went with Tim since early spring had taken everyone in for some time, with many believing that she had abandoned her ways of "using up and discarding" boyfriends. All of them would eventually wind up on a pile behind her parents home on Florist Drive in the Village of Hobart. Most of the former boyfriends belong to a discussion group they had formed counseling each other on their break up with Sobieck.  The few that try to go it alone with the help of others that went through the same situation usually wind up on a suicide watch. THE KAT AND MICK REPORT was able to reach Sobieck for comment and when she was asked why she had broken up with the boy she thought for some time then gave the answer "his time was up". She also offered up that she does not think she will ever be able to be comfortable with any boy or think about marriage, and that when the time comes that she may want children she will turn to modern science and be artificially inseminated.  Sobieck will be attending classes at the University of Wisconsin in Milwaukee in the upcoming fall semester. We asked her about meeting a boy in Milwaukee while away at school, her response was that "all the male students at UWM are drug infested" and she went on to say "I want no part of that." Sobieck was being taken to her new Milwaukee home yesterday Saturday August 21 by her parents Trixie and Kevin. Trixie had commented that she could see this coming for some time with Brittany ostracizing her boyfriend more and more as the summer ticked by. Sobiecks brother Logan had used Tim as a key part of his posse at times and it is thought that this may hamper some of the effectiveness of his posse operation. Logan who was asked what he thought about the situation stated that a great way to remove warts is to wrap them in duct tape for a month.

    Megan Krueger who just had a fresh break up herself  has changed her mind and also decided to attend classes in Milwaukee right next to her heartbreaker cousin Brittany. While the two are known for tag team breakups and alternately throwing boys on the heap, Krueger hopes to escape the current stalking that her previous male acquaintance is conducting by moving to a city of some distance. Krueger who previously enrolled in UW Green Bay switched the location after realizing that an era would be ended if the two parted ways for something as ridicules as school. Megadeth, as she likes to be called, is planning more "swap and double drop" as she likes to call it in the new school. That plan entails the two girls switching boyfriends then simultaneously cutting them loose after a brief run and chucking them on to the heap. Of course most people expect a much larger heap and more action once the two unite and are able to get a handle on the much larger city and larger number of prospects.

    If you have not already seen it there is a great web-site with a hilarious cartoon about the presidential election at
www.jibjab.com
just click the photo with John Kerry and George Bush. If you have dial up it will take some time to load but you then can play it as many times as you wish. It's worth the wait. That's all the news that is news, see ya.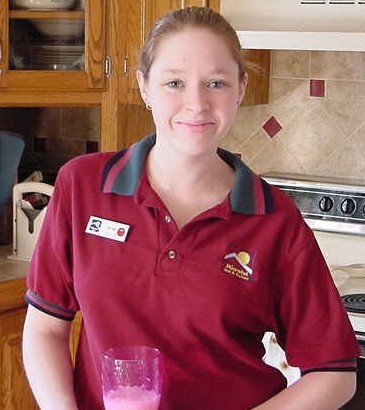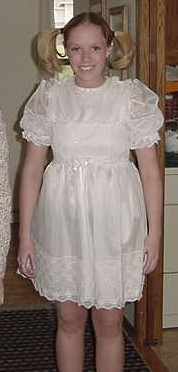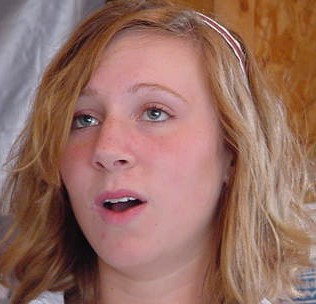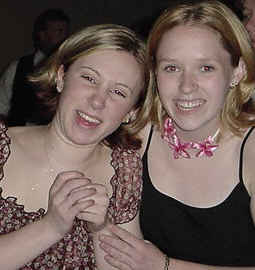 POSE AS A MAID......ANOTHER WAY TO GET BOYS?

MOST GUYS LOVE THE LITTLE GIRL LOOK

THE TWO HEARTBREAKERS POSE FOR A PHOTO

MEGADETH EXPLAINS THE SCHOOL CHANGE

THE KAT AND MICK REPORT reporting the breakup of Brittany and her boyfriend first, as we promised we would.