news from Oneida - news from Oneida - news from Oneida - news from Oneida




"AT THE KAT AND MICK REPORT WE DON'T MAKE THE NEWS, WE JUST REPORT IT"

Carpet Cleaning:
  Perry Peterson, First Choice Carpet LLC says "My company is the
CHOICE
that makes the difference". New this year is pressure washing. Do you have an oil spot in your garage that you would like to get rid of? Well, we can do that and more, give us a call at (920) 884-9963 or e-mail me at
perryp@greenbaynet.com
Perry is the son of Bob and Mary Phillips.


SOD POQUETTE THOUGHT TO HAVE LIVER DONAR

     n recent years Stephen Poquette has been attending more and more family functions which has many of his family members wondering what is up with the former tavern owner. Poquette who for years has promoted the image of a recluse would go for years without being seen or heard from by family members. His hermit lifestyle was thought of as somewhat strange by his siblings however soon they went on with their lives and forgot about the one time close by family member.

Within the last five years Poquette has been attending more and more family functions starting with Turkey Bowl I and graduating up to the most recent Christmas Eve celebration. Poquette has even been seen at family weddings that were not even his own children. This curious behavior was probed by two members of the Axis of Evil, Jean Poquette Hansen, and Trixie Sobieck, with the third member Stephanie Prevost withholding opinion citing the Father-Daughter relationship as a mitigating factor in her ability to form an honest opinion. After much discussion Sobieck and Poquette-Hansen decided that Poquette was in need of some vital organ transplant in the coming future and was trying to "cozy up" to possible donors, other family members. The two examined Poquette's family medical history and his lifestyle and decided that he would either be needing a kidney transplant or liver due to his high rate of consumption of alcoholic beverages.

Poquette seemingly genuinely interested in the outcome of the Turkey Bowl had not missed the annual match since it's inception, however this year his absence was quite noticeable as he was thought of as a regular attendee. This single absence to the largest event of the year sparked the fire of opinion from the Axis of Evil. AOE members Sobieck and Hansen immediately assumed that Poquette had found another donor match and that he would soon return to his recluse lifestyle.

S. PREVOST COMPETES WITH B. PICKETT

Stephanie Prevost (Stephania) who recently was reported to have taken a new job revealed that she is employed by competition to Brandon Pickett's company, Infection Control Products. Prevost who was hired by Dental Health Products as a Human Resources analyst admits that the company is in direct competition to ICP but says she is not connected to the sales department such as Brandon is at his company so she doesn't care. Pickett was upset that a cousin of his would be working at the competition.

LOGAN SOBIECK FAILS WITH SKOAL BANDITS

The well known leader of the Oneida Posse, Logan Sobieck thought that his image needed a little polishing and figured the use of tobacco was just the thing to bring positive attention to his tough, law enforcement character. Sobieck watched as his brother Justin used the small packets of tobacco captured between his cheek and gums to harvest the nicotine from the herb. Loggie Doggie thinking this is just the sort of thing young girls would think is cool, thought of himself riding into Oneida with his criminal tied up on the horse behind him while he enjoys a Skol Bandit occasionally spitting a black streak in front of the pretty spectators.

Justin noticed Loggie Doggie daydreaming about the Skol and invited him to pinch one between his cheek and gum. At first Loggie seemed comfortable with it until he swallowed some of the juice collecting in his mouth. Soon he was turning green and feeling the world start to spin. He spit out the Bandit and tried to make himself feel better but it was to no avail, only after he regurgitated the strong tobacco juice did he begin to feel better. Loggie Doggie has decided to search for another personality icon to enhance his image and leave the smokeless tobacco alone for a while. That's all the news that is news, see ya.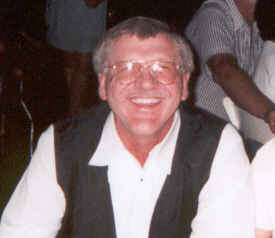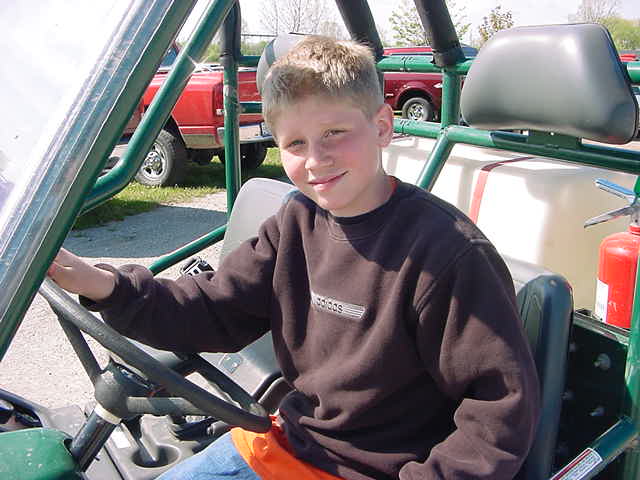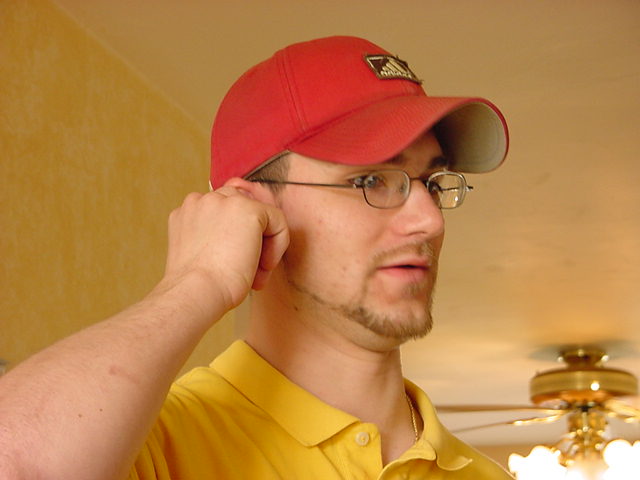 STEPHEN POQUETTE MAY HAVE FOUND LIVER MATCH

STEPHANIE PREVOST COMPETES WITH BRANDON PICKETT

BRANDON PICKETT UPSET WITH STEPHANIE PREVOST

LOGGIE DOGGIE USED SKOAL, BECAME SICK, DIDN'T IMPROVE IMAGE

DAN VANLANEN STILL ON CRUTCH WITH NEW KNEE

   t has been twelve days since Dan VanLanen has had his left knee replaced in a surgical procedure that has become common with people that suffered his "bow legged" condition. VanLanen who had been hobbling around on one crutch for the better part of a year decided that it had been long enough and he would get the permanent cure. With the removal of the old knee joint straightening can be done when the new joint is put in. A new plastic joint is installed and is meant to last a lifetime. VanLanen who had experienced a lot of pain after surgery was given a host of pain drugs to help him cope with recovery, among them morphine and other high powered meds. VanLanen decided he could be his own pharmacist and mix a "cocktail" of meds to suit his needs and relieve his pain. What he got led to a somewhat curious result with VanLanen becoming "high" and unable to remember certain things, what some would say are disturbing things. VanLanen mixed his potion about mid morning, it took about an hour before he blacked out. It was about midnight that he found himself naked by the front door of his home covered in chicken blood and feathers. A search of his car turned up a chicken suit and several dozen eggs, while a glance in the back yard yielded a collection of odd prints in the snow. There were dozens of chicken tracks as well as a right foot print and a crutch print corresponding to the foot print. It seems now there is some correlation between the large number of chicken jokes VanLanen tells and his involuntary behavior while on medication.

BRITTANY SOBIECK ALONE AT TB VI

Once again Brittany was alone at the Turkey Bowl this year leaving friends and relatives wondering what the second year college student has to hide in the closet. Sobieck who has a pile of broken hearts behind her Milwaukee apartment from former boyfriends even went so far one time as breaking the heart of a friend of her brother Justin. Justin wasted no time and angrily chastised his sister for her romantic insolence and exclaimed to her "you are dead to me".

Because of her continuous rejection of good men, many friends and family are beginning to openly wonder whether Sobieck is heterosexual or gay and are watching for signs of the latter because of her continuous rejection of good men. Sobieck has not admitted or denied the gay accusations upon probing but has pooh poohed the boy friend rejection issue citing fast paced relationships and over committal from previous candidates.

JP HANSEN EXCITED ABOUT BAYFEST RETURN

Several weeks ago the University of Wisconsin Green Bay announced it would be dropping Bayfest from it's calendar of events for 2006. Many were sad, among those Jean Poquette Hansen who lamented the loss of the foot long corn dog which she said was only attainable at the fest. The City of Green Bay has announced it will welcome the unprofitable production to it's calendar, once again government jumps at the chance to secure a low profit or losing event it can fund. Hansen finds the location change to the downtown area from UWGB "awesome" commenting that her only worry is that her incontinence will cause an embarrassing moment. In the old location she said she could sneak off into the woods and relieve herself but now worries that the downtown area would not provide a place for her to run to in an emergency. I assured her that her worries are needless and the city would provide adequate facilities for her special needs.

Hansen also conveyed her fears about the cataract removal surgery she is having on Monday DEC. 12 and is also scheduled for surgery on the other eye on Wednesday DEC. 14. She hopes to be back to work in one week but that is not yet a known fact. Results of the surgery will be posted next week.

Jean Poquette Hansen and Trixie Sobieck hope to team up this week to make their "bastardized" meat pies for the Christmas season. The meat pies, a Poquette family time honored family tradition, call for specific ingredients of which can not vary, Sobieck and Hansen have decided to veer from the norm and add extra ingredients and augment the potato grinding process to nullify the tradition. The correct recipe and traditional pies will be constructed in the kitchen of "The Kat" Friday with the help of Joanne Lade.

The new birthday page is posted, see it
here
. That's all the news that is news, see ya.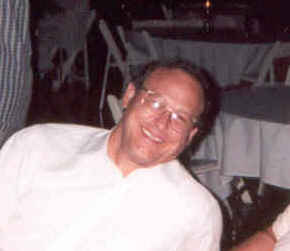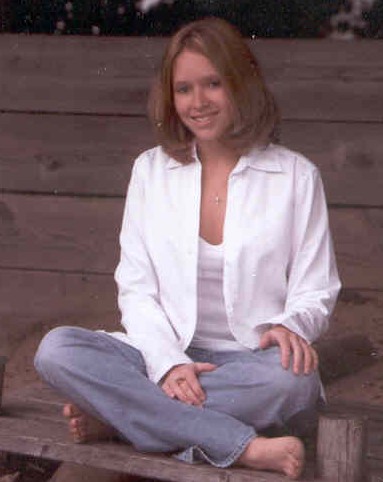 DAN VANLENEN WITH ONE STRAIGHT LEG AND ONE BOWED

BRITTANY SOBIECK ALONE AT TB VI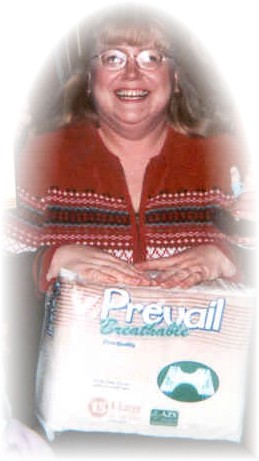 JEAN POQUETTE HANSEN "BAYFEST AWESOME"