news from oneida - news from oneida - news from oneida - news from oneida




"AT THE KAT AND MICK REPORT WE DON'T MAKE THE NEWS, WE JUST REPORT IT"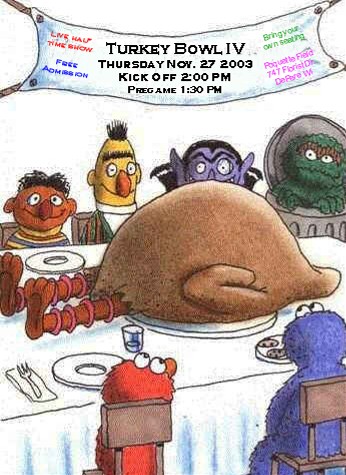 WHO WOULDN'T THINK OF DARVA CONGER AND RICK ROCKWELL ON VALENTINES DAY


When Valentines day rolls around everyone thinks of Americas favorite couple. If your as fascinated as I am with the program "Who wants to marry a millionaire" then you are as interested as I am with every little thing that happens in the lives of Rick Rockwell and Darva Conger. Even though there was only one episode in the series I still like to watch it over and over, it's an annual event at our house on Valentines Day. Conger who made a public appearance November 24th by attending a bacherlette party for a friend of hers in Las Vegas has remained pretty much out of sight since her photo feature in Playboy two years ago. It is said that Rick Rockwell has forgiven Darva for her Playboy appearance and wants her back. Rockwell has been seen recently performing for a club in Las Vegas and is for hire if you are looking for a comic for a special event.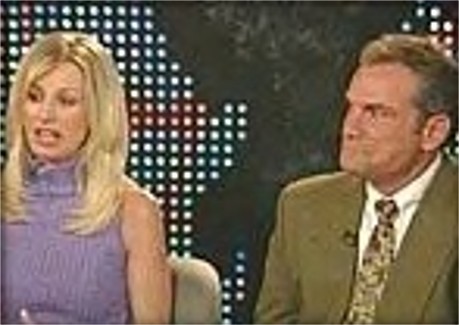 DARVA AND RICK APPEAR ON CNN'S LARRY KING SHOW

    Have you stocked up on plastic sheeting and duct tape yet, like the Bush administration would like us to? I'm not sure what the stuff is for but I have found it to come in handy in building a little isolation room when the Kat gets uncontrollable. When the Kat in on a rampage I simply find a spot in the house that I wouldn't mind evacuating to for a while and put up a false wall with the plastic and tape and seal myself in. When the Kat comes looking for me and comes upon the plastic, which is moving with the draft she becomes alarmed of the movement (as Kats do with these things you know) and leaves the area. Now I have several hours to my self-Kat free. I have been using this tactic sparingly as I don't want the Kat to figure it out, I'm afraid if she does she would tear up the plastic by climbing up it with her sharp claws.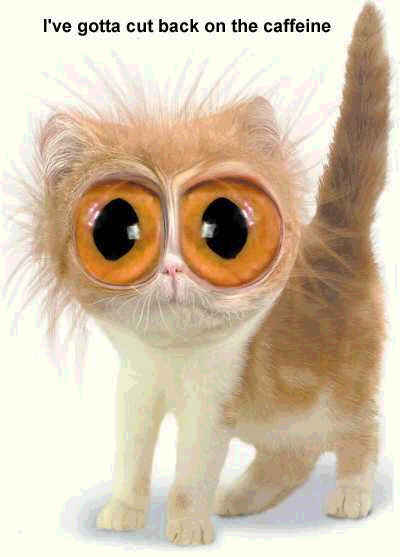 THE KAT JUST BEFORE SHE BECOMES UNC0NTROLABLE

   I have been in contact with sports writer S.Lyle O'Connor trying to find out what the problem is regarding the lack of articles. He assures me that we will soon have a new column to read. The problem was two fold in that he was preoccupied with the composition of his screenplay and a problem with his computer. Apparently his desktop decided to go on vacation with out him while his laptop was actually stolen, with part of his screenplay on it. His desktop computer has been repaired and he is back in business. Keep looking for an article from him soon.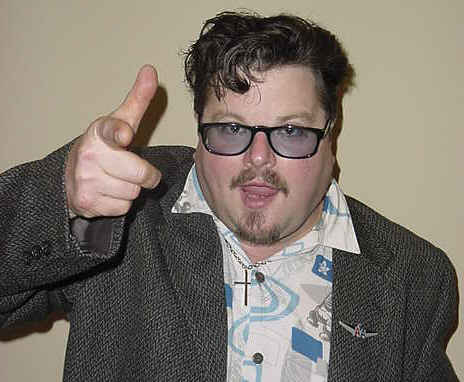 KAT AND MICK REPORTS SPORTS WRITER S. LYLE O'CONNOR WILD EYED AFTER CONSUMMING HIS ENTIRE MONTHLY ALLOTMENT OF MALT LIQUOR IN ONE NIGHT

    Controversy rages on about who will be the next head cheerleader for Turkey Bowl IV. While a special election was held last year as to who would take the job after the abandonment of group by Joyce Byrne led to Dick Poquette assuming the post, no leadership was given to the ill faded collection of broken down prom queen wanna be's by Poquette. The result was the disorganized members wandering off in little groups and forming their own cheers, some of which cannot be repeated here as this is a family oriented publication. Some of the girls would be better described as jeer leaders. There is one bright spot however as Tony stepped up to the plate and created some signifigant crowd rallying. Known to most as Sponge Bob, Tony was able to organize the few cheerleaders able to stand and produce a good attempt at a half time show. It is clear in the writers eyes who should take over the job of Head Cheerleader. We shall see if he is ready for the challenge. That's all the news that is news, see ya.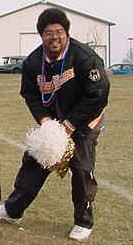 TONY OR "SPONGE BOB" AT HIS FINEST

PEGGY  BUNKY ANNOUNCE LANCE TO BE A BIG BROTHER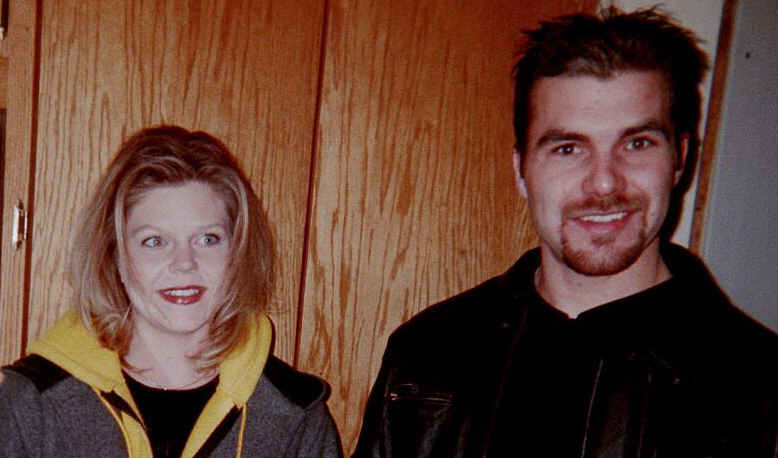 PEGGY AND BUNKY ADDING TO THE FAMILY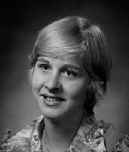 Thursday of this past week there came an announcement that indeed Peggy Pickett was impregnated with the seed of Bunky. This was disclosed while the two were picking up Lance after work at the offices of THE KAT AND MICK REPORT. The due date will be in October and the sex of the child will remain unknown until the day of the birth. The couple is very happy about it as is all the grand parents.

    Joanie and Tim Lade have sold their condo on Moraine Way in Green Bay, this occured after many months of open houses and wheeling and dealing. As you recall they had purchased a condo on the Royal Scott Golf Course last fall and have been trying to sell the condo on Moraine Way since then. Many people had looked at the property but most ultimately found out that while the housing unit was well suited for two people it had an occupant that was not invited nor wanted in most cases. You see the Lade castle came complete with a permanent guest who was unseen and unheard most of the time. But there were occasions that this entity had been noticed even at times forcing itself onto the legitimate occupants for unknown reasons. The haunting of the Lade home was kept a secret for many years but once again THE KAT AND MICK REPORT has uncovered the truth about this phenomenon. Residents Joanie and Tim were tight lipped about the haunting for resale reasons, but now that the sale has gone through and the ghost is someone else's problem the story can be told and the former occupants no longer care if everyone knows.  The spirit was a huge problem for Tim who delt with it on a daily basis, so much time was spent trying to outsmart the ghost that Tim began to loose the battle of youth and the color of his hair permanently ran out leaving a snow white crop on the top of his head not unlike television talk show host Phil Donahue. Joanie would be ravaged on a nightly basis at times awakening in the morning unable to find her clothes and speaking in tongues. Often she could be heard repeating everything Tim would say in a gruff voice two octaves lower then her own normal voice. Surely no one would do that voluntarily which proves that she was under the control of the spirit. Other times she would be excluded from notice by the poltergeist and would be ignored for months. Other phenomena's that occurred was the unexplained large spending on ebay that Tim did purchasing die cast model cars, the sudden outbursts of bird calls by Joanie, Tim's compulsion to dress as a woman, and the obvious unquestioned control that Stinky the cat had over both of them. No words were ever spoken but one could see that Stinky would stare at one or the other or both and immediately they would spring into action giving him the attention he wanted. Often Stinky would somehow suggest by only staring at Joanie that Bud be exiled from the group and viola she would leap for Bud catching him around his rib cage and lock him in the basement. It is certain there are untold stories we will never hear but the Lade Family can now rest easy that they are out of that hell hole. That's all the news that is news, see ya.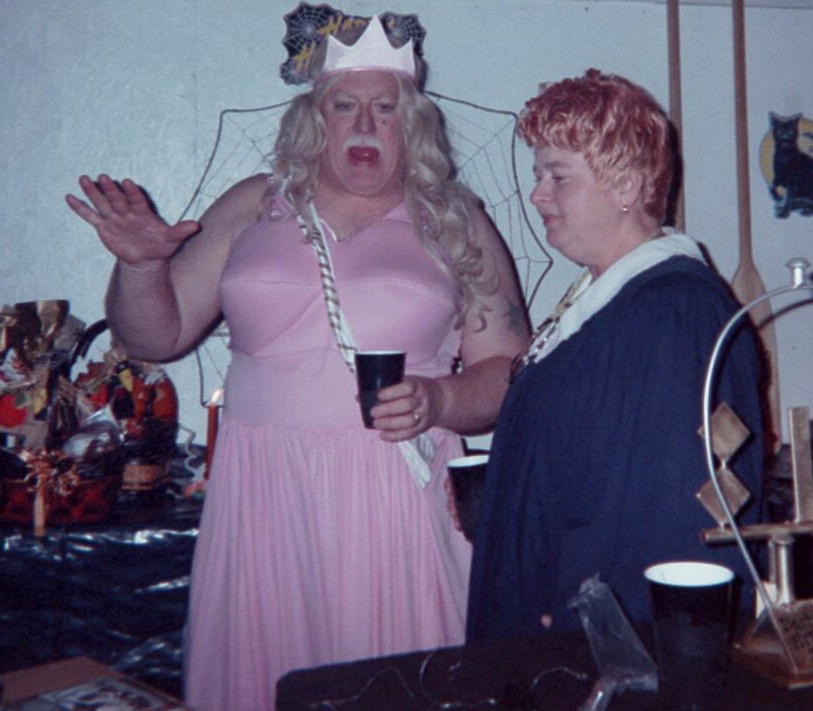 TIM LADE SURRENDERS YOUTH TO THE POLTERGEIST

JOANIE AT TIMES HYPMOTIZED BY THE BOTHERSOME SPIRIT

TIM LADE SHOWEN HERE WITH THE UNCONTROLLABLE URGE TO DRESS LIKE A WOMAN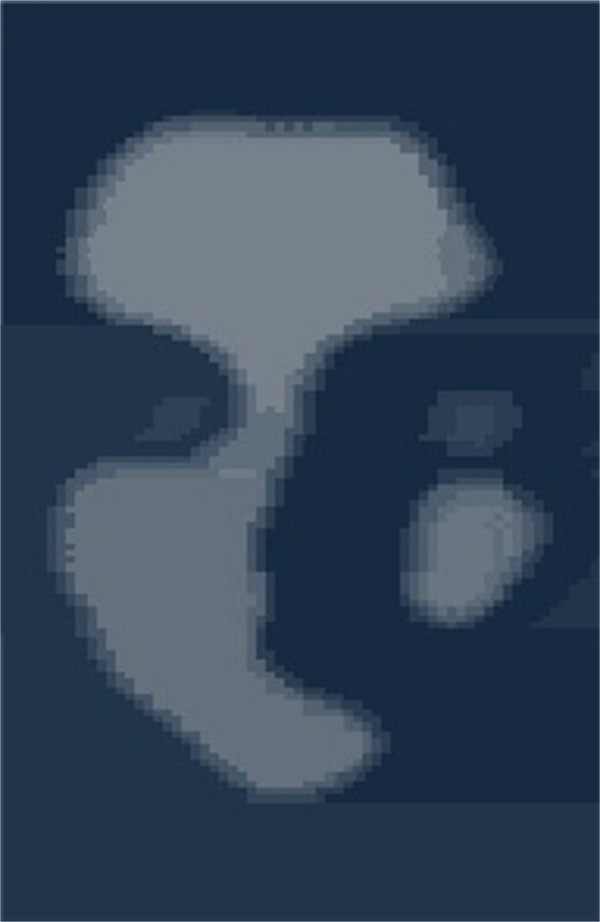 ACTUAL PHOTO OF SPIRIT IN JOAN AND TIMS CONDO