news from oneida - news from oneida - news from oneida - news from oneida




"AT THE KAT AND MICK REPORT WE DON'T MAKE THE NEWS, WE JUST REPORT IT"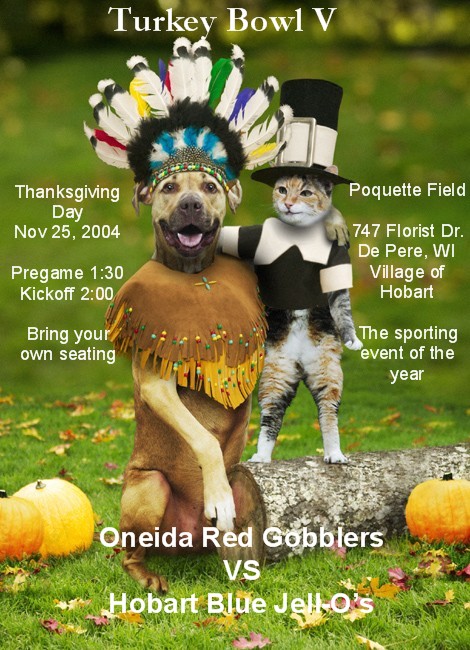 If the Axis of Evil had a C.E.O. it would be Eileen Sobieck. Her authority commands the respect of the other evil members and her wishes were fulfilled when AOE partners Stephanie Prevost and Jean Poquette Hansen were on hand Wednesday to pamper her and cater to her every wish. You see this past Wednesday February 25 was indeed the 40th birthday of Eileen who wanted to spend the day being waited on hand and foot by her partners in Evil. The trio met early on the big day and went out for a large breakfast with plenty of greasy food to line their stomachs for the upcoming day of drinking. Once the drinking commences there is little time left for food, except for the occasional beef jerky or hot stick consumed between sloshing down margaritas and boilermakers.  One of the three is usually appointed to be the designated driver for the day when these sorts of excursions are planned. Because CEO Trixie was the center of the celebration it would be too much to expect for her to abstain, and everyone knows that when Jean Poquette Hansen is in a bar there is no way to keep her from alcohol, so that leaves only Stephanie Prevost who must of kept her wits about her during the celebration. This also makes sense in that Prevost who likes to be included as a member of the AOE has not in the past taken part in flashing her breasts at construction workers nor does she wish to, where as she could drive the car while the other two engage in such lewd acts.  It is not known which bars they frequented but Los Banditos was one that was on the itinerary for the day with margaritas flowing freely.  Hansen and Prevost who took the day off of work to be with the CEO on her birthday no doubt used the day to lay out their evil plans for the year as well as celebrate. CEO Trixie returned to her home after 8PM. As far as we know none of them were taken to jail.

    Lance Pickett is 8 years old today and a small birthday party is planned for him, nothing on the grand scale like the Axis of Evil gathering mentioned before, but a nice party none the less. Several families will be on hand, and the party is by invitation only.

   Joanie and Stephanie are spending this weekend visiting with Aimee in Cincinnati. The pair left on Friday morning and were due to arrive in the city in the afternoon, they are due back Sunday evening. In a related development Tim Lade, Brandon, and I were going to go to Pleasant Prairie on Saturday while the girls were gone however Tim's dad took ill and he needed to be there for him as did Lance who was hospitalized for two days this past week with a low white blood count. The Kat who was scheduled to travel to Cincinnati with Joanie decided not to go and stayed with Lance, so we cancelled the trip to Pleasant Prairie. That's all the news that is news, see ya.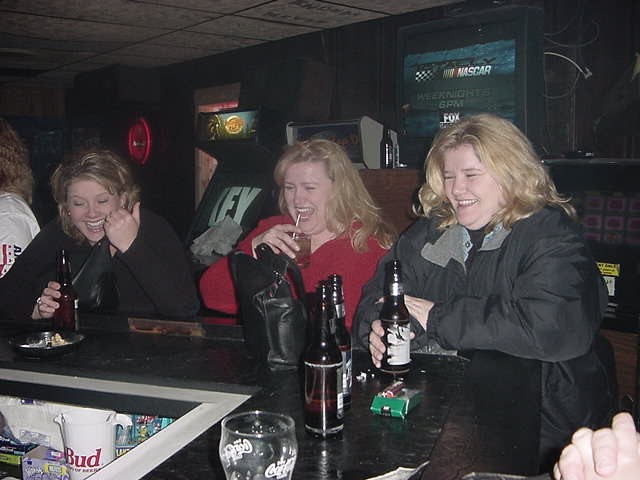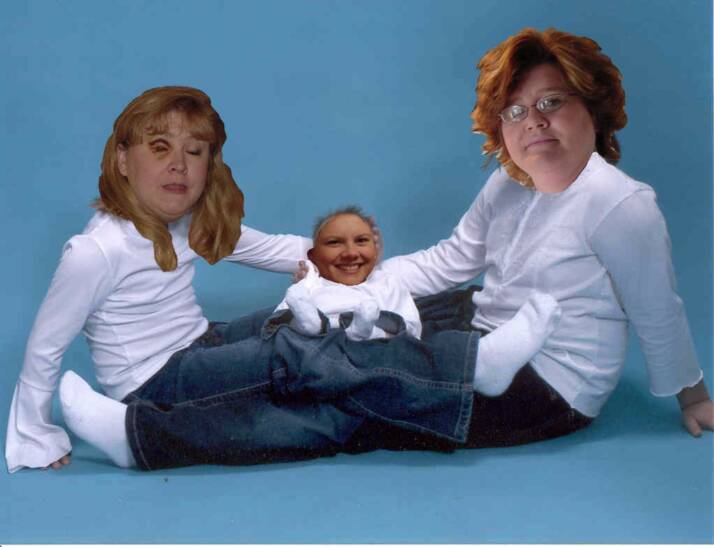 AXIS OF EVIL CELEBRATE BIRTHDAY OF ONE OF THEIR OWN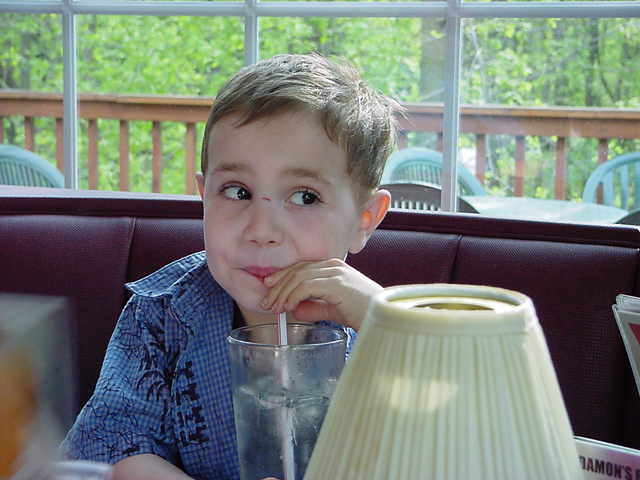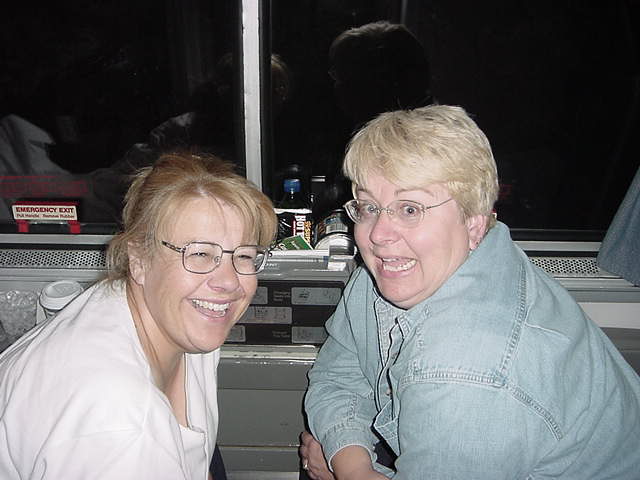 AXIS OF EVIL UP TO THEIR OLD TRICKS AGAIN POSING FOR CHILDRENS PHOTOS

THE AXIS OF EVIL AT WHAT THEY DO BEST

LANCE PICKETT 8 YEARS OLD TODAY

KAT UNABLE TO GO WITH JOANIE TO CINCINNATTI

For Sale: 1 Extra Rock-Fest VIP Ticket

Thats right the hard to find Rock Fest VIP ticket is for sale right here. Going price is $400. That includes all your meals, and up front seating with the editor of
THE KAT AND MICK REPORT.
A reword in itself. For more information call Colleen at 869-1132 or Mike at 869-2368. You can also reach Colleen by e-mail
poquet@aol.com
or Mike at
katandmick@aol.com
To see who's performing this year
click here.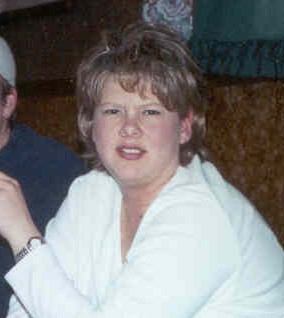 TREMLS LAUNCH MEDIA BLITZ TO RESOLVE WATER ISSUE

    Local media outlets were eager to help the Tremls with their water problem that has affected their well and made it unable to be used due to contamination from the Stahl farm located across the road from their rural Luxemburg home. Television news programs broadcast the plight of the Treml Family on several of the local stations and the failure of the Wisconsin Department of Natural Resources to enforce regulations of distribution of liquid manure spread on the farm. Print media was also put into action with daily update columns from the Press Gazette on the progress of the family to get clean water and what if any action will be taken to prevent this from happening in the future. So far the operators of the Stahl farm have offered little in the way of comment on the issue and the Tremls say there will be legal action to resolve the issue.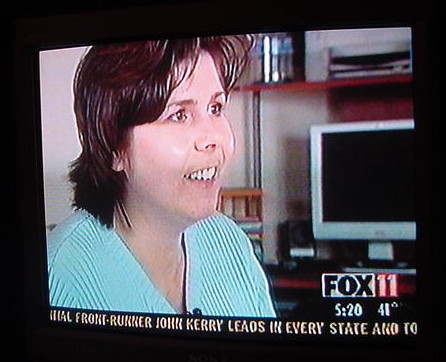 Friday night was indeed a productive night in news gathering and the return of an old feature to THE KAT AND MICK REPORT Chicken Night News. With the Queen unable to attend due to a scheduling conflict with the opening night of Starsky and Hutch, her scepter was temporarily handed to Trixie Sobieck who hosted a birthday party for the youngest of her offspring, Logan. A cake was available for desert for those who wanted to partake after the meal at the Colonial House in Freedom. Sobieck graciously picked up the tab for the meal where about 15 people attended. We would like to thank The Sobieck family for a nice evening and especially for providing dinner for THE KAT AND MICK REPORT staffers covering the event. Prior to dinner Sobieck provided conversation about an incident that was so strange and so unprecedented that it scared her. While shopping for bed sheets in the Wal-Mart a gentleman politely approached her and asked a question about sizing bed sheets, Sobieck did not think much of it and gave the man a generic answer. This only satisfied the man for a short time before he was back with another question; soon he was asking her about every specification on the package. Then he asked if she had children, Sobieck replied "yes, but I always purchase the sheets and never have the kids do it. Hey wait a minute ---- What's that got to do with buying sheets?" He then replied, "You're not wearing a wedding ring. "  Failing to explain her allergy to gold she got spooked and ran off with her arms flailing.  It is presumed the man did not try to find her after she abandoned him. She was unable to return to the sheets isle due to sheer terror and left without the sheets consoling herself by saying "so if the sheets smell a little so what, your sleeping anyway." She says now she will probably have to purchase sheets at the K-Mart because she will be unable to walk down the sheets isle in Wal-Mart with out flashbacks.

    Several of the regular fat club members spoke openly at Chicken Night about the demeanor of Stephanie Prevost at the last FC meeting. It seems that she was quiet and edgy and progressed into rude and grouchy and threatening as the day progressed. She complained that other FC members were too loud. Her Aunt Kat demonstrated how she calls me from the basement when she is irritated that I can't hear her when the machines are running and she told her "I would kill you for that." At one point she was making fun of the hostess where FC members went for lunch. It is known that she has a gambling and drinking problem and probably was hung over from the night before.

    Brittany is stillllllllll with her present boyfriend Tim. It is not known how much longer this unprecedented friendship will last but when it falls apart we will be the first to report it. The have been together since Christmas time. That's all the news that is news, see ya.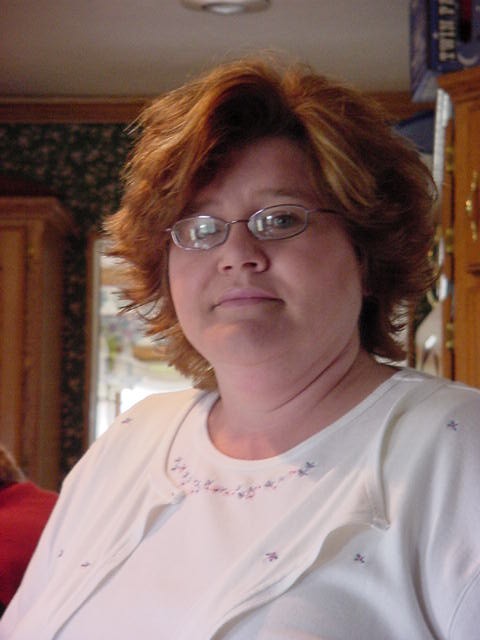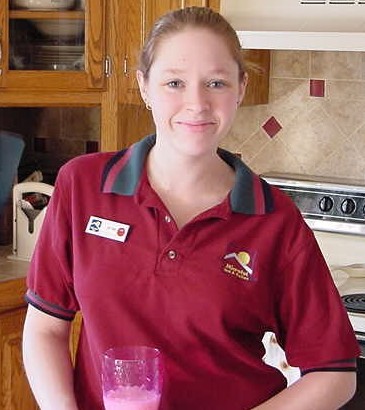 JUDY EXPLAINING THE FAMILY HARDSHIP ON TELEVISION

TRIXIE SOBIECK FRIGHTENED BY GUYS HITTING ON HER

MICRO MAID BRITTANY SOBIECK STILL WITH SAME BOY

Correction to last weeks newsletter, we inaccurately reported Trixie Sobiecks age as 40, she claims to be 39.

4 year old Japanese slot machine for sale.Excellent condition.

Comes with an owners, maintenance manual on CD, extra light bulbs, a stand,

and 5000 coins. These coins are slightly different in size from a quarter, making the machine legal.

It can be modified to accept quarters, however.

$200.00 or best offer

Contact Tim at 866-1257.