news from oneida - news from oneida - news from oneida - news from oneida




"AT THE KAT AND MICK REPORT WE DON'T MAKE THE NEWS, WE JUST REPORT IT"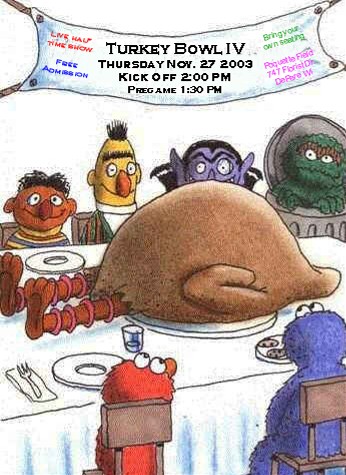 EARL POQUETTE JR. 99% RECOVERY

    In an exclusive KAT AND MICK REPORT interview Earl Poquette Jr. describes his recovery as 99% completed. With only one day in the hospital and not the two days as reported earlier, Poquette took only one day off of work after the hospital stay and with a cane reported to work on the Tuesday after the episode. The doctors when asked how and why it happened were as usual without reliable answers and discussed general health issues and like being over weight or blood pressure out of whack, (which of course they would have no way of knowing at the time of the attack.) Once again the doctors, the highest paid profession, are offering excuses for answers and threatening the rest of us with the same fate, one doctor even told Earl that "this sort of thing could happen to any one of us." Is this a direct threat to other patients? I think so.  Am I the only one here who suspects a little conspiracy going on here? In spite of the doctors trying to create enough work for themselves, Earl has made a fine recovery, why later in the week he was told his blood pressure was only borderline, which in medical terms means it is fine but if we can just scare you a little more with more probing, thumping and testing maybe we can get it up in the red zone. Blood pressure is a relative thing anyway, what's high for one person may be normal for another, it's also susceptible to human error and here's why. When taking blood pressure the person taking it must listen for a pulse and watch a gauge and  when they hear a heart beat they are to take the reading then. Women who take blood pressure will almost always be wrong because they are not able to stop talking, thus not able to hear the heartbeat. I believe blood pressure is not as important as the medical people say it is, if God wanted people taking our blood pressure so much he would have made us with a tire gauge in our arm.  Only a machine could be accurate in taking a pressure. This however seems to offend the oh so mighty doctors and nurses who pride themselves on their ability to supercede machines. With no good diagnoses offered Earl knows there is nothing he can change to prevent this from happening again, he feels that he has led a good clean health life and will continue to do the same. My advice is to refrain visiting the doctors as much as you can, because the more you do the more they plant ideas in your head and diseases in your body. Just all this talk about blood pressure by the medical people is enough to give anyone a stroke after listening to them.

    Brittany Sobieck again has been seen carousing around town on another boyfriends arm. No name has surfaced for this new boy who has stepped into Sobieck's life shortly after she tossed aside her last male acquaintance citing great age differences and different life paths as her reasons for discarding him. Sobieck, who has no shortage of beauty and charm has boys lined up and waiting to try their luck at having her on their arm, however many have been cast aside for one reason or another. Is this one the exception? Will he invest his time and emotions only to be tossed on the pile of rejected boys? No matter what happens you will find out here in THE KAT AND MICK REPORT.

    Friday the 4th of July was the annual get together at the Van Lanens house for food, fireworks, and campfire stories. With about 40 people in attendance enough alcohol was consumed that a beer run had to be made and very few brats were left over even after a miscue between the Kat and Peg yielded an extra 25 brats brought to the party. Tim Lade noticeably not present was at home on the sick list suffering from an overdose of peanut butter and banana sandwiches which clogged up his lower intestine. This is a serious condition not to be fooled around with and has lead to the death of many people the most notable Elvis Presley. Check out the new Birthday Page for July. That's all the news that is news, see ya.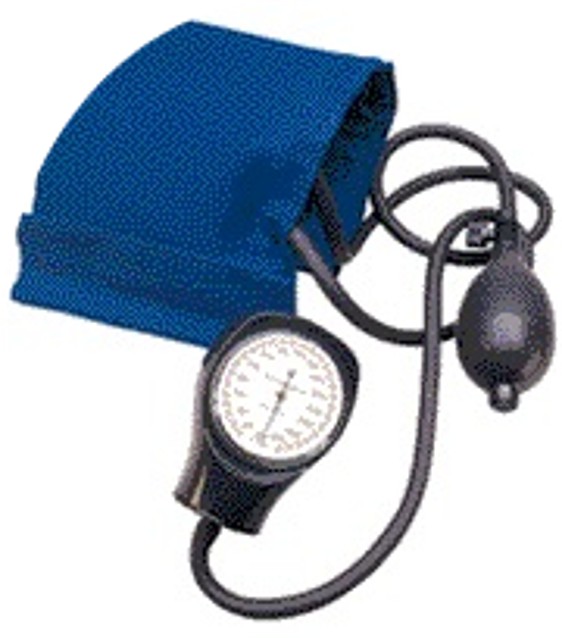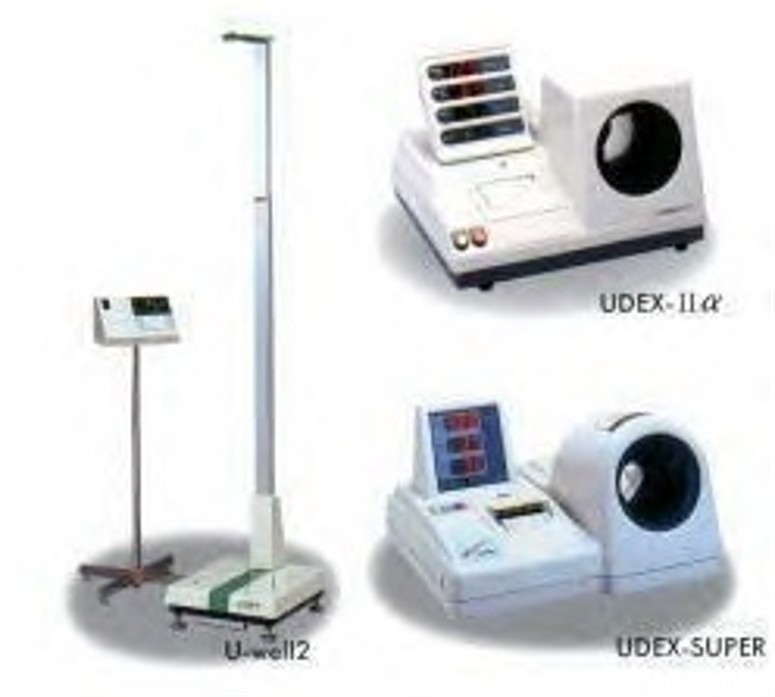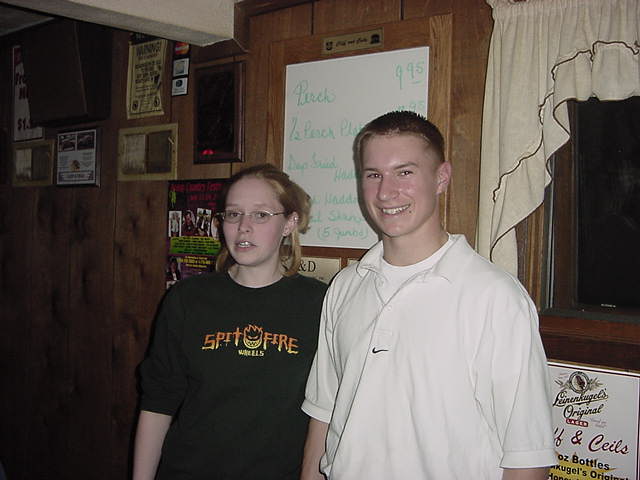 BRITTANY WITH ONE OF THE "CAST AWAYS" EARLY ON IN THE CONSTRUCTION OF HER HIGHWAY OF BROKEN HEARTS

BLOOD PRESSURE MACHINES ARE FAR SUPERIOR TO THE HUMAN WHO IS SUCEPTIBLE TO ERROR

THE TRADITIONAL BLOOD PRESSURE CUFF WHICH IS FAR LESS DEPENDABLE THEN THE AUTOMATED MACHINE

THORNBERRY CREEK HOSTS FAT CLUB LUNCHEON

    This past Thursday The Village of Hobart's newest golf course, Thornberry Creek, hosted a luncheon for some of the higher ranking Fat Club members along with some of their children. The social gathering was a daytime casual one with members dressing up one notch over normal everyday wear. Waiters were kept busy shuttling bread, condiments and other free amenities for some of the guests while others who still have their livers in tact guzzled mixed alcoholic concoctions from the bar. Many of the members in attendance were unable to understand the entree's on the menu as they had never seen fine cuisine before and had only fried chicken and turkey ham off of the buffet at the Holiday Inn as a reference. After consuming a lunch that I'm sure no one had a clue as to what it was when it was alive, they left their usual 50c tip and with a loud belch (a compliment to the chef in Oneida) left the dining area to head into the Pro Shop. After examining the equipment available in the Pro Shop the group decided that golfing was better left to others more experienced and they departed for home.

RICK ROCKWELL AND DARVA CONGER UPDATE

    The dream of Rick Rockwell getting back together with Darva Conger has been chattered with the announcement of Congers wedding to a man she had known for less then a year. Rockwell and Conger were married on live television three years ago on Fox's wildly popular "Who Wants to Marry a Millionaire?" Within weeks after the marriage Conger had the marriage annulled for undisclosed reasons and insisted she wanted her privacy back. Many of us hopeless romantics secretly hoped that they would find each other again and get back together and live happily ever after. Conger who claims to be a nurse said she met a man named Jim who is a paramedic that brought a patient into the hospital she worked at. Jim claims that he never heard of the television show or didn't even know who Conger was and married her for her wonderful personality and high intelligence. In a related story Playboy Magazine reports that Darva cancelled Jim's subscription.

    Last week we covered Brittany Sobieck's new boyfriend and her veracious appetite for men.  Before we even got last weeks article published she had done it again. Brittany's new boyfriend Chris is history. Sobieck's mother Eileen reports that Brittany tossed out Chris at the fireworks when she realized she saw no fireworks when she was with him.

    This week there is a new Sports page by S. Lyle OConnor and of course it's that time of year again with Rock Fest around the corner the Newsletter for next week will be delayed for a couple of days. By the way Colleen has an extra ticket if anyone is inclined, the price is $375 and that includes your food, beer, sleeping accommodations, and a seat in row 9 section D. For a band schedule click
www.rock-fest.com
or cut and paste this address if the link does not work. That's all the news that is news, see ya.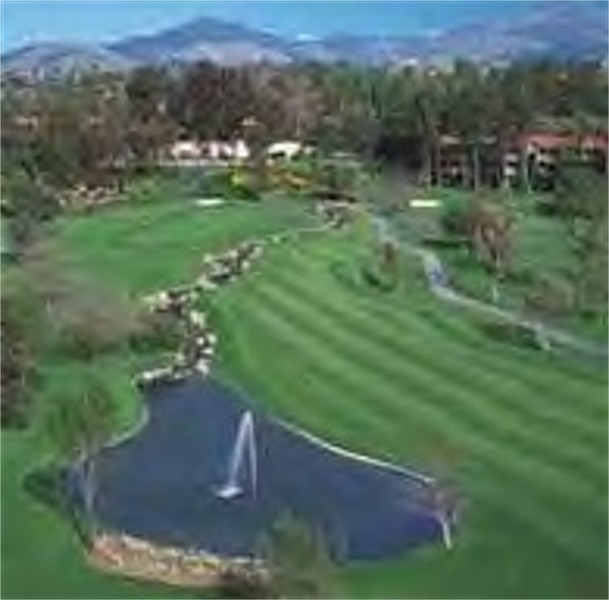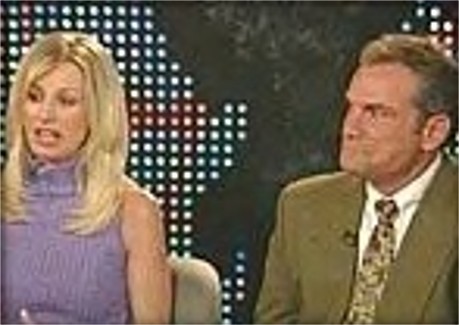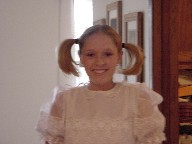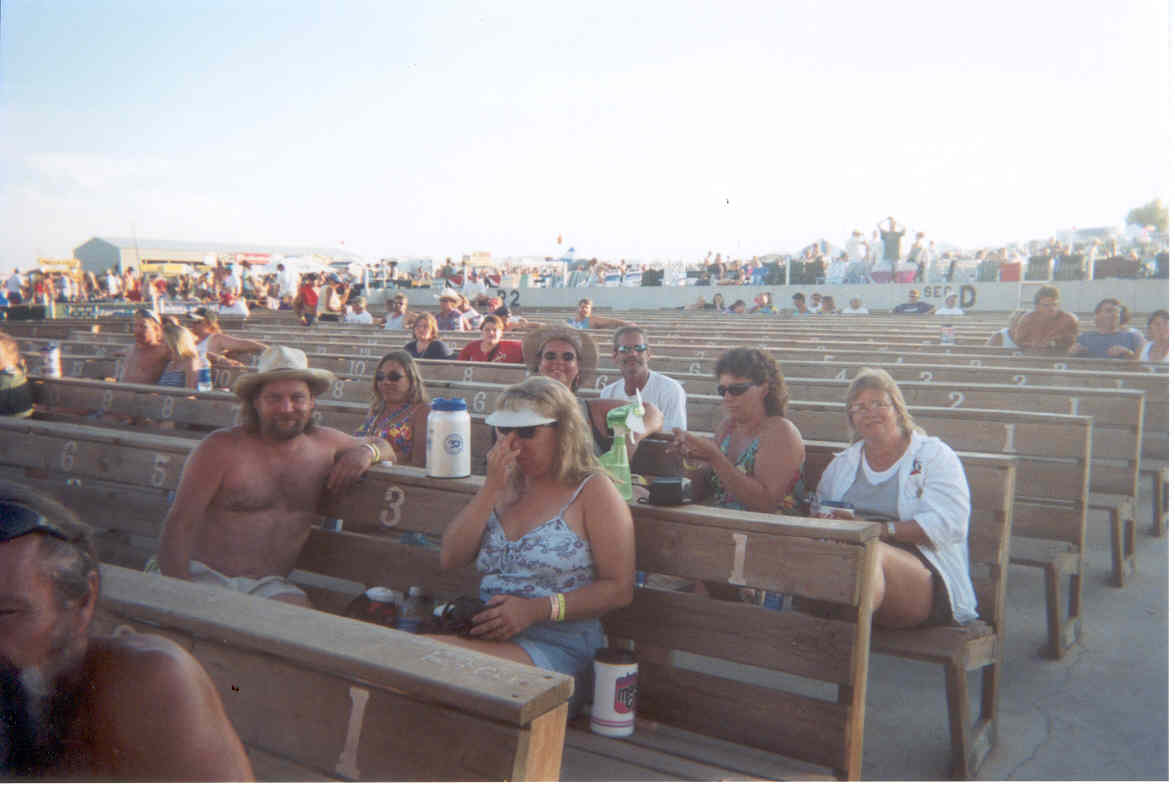 THE GANG IN THE SEATS WAITING FOR THE SHOW

DARVA AND RICK ON LARRY KING LIVE

THORNBERRY CREEK GOLF COURSE