news from oneida - news from oneida - news from oneida - news from oneida




"AT THE KAT AND MICK REPORT WE DON'T MAKE THE NEWS, WE JUST REPORT IT"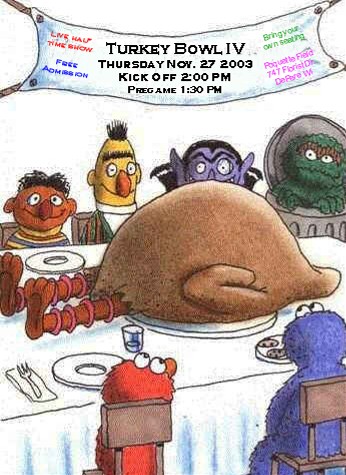 KAT SUFFERS EXTREME BOREDOM AT LAND BETWEEN THE LAKES NATURE CENTER

    In a time period that seemed endless to the Kat, Friday's entire day was spent at "The Land Between The Lakes" National Park. Dick, and Colleen as well as Peter, Linda and Myself and The Kat arrived at the park at about 10:30 AM where the first attraction we encountered was a 19th century smelting furnace which turned the iron ore deposits found in the area into pig iron ingots which were then shipped to the east for manufacturing. The Kat uninterested at this point let it be known she was not interested in learning anything about the history of the community and learning even by accident was unacceptable. We moved on to the Homestead where a 19th century farm run by multiple families was reenacted with the original buildings, livestock, and crops. Still the Kat did not even raise an eyebrow and lamented at the thought of her books back in Clarksville waiting to be read.  When we reached the Welcome Center it became clear that it was sheer drudgery for the Kat to continue as the structure was filled with board upon board of historical photos and text describing how the people lived years ago and how the area evolved. Just the mention of another attraction in the itinerary was enough to draw several rolling's of the Kat's eyes and great sighs signifying boredom. We departed "The Land Between the Lakes" at 3:15 PM and headed home where we dined on my famous very thin hamburgers low in fat and cholesterol yet deliciously tasty.

     A minor dilemma erupted this week in the Treml home when "Kate-Land" alarmed by a discussion she overheard her Aunt Trixie having with her Aunt Peg led to an odd question being asked to medical professionals. It seems that Peg was telling Trixie how "Kate-Land" was indeed a good candidate to acquire a horrible disfiguring disease which is in the gene pool of the Poquette family. "Kate-Land" who when overhearing this became so worried, asked medical professionals if she would at some point become stricken with the disease  Cankles. The disease which starts slowly and unnoticeably causes your calves in your legs to slowly grow in size toward your ankles until you are unable to tell where your ankle starts or ends, thus confusion between calves and ankles results in Cankles!  The medical technicians surprised that a child of her age would be knowledgeable of the disease were not sure how to respond knowing that the wrong answer could be detrimental. "Kate-Land" knowing about the early onset of the disease could be in for years of therapy and counseling if she were told the truth. This is the problem "Kate-Land's" parents are faced with. The bright side is that the disease is not debilitating or restrictive in any way for employment so she should be able fulfill a long work career. 

    While Kat and Mick offices moved to Clarksville awaiting the run of Monkey Pox to cease in Wisconsin, some time was spent checking the local economy. Once again The Kat and Mick Report is on top of national issues and is bringing an exclusive report you will see no where else. A trip to Nashville yielded a pleasant discovery. The Dollar Store in the Nashville mall had indeed lowered the price of merchandise in the whole store to 79c. This is indeed a sure sign of a strong economy on it's way back to levels that are acceptable once again. As many of you know the entire economy is based on Dollar Stores nation wide, the first one to drop it's price has a domino effect on the entire country's dollar stores and then into other stores and the petroleum market. This is a sure sign of things to come.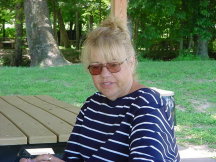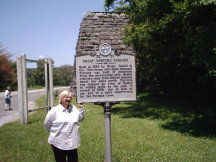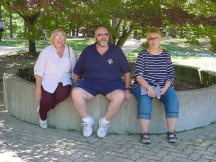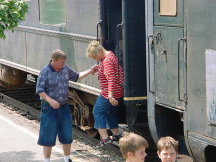 KAT UNHAPPY AT THE HOMESTEAD

LINDA JOYFUL AS WE ENTER THE PARK

KAT UNHAPPY AT THE WELCOME CENTER

KAT DETRAINING AT NEW HAVEN

SHEAR DEMENTIA TO BE SOLD!

    Store owner Darla Krueger confided in KAT AND MICK reporters on Friday that she would be selling the wildly popular beauty, and family hair care center known as Shear Dementia. The shop which has been flagged with the Shear Dementia name for the past 8 years became a popular west side attraction to men and women of notoriety shortly after Krueger took over the facility. Many visiting performers would spend hours in Krueger's chair having their heads trimmed, sprayed, and buffed. Madonna commented when she visited Shear Dementia that she wishes Krueger would consider opening a shop in Manhattan and reassured her that she could get her friends Rosie, and Cher to come in for regular visits. When performing in town recently another customer of Krueger's, Elton said he plans to write a song about Krueger and the shop entitled "Hair spray in the wind". Krueger citing concerns with the stress of dealing with employees and the enormous load of business related work has caused her to take a look at her situation which has helped her to decide to sell the shop in the fall to one of the beauticians. The prospective buyer, known only as Karla has worked at the facility since it opened and is counting on the visits from the rich and famous customers to continue according to Krueger. Karla who could not be reached for comment is reportedly dealing on a purchase price in earnest however no figure has yet been agreed upon by both parties.

    Earl "Boner" Poquette suffered a mild stroke over the weekend of June 21 and 22 and was hospitalized for a couple of days. He was medicated to prevent another episode and returned home on Monday the 23rd. Poquette was taken to hospital when family members detected problems with his speech and noticeable loss of control on one side of his body. He has since recovered most of the control but he reports some loss of strength in his muscles. Cleared for work by the doctor "Bone" returned to work at his West Mason shop known as L&E Machine where he rebuilds engines and does automotive machining. It is not known what caused the stroke or if there had been any problems in the past which may have contributed to the condition. On a related story Poquette's Sister Peg is still recuperating from a broken leg as the result of a fall on June 11 and has received proper medical attention but is pretty much confined to her home unable to walk. A previous condition with her knee on her non broken leg does not allow her to put pressure on that leg, alas she has run out of legs to walk on!

    While returning from vacation in Tennessee this past week Dick and Colleen Poquette got a frantic call from their son Rick on their cell phone. About a hundred miles south of Chicago Dick returned the call to the displaced child and found that he was stranded in the city with no means of transportation due to his lack of concern over parking restrictions in private parking lots. It seems that Rick disregarded a sign in a bank parking lot warning of tow away and ticketing thinking he would return before anyone would get their nose out of joint over his parking in their lot. Well, needless to say that did not happen. So Dick and Colleen made an unscheduled stop in downtown Chicago during rush hour to retrieve their wayward son which also lightened Dick's wallet by $150.00. This caused a three hour delay in the return trip and brought on a flood of comments directed toward Rick. That's all the news that is news, see ya.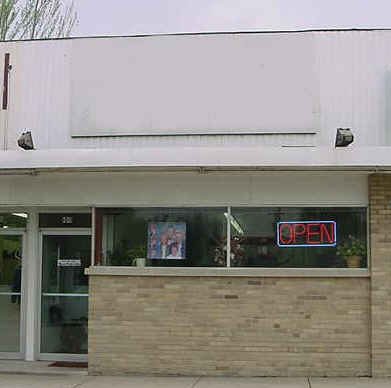 THE BEAUTY SALON TO THE STARS, SHEAR DEMTIA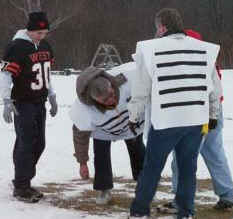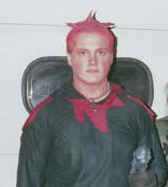 HEAD OFFICIAL IN TURKEY BOWL 2000 EARL POQUETTE JR. "BONE" CHECKS THE COIN AFTER THE FLIP

RICK POQUETTE HAS CAR IMPOUNDED