news from Oneida - news from Oneida - news from Oneida - news from Oneida




"AT THE KAT AND MICK REPORT WE DON'T MAKE THE NEWS, WE JUST REPORT IT"

For Sale: Oil painting
of a Lighthouse and Ocean Scene. 40" X 28" with offwhite wood frame. Colors in the scene are pastel blue, salmon, pink, and green. Includes matching decorative floral silk spray from Home Interiors. Price is just $75. Call Rae Poquette at 920 - 660 -2102 if interested or e-mail her by clicking
repoquette@aol.com

For Sale: Framed Calla Lily Artwork
This is a Black and White photo of a painting.....large by a famous photographer. Very contemporary. Asking only $20.00     For more information or to purchase contact Patty Sobieck-Skinkis 765-423-1342 or e-mail me at
psobieck@purdue.edu
Carpet Cleaning:
  Perry Peterson, First Choice Carpet LLC says "My company is the
CHOICE
that makes the difference". New this year is pressure washing. Do you have an oil spot in your garage that you would like to get rid of? Well, we can do that and more, give us a call at (920) 884-9963 or e-mail me at
perryp@greenbaynet.com
Perry is the son of Bob and Mary Phillips.


For a real comfortable cool nights sleep, I always figured one of those slide out cooler drawers like in a mortuary, would make a fantastic bed.  However, upon checking prices, I was, once again, dismayed by the expense.

"NEW FEATURE"  -  IDIOTOCITY

JUSTIN SOBIECK - BOUNCER AT LOCAL NIGHT CLUB

            hen you think of a bouncer in a night club you immediately think of a big bruiser who doesn't cut you any slack. Such is the case at Baba Louies Night Club, 419 Main Street De Pere, where Justin Sobieck who turned 21 in April, has accepted part time employment Fridays and Saturdays. As part of the condition of his employment at the wildly popular night club Sobieck has agreed to keep out the notably disruptive Axis of Evil depicted on this report numerous times before. This will be the test that will tear him in two directions because not only is he related to all three of the members of The Axis of Evil, but the Chairmen is his mother, Trixie Sobieck. The owners of Baba Louies realizes that their establishment is not the type of place frequented by the Axis but they have taken the precaution of hiring an "insider" to repel the AOE should they attempt to frequent the down town club. Sobieck who will keep his plumbing job in the daytime and work weekend evenings at the club says the extra money will help pay for the replacement of things he crashed recently. 

INDEPENDENCE PARTY AT VANLANENS TODAY

As part of the celebration of Independence Day this weekend Peg and Dan VanLanen will host a "Fourth of July" party today at their County Trunk U residence in the Town of Oneida. People attending should bring a dish to pass and meat and rolls will be provided. Drinking of alcohol laden beverages is encouraged so you should bring your choice of beverage along and there will be a volleyball net available but no ball. If someone brings a ball then games will ensue, however if no ball is produced then a gathering around the net with people going through the motions will take place as recreation. The whole thing is to start at 5PM so visitors can take part in a bonfire later in the evening where songs are sung, jokes are told, and everyone can take a turn making sarcastic comments about other party guests. Should any guests overindulge in the aforementioned alcoholic beverages and become unruly, a bouncer from Baba Louies will be on hand to quell the disturbance.

KAMR TO ADD NEW FEATURE

Regular readers of S. Lyle OConnor's "Unsportsmanlike Comment" will be glad to know that  a new feature will be added to The Kat and Mick Report soon to showcase some of OConnors new insane renderings. The new page entitled Idiotocity will debut soon and is to offer balance to OConnor's "Unsportsmanlike Comment" when the sports writer wants to ramble about ideas other then sports. OConnor a perfectionist of sorts spent the entire day Saturday designing a logo and header for the new page. Much of the time was spent moving already existing elements on the page to their exact location on the page, in OConnor's eyes.  The ordeal began about 11 AM with a phone notification from OConnor warning of his impending arrival at 1PM, when he did arrive at 2:15 on his motorcycle which was leaking fuel, he muttered something about being an excellent driver and proceeded to the publishing offices to work on his new endeavor. After several hours of anguishing over logos and designs he then turned his attention to Microsoft and Bill Gates lecturing both of us on the shortcomings of both, taking every opportunity to highlight the problems he was having with programs and operating systems.  The growing rage for the establishment as it were, melted away when "The Kat" served dinner. The hyperglycemic OConnor became fatigued after dinner and withdrew, leaving on his motorcycle and retired to his abode in Bellevue. That's all the news that is news, see ya.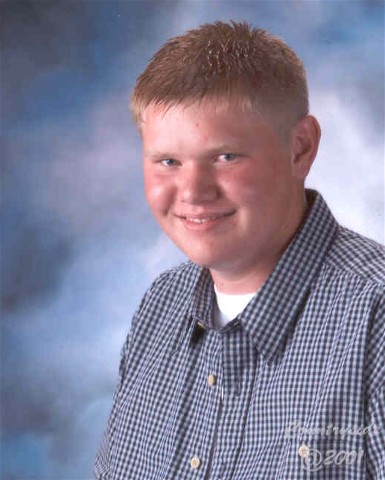 JUSTIN SOBIECK NOW EMPLOYED PART TIME AS BOUNCER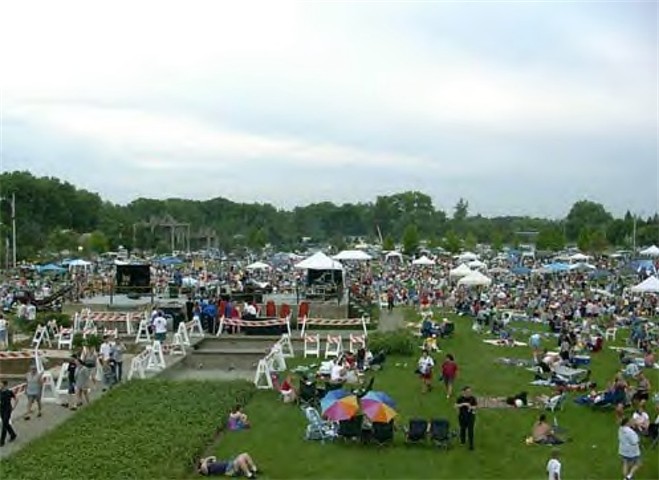 LAST YEARS FOURTH OF JULY PARTY AT PEGS WAS A GOOD TIME FOR ALL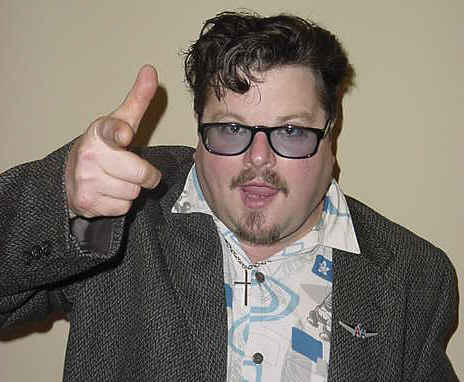 S. LYLE OCONNOR SOON TO DEBUT NEW WEB PAGE

BRITTANY HAS POTENTIAL ADDITION TO THE PILE

           s you know from previous issues of THE NEWSLETTER Brittany Sobieck has a pile of boyfriends stacked behind her house with broken hearts. A lot of time that has elapsed since the last dumping has occurred leading to a lot of speculation ranging from Sobieck having a secret relationship, to making a career change and becoming a nun. It appears neither is the case and Sobieck has just taken a break from boys for a while. An unnamed source reports that Sobieck is again dating and is seeing a boy named "Dan". It is yet to be known if Dan is the man or if he is to join his colleagues in the heap of heartless haps. Sobieck's preferential age of gentlemen callers is diminishing as well with the new acquaintance checking in at 26 years old while the last is now at 29. Sobieck has being seeing Dan for a couple of months now, he lives in Milwaukee and besides his age that's all we know about him. THE NEWSLETTER will stay on top of the story to keep you informed.

PURSHOCK HOME TO BE PELTED BY DENNIS

If you have been following the news Hurricane Dennis is bearing down on the gulf coast heading toward the Florida city of Pensacola. The Purshock domicile located in Fort Walton Beach FL about 40 miles east, is occupied by Cheryl Purshock's daughter Crystal Blue Bananas along with her son Kade. A female acquaintance of Blue Bananas is also staying at the house as a room mate. She also has a child, all of which will take shelter in the Purshock home awaiting the hurricane. Fort Walton Beach has been evacuated and as of press time the storm has not yet hit, landfall is predicted late Sunday afternoon. If you remember hurricane Ivan last fall the roof of the home was severely damaged causing the ceilings to collapse from the rainfall associated with the storm. Dennis is now a category 4 storm with winds only 10 mph short of a category 5. We'll tell you next week how the two families have made out and how the Purshock home fared in the aftermath of Dennis.

DICK POQUETTE ELECTED REP

Officials have acknowledged and sanctioned an election of racing drivers in the local area in which Dick Poquette was elected as the new IMCA representative in January. Poquette worked as a pit mechanic for DennisYoung many years at local races making him a logical choice for the job. He has accepted the responsibility which requires him to police drivers and their cars during the race to make sure everything going on at the race is fair and square. He has already had to make a tough decision disqualifying the winner at a race in Seymour because he did not weigh in his care before race time. Poquette's term is for one year unless he is reelected as was Justin Sobieck in January for the 4 cylinder Representative. Poquette is barred from working on a race team by IMCA rules of fairness as he walks the track watching the race progress. Walking the track is already in the past as he has purchased a golf cart so he can ride around the track to watch for improprieties.

POQUETTE FIELD GIVEN BIG DRINK

With mother nature giving a big break between rain storms, Dick Poquette and Justin Sobieck have given Poquette Field, site of Turkey Bowl VI, a good midsummer watering. It is hoped that the special attention given to the field will yield results giving players lush grass to play on Thanksgiving Day. XPFL officials hope to avoid the expense of residing by keeping the field watered.

DAVE POQUETTE HAS NEW FEMALE FRIEND

With Dave Poquette riding the roller coaster of love it seems he is climbing to the top of the loop again. Poquette has recently acquired a new friend again via the Internet. Dave has been dating Barbara for only a few weeks, actually less then a month and he has already asked her to marry him ....... wait strike that ...... that must have been the last one. I don't think he's asked Barbara anything yet, at least not that I know of. Barbara is a white, a security guard, and EMT working in an aluminum manufacturing plant in Russelville who was married previously for 33 years.  She likes stability in her life. That's all the news that is news, see ya.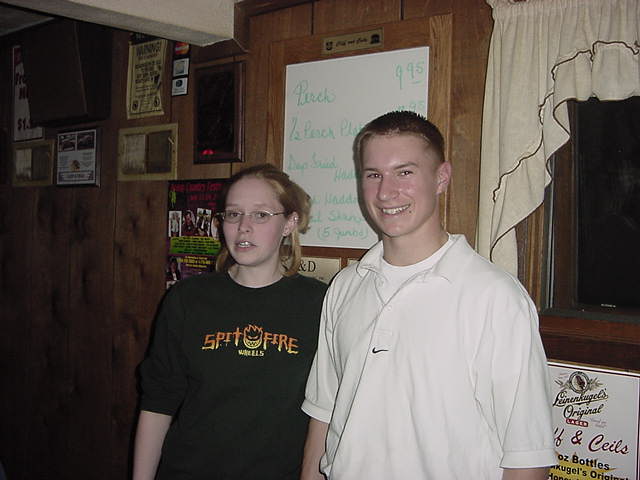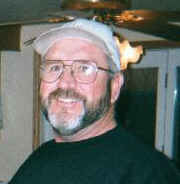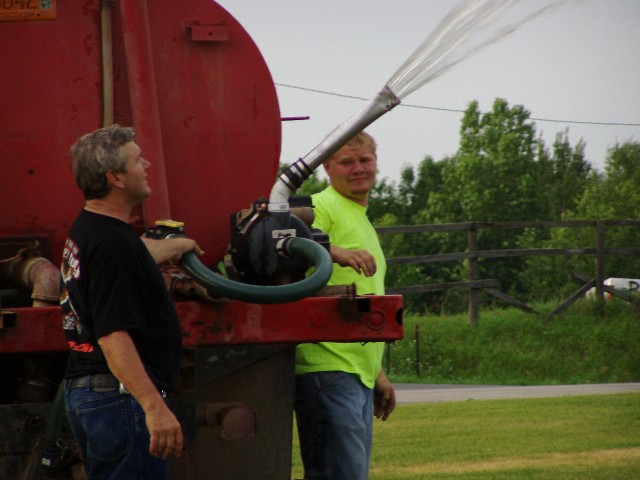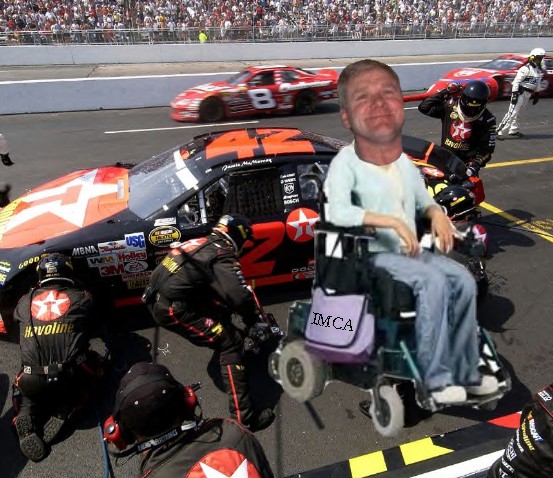 BRITTANY WITH A BOY ALREADY ON THE PILE A LONG TIME AGO

DICK WITH HIS NEW CART TO GET AROUND THE TRACK

DICK AND JUSTIN WATER POQUETTE FIELD

DAVE POQUETTE HAS NEW GIRL FRIEND