POOP PATROL

PET WASTE CLEAN UP SERVICE

Willie Cornelius is number 1 at number 2

Call him at 606-2944

Allan Dreblow - CEO

(Chief Excrement Officer)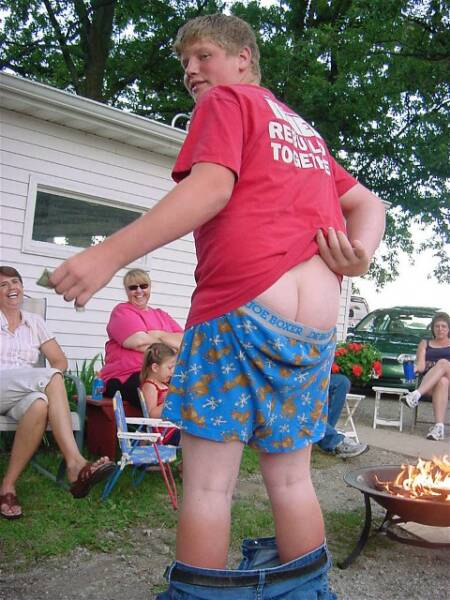 LADE ENTICES YOUTH IN LEWD BEHAVIOR

Joanne Lade offers money for a shocking performance by Hobart teen.

            nce again Joanne Lade's behavior is called into question when in an alcoholic haze she offers a twenty dollar bill to Logan Sobieck for pulling down his pants and showing his underware.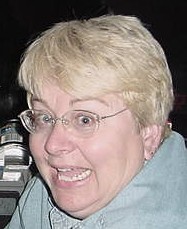 At first the youths inclination was to ignore the pesky middle aged insurance professional, but after constant reminders of the rising price of gas and prophylactics the Hobart native gave in and put on a show for Lade and the camera.

The unfortunate event happened at the annual Fourth of July Picnic held at the

VanLanen residence on County U in the Town of Oneida.

Lade was present at the picnic without the benefit of having her husband and better half Tim Lade on hand to keep her in check. Without Tim's watchful eye Joanne will run amuck every time.

The rest of the picnic went off as planned with food and beverage for all. Fireworks began even before dusk with Sarah Poquette's boyfriend Ryan performing most of the pyrotechnic duty.

Noticeable by their absence were the Axis of Evil who I'm told were spending the day planning new acts of evil.

DAVE POQUETTE TO BE MARRIED SOONER

Dave "Peter" Poquette has announced that he plans to be married sooner then expected. Poquette announced early in the year his intentions to marry his then girl friend Alex in January. With the purchase of the new home in Murfreesboro and both living under the same roof the couple is uncomfortable with the notion of living together with out the bonds of marriage.

Logan Sobieck still with the $20 in his hand drops his pants for Joanne Lade, Sobieck threw in butt cleavage at no charge.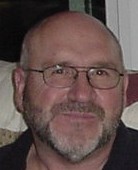 Both feel it is a poor example for Alex's children and are generally uncomfortable with the idea of living together without being married.

The Marriage could come as early as September 1St. but Poquette says there are no real plans yet or date set. The

honeymoon will still go as planned in January in Key West but the wedding will be sooner.

The move to the new home is complete and Dave is officially living in Murfreesboro however Alex is having trouble selling her home and her move is delayed pending the sale. That's all the news that is news, see ya.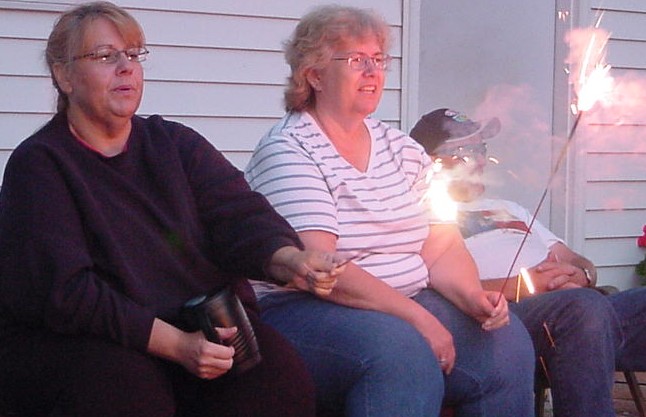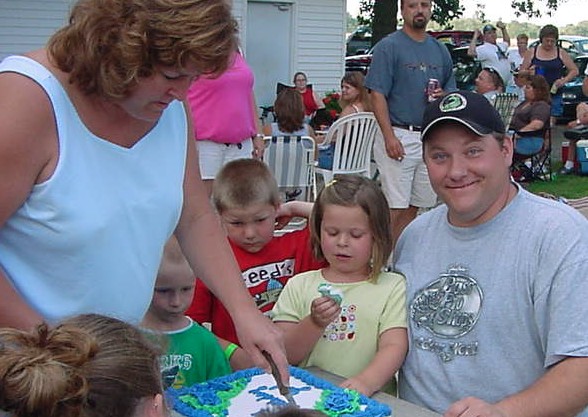 Kat and Peg enjoy sparklers at the party

Joel Sobieck celebrated his Birthday at the party surrounded by his family: Shelly, Mr. Burns, and Ellie