news from oneida - news from oneida - news from oneida - news from oneida




"AT THE KAT AND MICK REPORT WE DON'T MAKE THE NEWS, WE JUST REPORT IT"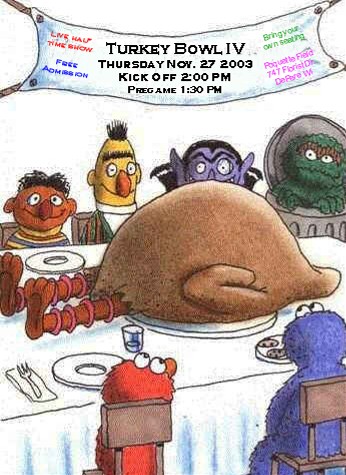 TERESINSKI RECALL EFFORT PUTS DAMPER ON COUNTY EXECUTIVE ELECTION

    With approximately one month to go before the term of Brown County executive expires, Len Teresinski seems to be assured not only defeat in the election but the possibility of losing his Village President status in Hobart. Since the article exposing his plans to purchase a $5million golf course without an election surfaced in THE KAT AND MICK REPORT in January. In a special informational meeting for residents of Hobart on the water supply deal brokered by Teresinski angry citizenry expressed great disagreement with the deal and many left the meeting very unhappy. People upset with the obvious arrogant attitude displayed by Teresinski are calling for his removal from office. A group spearheaded by Eileen Sobieck has taken it upon themselves to oust Teresinski from office and prevent him from winning the County Executive seat in the election by publicizing his activities that were kept from Hobart residents in secret meetings and private deals brokered by him on the water council. Sobieck who describes herself as "a strong voice for the oppressed people of South Hobart" vows to keep working until Teresinski is removed from office. Teresinski who groomed the feathers of the wealthy of North Hobart for years now seems to have ruffled them, and many of them feel betrayed. It seems that his poor judgment on the golf course deal, the unfair water project and litigation on the proposed transfer station are all adding up to be a giant headache for him. It is the opinion of the writer that he is caught in the gears of the political machine and will be squeezed until his political life expires.

    Judy and Scott Treml have returned from their trip to Jamaica and report that it was a relaxing experience even though item purchased on the island are over priced. In one such related shopping trip J.T. paid $15.00 for a pound of sour cream.  Check out the new article by S. Lyle O'Connor. That's all the news that is news, see ya.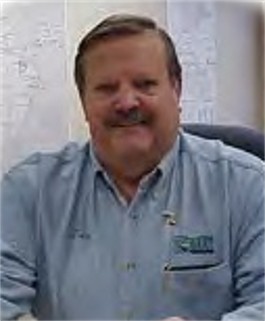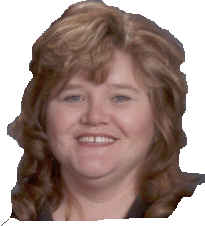 TERESINSKI IN TROUBLE WITH HOBART RESIDENTS

EILEEN SOBIECK HEADS THE GET RID OF TERESINSKI CAMPAIGN

HEART ABNORMALITIES FINALLY EXHIBIT SYMPTOMS IN SHELLY SOBIECK

    While it has been known for years that Shelly Sobieck has pieces of her heart missing it has never shown signs of malfunctioning. Now since she has become impregnated a second time precautions have been taken to ensure that a second bout of irregular heart beats does not occur like in her first. Even though she is as healthy as a horse in all other respects her first pregnancy proved that some of the missing pieces did play an important role in her sustentation of life. X-Rays from her medical file show that Sobieck did indeed have a regular, complete heart when she was a child, 15 years in the Air Force along with two husbands have caused pieces of her heart to break off and find its way into the large intestine where it is secreted with the body waste. This is a rare medical condition known by the Latin medical term, shittingheartfragments known to only the elite of the medical profession. While excreting small portions of our heart may seem hardly worth mentioning to most of us, for Sobieck this is a serious matter already causing irregular and missing heart beats. Well you say our heart has only so many beats in it in our life time, so if it misses a few now and then our life will be longer won't it. Yes this is true for most of us, irregular heart beats will lengthen life for us by not using up all those beats all at once but stretches them out over a longer period of time. But for Sobieck every time her heart misses a beat a little piece of heart breaks off and heads straight for her intestine. You can see where this would be a problem after a while, you see the heart is not an expendable item like the appendix they can't even be interchanged. While it is known that Sobieck is able to operate with a small heart she still needs the major part of it to function normally.

    Logan Sobieck did celebrate his birthday with a party Saturday March 8th. even though a fierce storm ravaged the countryside in Hobart. A small crowd assembled in the Village of Hobart home where parents and siblings of the boy gathered to wish another year of good luck for Logan. It is well known that the posse that Logan heads up has not brought in a wanted man for quite some time so wish was made to bring in a man dead or alive soon before he blew out the candles. Some guests scoffed at the posse before the cake was eaten and they were quickly wished out into the cornfield by Logan. Some of the other children were also quick to judge Logan and they found themselves in cartoon land in the TV. Logan had wished them there. A wonderful ham dinner was served and a chocolate cake was consumed for desert. In case you missed it last week there is a new article by S. Lyle O'Conner in the Sports Dept. and a new Birthday page to view. That's all the news that is news, see ya.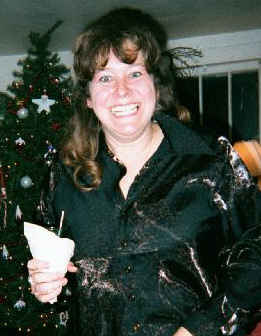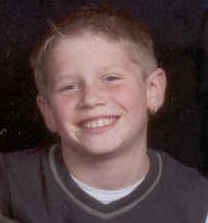 SHELLY SOBIECK ON MEDICATION FOR SHITTINGHEARTFRAGMENTS

"LOGGIE DOGGIE" AS HE IS KNOWN TO THE REST OF THE POSSE