news from Oneida - news from Oneida - news from Oneida - news from Oneida




"AT THE KAT AND MICK REPORT WE DON'T MAKE THE NEWS, WE JUST REPORT IT"

Wanted: Lots of fun loving,
party going, sun seeking individuals to take an exciting trip to Mexico! Looking for lots of people, the more the merrier to go to Mexico, leaving in February 2006. Mark your calendar and save $$$$$. Call Shelly Sobieck for any questions and let her know your interested, she will update you with new information. Call 920-865-2330 for all the details, or click
sandsobieck@aol.com
to e-mail her.
For Sale: Oil painting
of a Lighthouse and Ocean Scene. 40" X 28" with offwhite wood frame. Colors in the scene are pastel blue, salmon, pink, and green. Includes matching decorative floral silk spray from Home Interiors. Price is just $75. Call Rae Poquette at 920 - 660 -2102 if interested or e-mail her by clicking
repoquette@aol.com

STEPHANIE FLEES WIS.  LEAVES CHILD WITH TRIXIE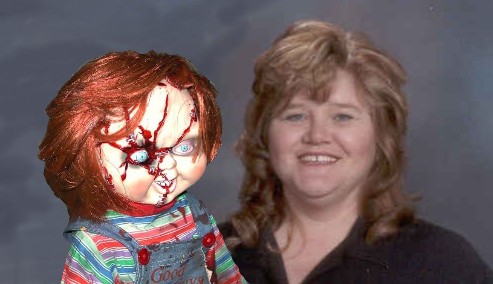 tephanie and Rick Prevost have been planning it for some time and they finally left for the vacation of their dreams 7 days in Mexico. While away their only child Bailey will stay with his Aunt Trixie in Hobart. Bailey who is normally used to being waited on hand and foot by servants in the Prevost Mansion is in for a rude awakening while in the Hobart residence of the Sobieck's. The Sobieck's have no staff of servants and the young Prevost may experience what its like to wait on yourself. During a phone interview with Trixie Sobieck on Saturday Prevost could already be heard squealing in the background while Logan, Sobieck's youngest son could be heard trying to console the distraught child. Friday night Trixie had a full house with Shelly and Joel Sobieck's children Hadyn and Elli along with Bailey, it was almost like she had all her small children back. Sobieck who is kind hearted and means well is now 40 and is somewhat out of the loop when it comes to raising small children.

L BOYS CELEBRATE BIRTHDAYS

    Lance and Logan celebrated birthdays recently in their own special ways. Lance Pickett who is a leap year baby celebrated his 9th birthday Sunday Feb. 27th two days early but that is only one day early from the usual day he celebrates on the 28th. Turning out to help celebrate were both sets of Grandparents, and Uncle Jarred.  Lance received many cards and gifts of money and games. He was especially proud of the two birthday cakes his Grandma Kamke baked for his big day.  Logan Sobieck celebrated his birthday on Sunday March 6 his correct date of birth. On hand were Joel and Shelly Sobieck along with Joe Sobieck and Jean Poquette Hansen. Kat and I also stopped by to help with the consumption of the food. Logan received many fine gifts and cards the most notable was  video camera he received from his parents which Logan says will be used to film many dangerous stunts he and Justin are planning for the summer. One stunt Sobieck is planning is where he will lay in the ditch while Justin jumps over him with a motorcycle. A dancing hamster was also high on his list for  best gifts. When the party was finished a large dead spider was found near the corner of the kitchen.

APRIL TO HAVE PURE ROMANCE PARTY

    Weeks before her wedding April Cornelius is planning to have a Pure Romance Party at her Oconto home on 410 Fifth Street. Everyone is invited to the March 19 th affair and it starts at 6:30 PM. If you have never been to one of these parties a word of caution, there is very little romance involved with the party. That's all the news that is news, see ya.

BAILEY PREVOST AND TRIXIE SOBIECK TOGETHER FOR THE WEEK.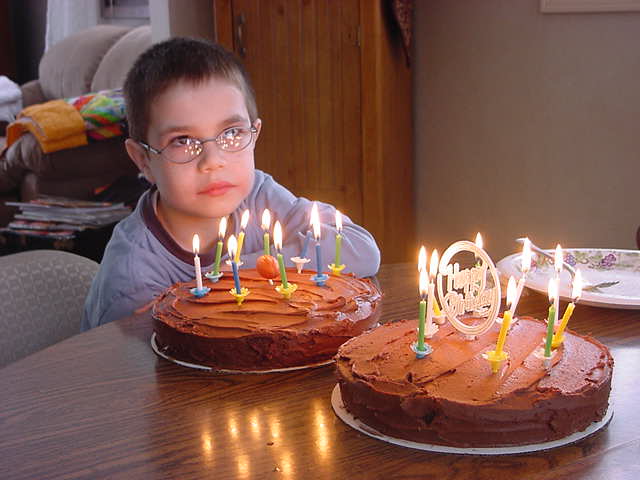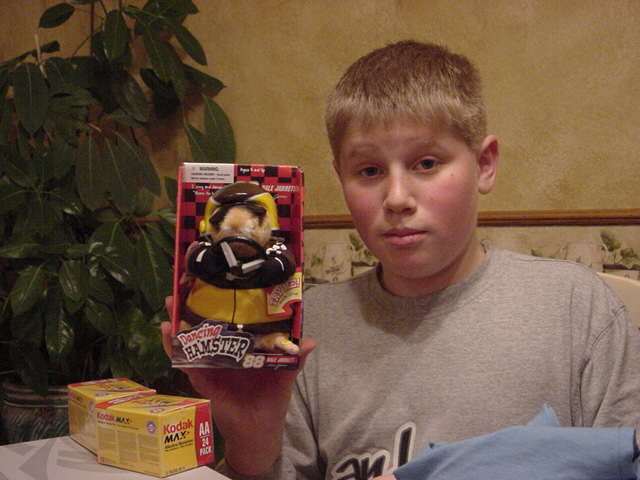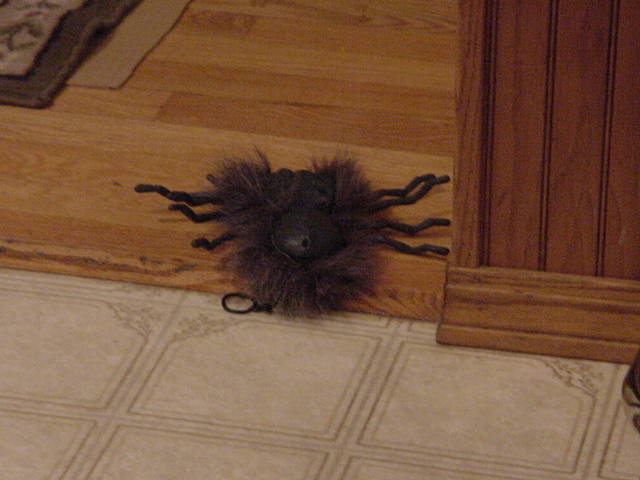 LANCE ADMIRES HIS TWO CAKES

LOGAN SOBIECK SHOWS OFF HIS DANCING HAMSTER

A SPIDER WAS FOUND IN THE SOBIECK KITCHEN AFTER THE PARTY

KAT LOSES CERAMIC CHICKEN IN OWN HOUSE

    he Kat who is best known for her big heart and not her organizing skills accused two of her sisters this week of plotting to embarrass her by purposely misplacing her beloved ceramic chicken. The Chicken which used to sit on top of the refrigerator as a decorative attraction had been moved long ago to the nick knack shelf which was built in the cold room at Christmas time. The Kat who has inundated (some say cluttered) our home with nick knacks of all types in the past years has recently been unable to keep track of her nick knack inventory and had forgotten about the chicken and the shelf. In a thither and what she considered a "Katastrophie" she scattered to the far ends of the house looking for her treasured Chicken, she even ventured into the no mans land of the garage in search of her ceramic poultry. She remembered that it last resided atop of the refrigerator where it sat regally overlooking the kitchen, she feared it had gotten pushed to the back and dropped behind but an inspection with a mirror and a flashlight only revealed some dusty plastic storage containers and no chicken or chicken parts. She remembered awaking in the middle of the night a few days ago to a noise of which she claimed someone had entered the house. Upon remembering this she insisted that Jean Poquette Hansen and Trixie Sobieck had entered our home in the middle of the night and absconded withe the chicken in an attempt to see if the Kat would actually miss it. She immediately called them both at Trixie's house and confronted them about the alleged theft. They both vehemently denied any partaking of said chicanery however their denial means nothing and only raised more suspicion. It was only after lamenting the loss of her silent pet and looking to the heavens for answers that she spotted the glass farm animal sitting on the shelf in the cold room. Relieved she collapsed in the chair in a cold sweat and recanted her evil thoughts about her sisters. She never withdrew her public accusations of the theft and an apology to Jean Poquette Hansen and Trixie Sobieck has yet to leave her lips.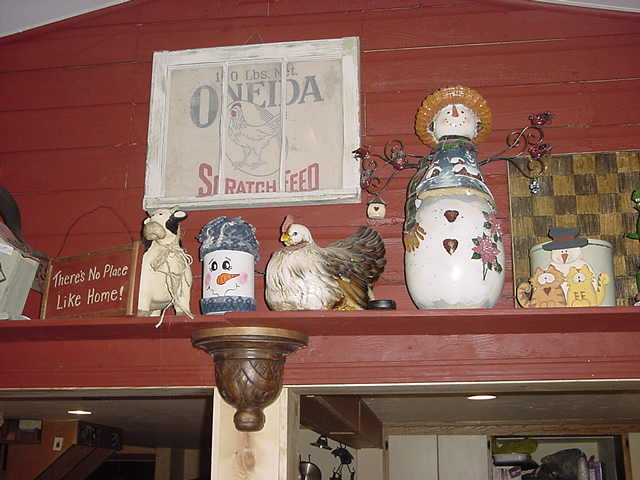 For Sale: Framed Calla Lily Artwork
This is a Black and White photo of a painting.....large by a famous photographer. Very contemporary. Asking only $20.00     For more information or to purchase contact Patty Sobieck-Skinkis 765-423-1342 or e-mail me at
psobieck@purdue.edu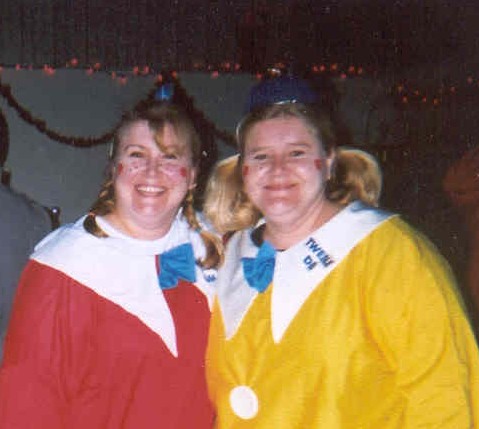 ABOVE: CERAMIC CHICKEN SITTING ABOVE DOOR POST

BELOW: CLOSE UP OF MISPLACED CHICKEN

JEAN POQUETTE HANSEN AND TRIXIE SOBIECK ACCUSED OF CHICKEN THEFT BY SISTER KAT

JOANNE LADE NOT DYING AS REPORTED

    Tests performed this week confirmed that Joanne Lade is healthy as far as her heart and circulatory system is concerned. Lade sought medical attention due to odd symptoms that developed during the move into their new home in Allouez this past month. Lade became weak and began sweating with an increased heart rate. Lade underwent a heart cath this past week, a procedure where a indicating dye is pumped into your circulatory system and your artery's are checked for blockage. Lade was given no anesthetic while in the procedure nor was her leg anesthetized and she underwent tremendous pain. When she informed the attending nurses of the pain she was told "button it up sister or we'll give you something to heighten your alertness." Lade never said another word and sobbed uncontrollably in solitude during the rest of the ordeal. That's all the news that is news, see ya.