news from oneida - news from oneida - news from oneida - news from oneida




"AT THE KAT AND MICK REPORT WE DON'T MAKE THE NEWS, WE JUST REPORT IT"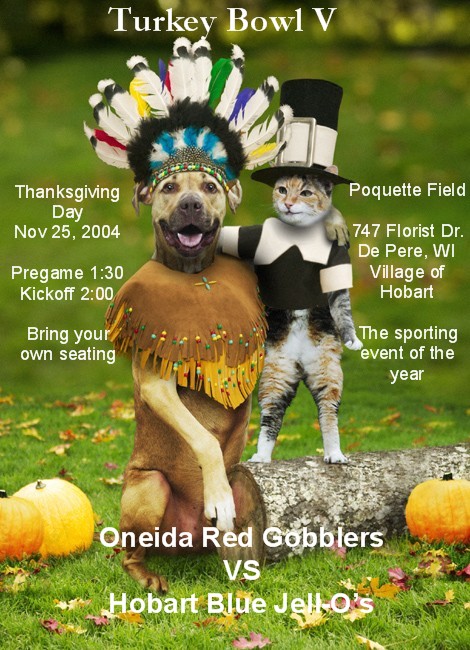 4 year old Japanese slot machine for sale.Excellent condition.

Comes with an owners, maintenance manual on CD, extra light bulbs, a stand,

and 5000 coins. These coins are slightly different in size from a quarter, making the machine legal.

It can be modified to accept quarters, however.

$200.00 or best offer

Contact Tim at 866-1257.

75 Gallon Fish Tank and Stand for sale

includes extra filters, carbon, greens, rocks, stones, 25 foot filling hose (hooks to faucet tap) everything needed to set-up!

Asking price is $250 or best offer. For more information call Alissa Young at 920-822-1579 or 920-373-0859.

AIMEE POQUETTE HOME FOR HOLIDAY

    The hard working Aimee Poquette normally does not take time for herself to come home and visit with friends and relatives, however as fate moves it's giant hand Aimee is moved along with it. Business as usual for the single working girl on Monday as she travels to Madison Wisconsin to conduct training for her colleagues at another branch of the company.   Poquette who often volunteers to go on "Training Missions" grabbed the Madison gig before any of the other trainers got their grimy fingers in the dough. The travel expenses will be paid by her employer so she will return home the following weekend to spend time with her family for the holiday season of Memorial Day. Poquette is known for her charming demeanor like a naïve school girl in public, but at the workplace she is in charge and no one better get in her way. The business world has taught the Wisconsin native how to get ahead and get what you want with out being bogged down by sentimental hog wash. The Cincinnati resident has gone from one company to another advancing in job status and income as she makes her way up the ladder. The tough business lady does not let love get in her way either, her favorite male acquaintance of choice, Brian Eshleman (Red Gobblers,  5, Turkey Bowl III) has been wanting to get married and start a family for some time, however Poquette has been fending him off in favor of advancing  her own agenda. Her biological clock ticks on and time grows short, work is work and will always be there but the optimum time is passing for having and raising children.   

    A crowded bar and dining area is not what chicken night goers are used to at the Royal Scot Golf Course clubhouse where usually there is room to sit at the bar and dinner is minutes away. Friday night proved to be somewhat of surprise when we walked in and found standing room only at the bar and tables in the dining room all full of people. The usually modest attendance by the public at the rural New Franken golf course generally allows many CN attendees to cram in to the older unadorned bar at the club with their loud voices and off color jokes filling the air. Waitresses and bartenders readily recognize CN regulars and cater to them without the constant haranguing necessary at other establishments, however Friday night saw none of that with a short wait for a place and a somewhat longer one for orders of food to arrive. Joanie's "in" with one of the waitresses was enough to get us a table in a hurry and no one had to stand long. Aimee Poquette seated at center between the Kat and Joanie reminisced about high school teachers and stories of class mates while the men discussed important strategies for the winning of the war in Iraq. Sadly Kat made the announcement that now she will not mud wrestle Stephanie Poquette at the Memorial Day Party scheduled at the Sobieck residence. They have settled their differences out of the mud ring.

    It seems that Tim Lade needs an intervention but the question is when and who will do it. Family members became concerned recently while taking a short trip to town and clicking on the radio. What was heard was a deluge of goat roping music, although Tim spirited the notion that Country and Western music was hard on stereo equipment he now turns the tables on us and apparently secretly listens to it himself. One can only wonder what happened on a recent trip to Texas while he traveled all the lonely miles across the Lone Star State. One theory bandied about is that he forgot to take enough proper CD's along to provide entertainment while in the Rock and Roll black out area. What ever the case please show sensitivity towards the one time Rock and Roll junkie and don't allow any C&W music to penetrate his already somewhat polluted brain. Keep it away as you would a match from spilled gasoline.

    Just a reminder that there are a lot of upcoming events to keep in mind. May 30th is the graduation party for Brittany Sobieck and Sarah Poquette at the Sobieck residence, Lee VanLanen's wedding is June 4th  at Rock Gardens, June 6th. Is the Oneida Firemens Picnic and Demo Derby, N. 6611 County Hwy. H. June 27th. is the graduation for Kelly Wenzel and Chrissie Meeusen to be held at the Meeusen home.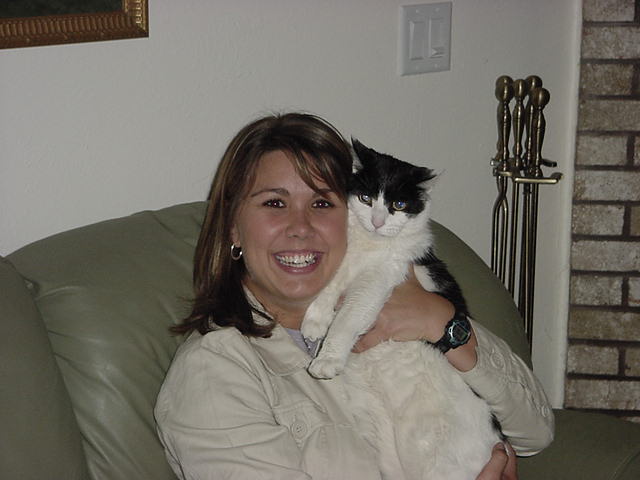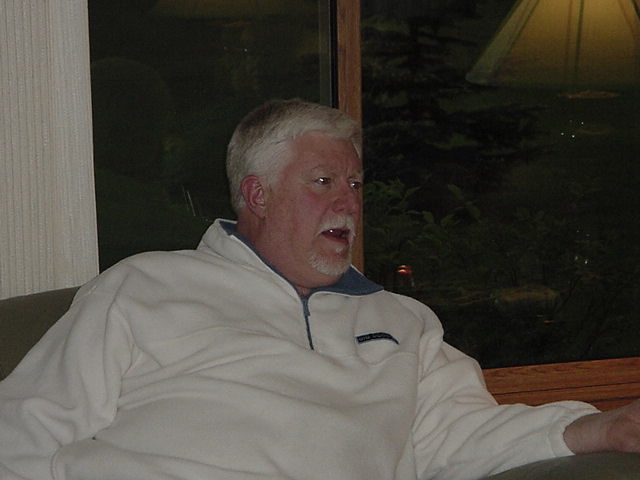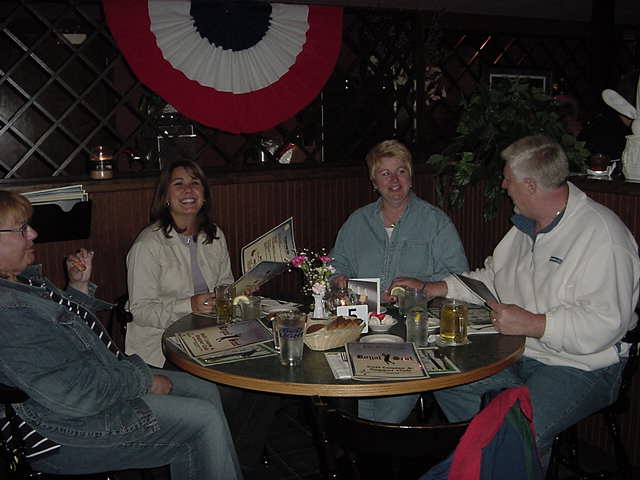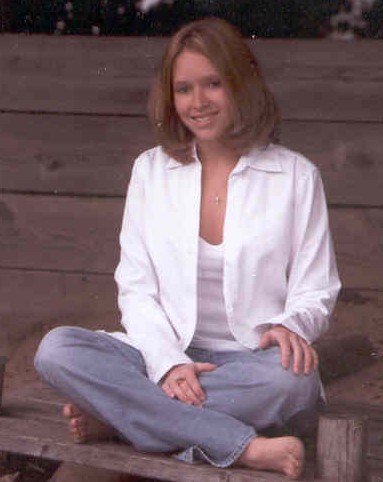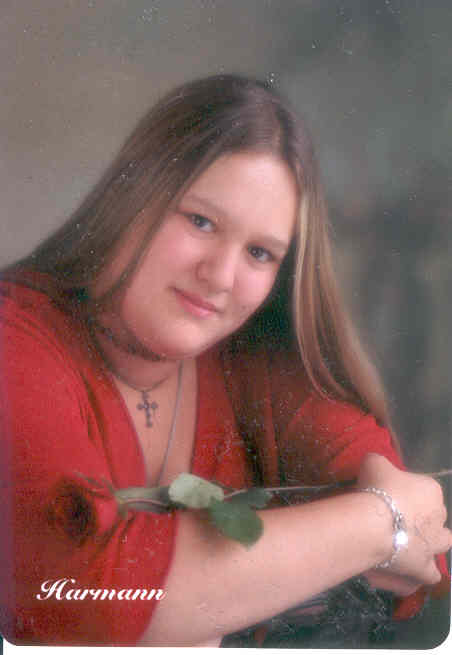 AIMEE POQUETTE HAS NO TIME FOR HERSELF

CHICKEN NIGHT AT THE SCOT

TIM LADE IN NEED OF INTERVENTION

JEAN POQUETTE HANSEN CHEMICALLY BURNED

    Webster's Dictionary defines accident as; an unfortunate event resulting especially from carelessness or ignorance. Hansen claims her crotch was chemically burnt by accident. So I ask you, was Jean Poquette Hansen careless or ignorant when she was chemically burned? To accurately analyze the situation and determine a cause we must first have the facts. First of all J. P. Hansen is not in any medical danger nor will there be any permanent damage, only more itchiness and rash then usual even for Hansen. Here are the circumstances leading up to the actual event. Hansen's shower has been backing up for weeks; she purchases liquid Draino to pour into the clogged drain. After pouring the liquid drain cleaner into the clogged drain and waiting the prescribed amount of time she flushes the drain and uses the sponge lying on the floor of the shower to clean the unsightly mess around the drain hole.  Residue that bubbled out of the drain along with the dangerous chemicals in the drain cleaner are soaking into the sponge left lying on the floor while Hansen gulps down a couple of margaritas and  a beer for wash in her private bar area. As usual when Hansen loads up on liquids in her petite body her kidney function becomes unstable and whoops it's time to change that depends again! Before strapping on a new high absorbency diaper she likes to freshen up a bit and grab a quick shower and put on a lot of powder before sealing those tape tabs again. But guess what Hansen uses to wash her bottom, that's right that sponge that was lying in the bottom of the shower soaking in that chemical stew for the last hour. Needless to say it didn't take long before the itchy and scratchy show started in Hansen's pants. It got so bad that Hansen had to leave a partially full margarita and run to the bath to strip off her clothes and wash her mommy parts to remove the chemical cocktail residue still on her skin. So to answer the question was she careless or ignorant? I say yes to both.

    Today is the day for Brittany and Sarah's graduation party it starts at noon and will continue until??? Plenty of food, music, and fun will be on hand and it will be held at the Sobieck household. Earlier we reported that the Kat and Stephanie were to mud wrestle however we reported last week that the event was cancelled due to the two settling their differences out of the mud ring. This week we are reporting that the mud wrestling event is now back on but this time Jean Poquette Hansen will be taking on Stephanie. It seems that Stephanie Prevost had been taunting Hansen with what she said was a low calorie ice cream treat that Hansen became excited about. Hansen, after consuming the treat in record time was told by Prevost that the treat was not low calorie at all and as a matter of fact was unusually high in calories. Upon hearing the facts Hansen became enraged and challenged Prevost to a mud wrestling contest to settle their differences once and for all. Good luck to both contestants and to the winner go the spoils, the rest of the ice cream treats. Just a reminder, next Friday night is Lee VanLanen's wedding and next Sunday is the Oneida Firemen's Picnic. That's all the news that is news, see ya.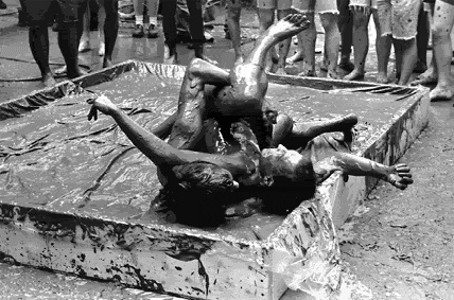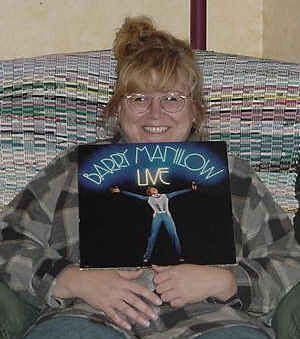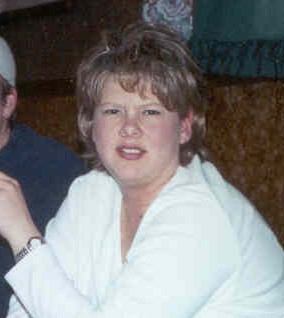 J. P. HANSEN DISPLAYS HER FAVORITE ALBUM

J. P. HANSEN DISPLAYS HER FAVORITE PROTECTION

STEPHANIE PREVOST AGREES TO TAKE ON JEAN POQUETTE HANSEN IN THE MUD RING

THIS IS WHATS IN STORE FOR THE BRITTANY - SARAH GRADUATION PARTY