news from Oneida - news from Oneida - news from Oneida - news from Oneida




"AT THE KAT AND MICK REPORT WE DON'T MAKE THE NEWS, WE JUST REPORT IT"

For Sale: Oil painting
of a Lighthouse and Ocean Scene. 40" X 28" with offwhite wood frame. Colors in the scene are pastel blue, salmon, pink, and green. Includes matching decorative floral silk spray from Home Interiors. Price is just $75. Call Rae Poquette at 920 - 660 -2102 if interested or e-mail her by clicking
repoquette@aol.com

For Sale: Framed Calla Lily Artwork
This is a Black and White photo of a painting.....large by a famous photographer. Very contemporary. Asking only $20.00     For more information or to purchase contact Patty Sobieck-Skinkis 765-423-1342 or e-mail me at
psobieck@purdue.edu
Carpet Cleaning:
Spring is here! It's time to start thinking about spring cleaning. Perry Peterson, First Choice Carpet LLC says "My company is the
CHOICE
that makes the difference". New this year is pressure washing. Do you have an oil spot in your garage that you would like to get rid of? Well, we can do that and more, give us a call at (920) 884-9963 or e-mail me at
perryp@greenbaynet.com
Perry is the son of Bob and Mary Phillips.


AIMEE POQUETTE - LOVE SICK

           s reported last week Aimee Poquette is in love which has happened in the past, however this time it is causing love sickness in our little Aimee.  According to unidentified sources this new love is what she eats, sleeps, and talks about all day. She has become smitten by this new love and is uncaring as to what else happens in her life. This is an actual medical condition called acute heterosexual fondness which in rare cases can be fatal. The popular illness is described by physicians as not usually life threatening however in rare cases is can cause death. This is only common in cases where the infected person is unable to take food because they are unable to stop talking about their true love. Poquette has had many boyfriends in the past however this is the only one known to have caused the illness. THE NEWSLETTER is on top of this story and will report more as we find out details.

LADE QUITS LOOKING FOR WORK - RETIRES

Tim Lade announced Friday night that he was ending his search for employment and going to retire. He will remain open to the idea of earning supplemental income and as an entrepreneur he is actively looking for suggestions that would score income for him. The Kat mentioned to him he should become a professional shopper for people who can not any longer do their own shopping. According to the Kat many people are unable to do their own shopping when they become too old or too busy because of their work. In these cases professional shoppers come in and fulfill their shopping requests for a fee. The service has become popular in large cities and is catching on in smaller communities now with costs climbing and time at a premium for everyone. The Lades recently moved into a home in an affluent Allouez neighborhood with Tim's father. When asked recently how that was going Tim replied "I'm finding out a lot of things about my father. I've found out he's a liar." This comment came out after Lade found out his father was telling them he was taking his medication but actually was not. "Papa" as he's known to the Lades is 88 years old. He had been living in an assisted living facility but is much happier to be living with Joanie and Tim.

ATTENDANCE DOWN ON OFD MUDRUNS

Saturday was the date for the Oneida Fire Dept. mudruns held in conjunction with the Green Bay High Riders. It was a perfect day and the event went off without a problem. Attendance was thought to be good but slightly down from last year and previous years. The variation is thought to be because of another mudrun north of here in the Marinette area. That's all the news that is news, see ya.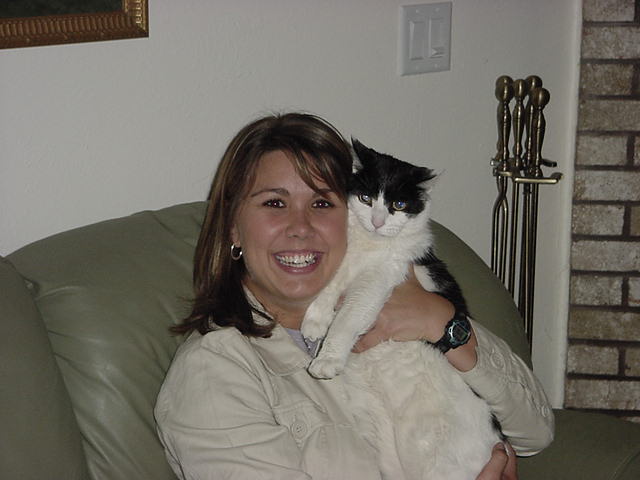 AIMEE POQUETTE WITH HER FRIEND STINKY

AIMEE POQUETTE IN ONE OF HER MODELING SHOOTS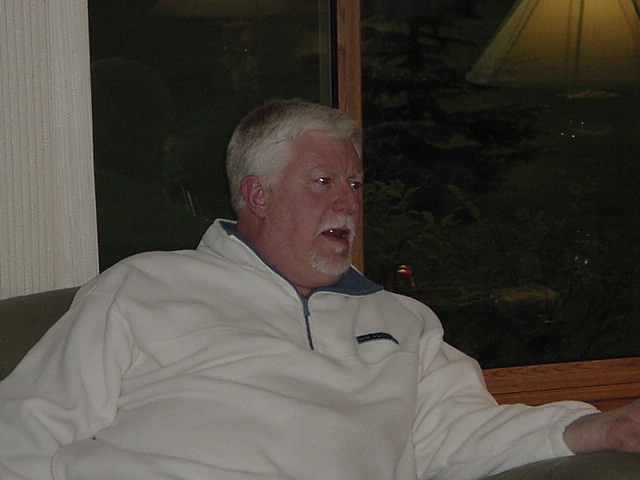 TIM LADE ANNOUNCES HIS RETIREMENT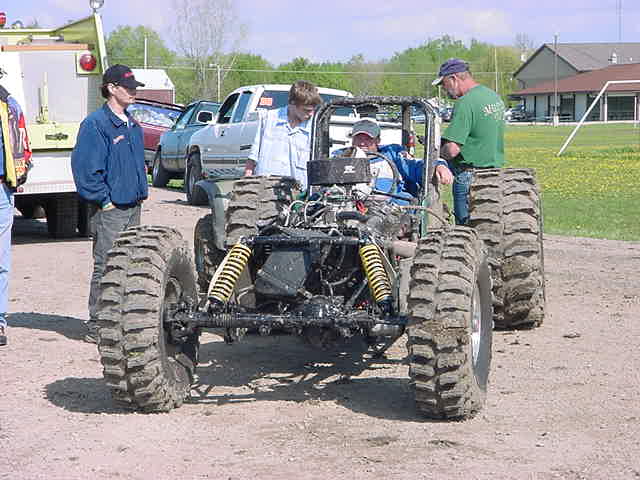 COMPETITORS PREPARE TO RACE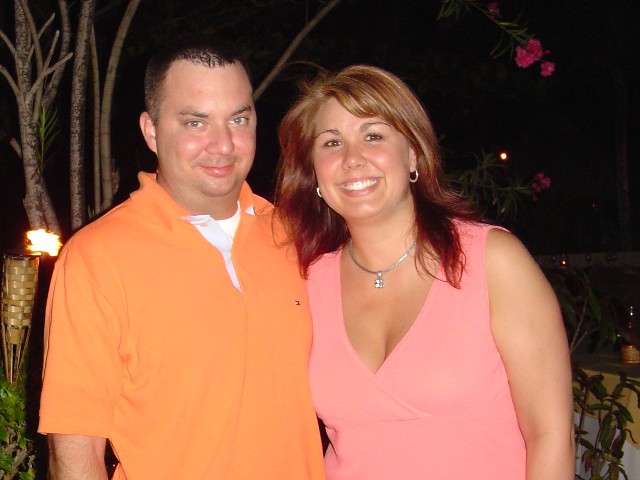 POQUETTE WEDDING IN LESS THEN A WEEK

          ith summer on the way there's no better way to get things started then with a wedding. So it is with the Poquette - Carder wedding to be held at the Poquette residence at 747 Florist Dr. in the Village of Hobart on Friday June 3rd. The Ceremony will be held rain or shine at the family homestead and will be witnessed by hundreds who will be seated directly on Poquette Field by special permission of XPFL Commissioner Brandon Pickett. It is not known if the Commissioner will attend the ceremony himself due to a long running dispute over the injuring of Poquette's esophagus in a non football physical encounter. While standing one step from the bottom of the staircase Poquette was grabbed around the throat by Pickett. Poquette terrified he would tumble down the one step called his friend Pally for help who was up the staircase several more levels. The last thing that was heard by Poquette before succumbing to the bullying tactic was "Oh my esophagus". Since then, the subject has been a sore spot in family discussions and has come up repeatedly in family group therapy sessions. Poquette who is still bitter about the incident struggles with it day after day reliving the terror of it all, while Pickett shrugs off the incident with a chuckle and dismissed it as "harmless fun." The Poquette reception will be held at Doxbees in the Town of Seymour on County C. The family had hoped to hold the reception in Hobart but the new Village government would not grant a dancing license for the affair.

AIMEE POQUETTE - DETAILS ON NEW LOVE

During this past week Aimee Poquette has released a carefully prepared statement with details on her new boyfriend. Chris Richey is from Madison Indiana and lives on a lake with his dog Ringo, the ideal situation for a State Trooper who's never been married and has no kids. Aimee says he loves to lay down the law and keep the streets safe, he has a gun and he carries his bullet in his shirt pocket. Not only does he lock up the town drunk night after night but has busted an old hippie for pot possession. The old hippie, we'll call him Chong, had a bag of pot hanging out of his pocket when he was stopped. He also produced a vile of urine when searched explaining that is was his friends and he was going to use for his own drug test because he would never pass using his own freshly brewed recipe. Richey, trying to help out the old hippie gave him the heads up on the
Whizzinator
before he brought him for incarceration. The old hippie then gave him a coupon good for merchandise from some Internet store he owned. Later, Richey met Aimee on the edge of town at Goobers gas station for a soda pop.
GB NEWS CHRONICLE TO SHUT DOWN JUNE 3

It took over 30 years but the Green Bay Press Gazette finally succeeded in shutting down the Green Bay News Chronicle. The Paper which was started in 1972 by employees put out after a strike at the Green Bay Press Gazette were determined to make the paper a staple in Green Bay's news. Two years after it's inception Frank Wood purchased the paper and ran it until less then a year ago when he sold it to Gannett, parent company of the Press Gazette. Gannett cited poor profitability for the paper which has been plagued by declining circulation since the Press Gazette went to morning delivery several years ago. The paper will run it's best photos and cartoons from Lyle Lehay on it's last day in existence Friday June 3.

VANLANEN'S TO HOST INDEPENDENCE PARTY

Margaret and Dan VanLanen will have a party to celebrate Independence Day on Sunday July 3 rd. Anyone who wishes to attend is instructed to check with the hostess to find out what to bring. As usual plan to bring your own lawn chairs and firecrackers if you have them. That's all the news that is news, see ya.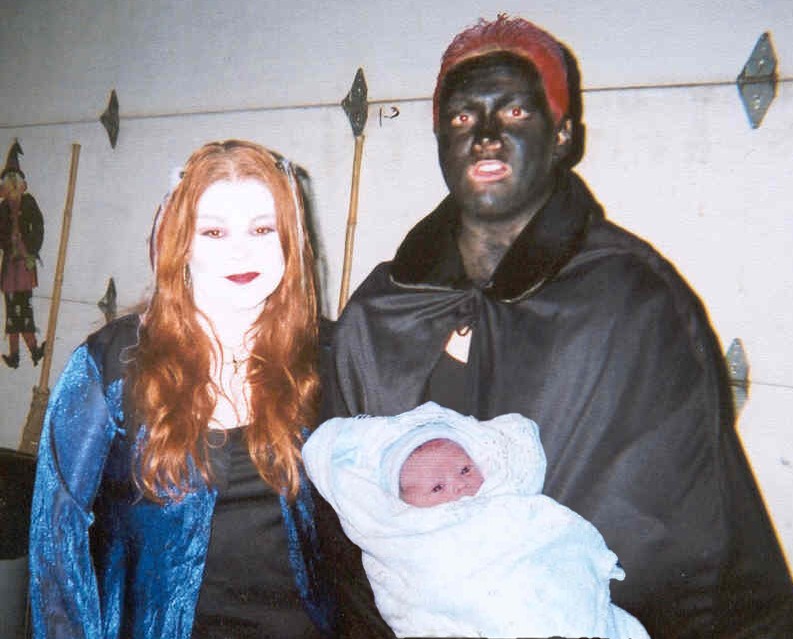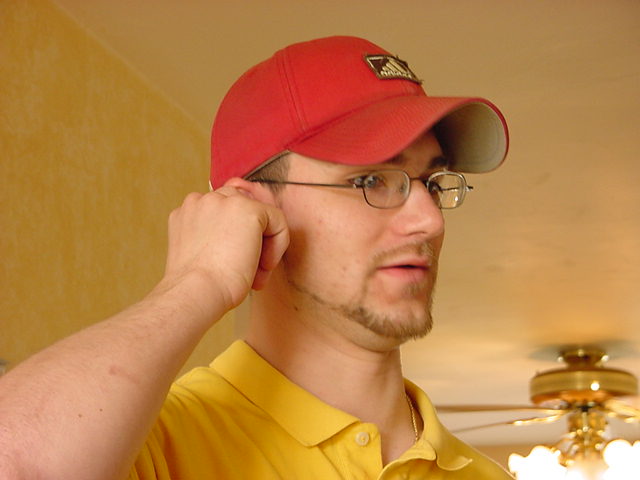 BOBBIE AND RICK WITH RYKER

BRANDON PICKETT XPFL COMMISSIONER

CHRIS RICHEY WITH AIMEE POQUETTE

NOTE; SOMEONE HAS LET THE TIKI TORCH GO OUT LEFT OF RICHEY

Authors note: Oh what the hell, I'll come clean with you!  The real truth: as an April fools joke, my #2 son swapped around the mouse and keyboard cables on my computer.  I've been working nonstop on this lame ass article for months, typing with my mouse and pointing with my keyboard.

NEW UNSPORTSMANLIKE COMMENT