news from oneida - news from oneida - news from oneida - news from oneida




"AT THE KAT AND MICK REPORT WE DON'T MAKE THE NEWS, WE JUST REPORT IT"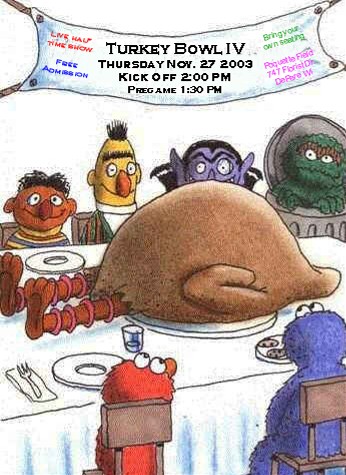 TB IV COUNT DOWN TO KICK OFF

SHEAR DEMENTIA DEAL FALLS THROUGH

DARLA KRUEGER TO RETAIN OWNERSHIP

    In yet another stunning turn around in the continuing saga of who will eventually own and run the trendy Shear Dementia beauty salon it can now be reported that we have reached finality. In what seems to be a change of heart by present owner Darla Krueger ownership will be retained indefinitely and plans to sell the popular beauty facility scrapped.  Shear Dementia which is a major sponsor of the Turkey Bowl had been up for sale earlier in the year and at least two parties had expressed interest in purchasing the wildly popular celebrity hair care facility. Krueger who demanded as part of the sale that she remain at the salon and retain a chair for herself would have kept working under the new ownership. Although she failed to strike a deal with either of the interested parties' one has to wonder just what the major stumbling factor was. Was it the price? Perhaps it was her demands that employees continue to rub her tired feet at the end of her shift. Maybe it was Krueger's insistence that deliveries of scotch from the local liquor store continue at the expense of the salon, or perhaps that the all night "hair care toga parties" were allowed to go on in the back of the store. What ever the case may be her inability to strike a deal with potential buyers has resulted in her retaining ownership until she exits the business. Along with that announcement she also announced plans to expand the salon and delve into areas yet unexplored by Shear Dementia. A tanning center will be added with multiple tanning beds available to customers as well as a manicure center with complete nail care and pedicures. Yet another section of the business will be devoted to the art of massage with therapists standing by to serve your every need. Men and women alike will be able to come in and meet with a professional therapist of their choice and have all their tensions released. Alex Pickett has even struck a deal with Krueger to manage the massage center choosing the art of massage over being a police officer upon his discharge from the Air Force. Krueger also mentioned that customers waiting for their appointment would be able to have their fortunes told to them by the shops new psychic. For just a few dollars customers could have their palms read and their futures unveiled in a private session complete with the refreshment of their choice. Customers who opt out of the psychic reading may find themselves at the in house Starbucks counter purchasing a cup of that great café latté, or if coffee is not your thing then start a tab and give the waitress your cocktail order. There will be plenty of things to occupy your time at the new Shear Dementia.

    The Turkey Bowl is just around the corner and plans have been finalized for the charity raffle to begin at the Turkey Bowl. The Raffle which will see ticket sales begin at the Turkey Bowl and be completed on Christmas eve will be awarded on that evening and as with most raffles, you need not be present to win. Tickets will be offered at $5.00 each or 5 for $20.00 and will be available from Tim Lade at both events. Credit cards will not be accepted. The prize that is up for raffle is a computer with a Pentium II processor, completely gone over by Mr. Lade himself. It has been updated with Windows 98 and is in perfect working order. Along with the computer is a computer desk that will enable you to have a computer niche of your own in your home. All proceeds from the raffle will go the Kat's breast reconstruction fund.  Up to this point she has been saving only spare change and has a couple of hundred dollars to put forth for her saggy baggy problem which is only miniscule for what's needed for reconstruction. She is hoping that the raffle will bring perkiness back into her prospective.

    Turkey bowl guests have phoned in and are already making their reservations for the big game. Cheryl and Steve are coming and are bringing Steve's daughter. They will be staying at the KAMR offices. Steve will play and be bringing his daughter along so that she will be near him should he meet an untimely demise on the field. Peter will be home to help announce the game and will be staying at Dick's house keeping a watchful eye on Poquette Field. The field will be lined the day before the big game and anyone who wants to help can meet at the field at 9 AM on that day. More plans will be announced as they unfold. That's all the news that is news, see ya.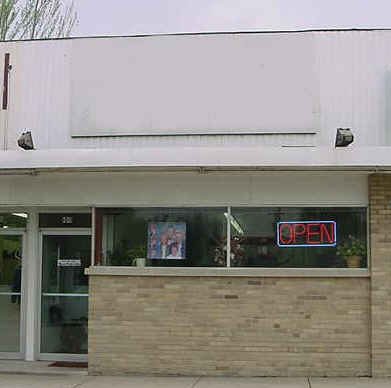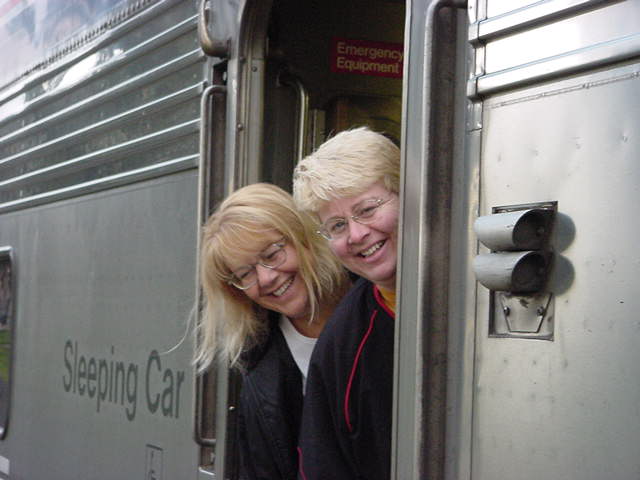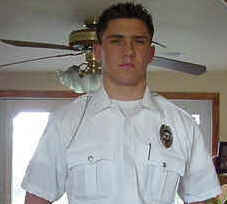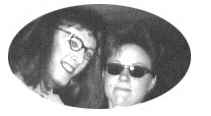 SHEAR DEMENTIA SOON TO EXPAND

DARLA KRUEGER ON THE RIGHT POSING WITH AN UNATRACTIVE WOMEN ON THE LEFT WAITING TO BE BEAUTIFIED IN HER SHOP

ALEX MAKES TOUGH CHOICE OF BEING A COP OR A MASAGE THERAPIST

KAT ON LEFT POSING WITH  HER SISTER JOANNE LADE

$5.00 ea. or 6 for $25.00

Available at The Turkey Bowl and

other selected locations

Computer with desk, Pentium II processor, Windows 98

S. VAN LANEN  SOBIECK TO HAVE BREAST SURGERY

    Shelly Sobieck is to be given a breast reduction on the 24th. of this month according to KAMR unnamed sources. The former Shelly VanLanen who works as a nurse at a local hospital complains of chronic back pain due to her oversized hooters. Sobieck who has in the past sought relief from her back pain has seen a local chiropractor who convinced her physician that her back pain was the result of her large boobs pulling her body in a lopsided manor and creating a crooked spine. Even though she is aware that after the surgery whistling and wolf calls will be sharply decreased or worse yet disappear completely, she is still willing to take that risk for relief from the back pain. It is not known just how dramatic the reduction will be, however one cannot help but feel some sympathy for Joel who will bear the brunt of the loss of the missing hooter portions.

    Tickets are now available for the Turkey Bowl / Christmas Raffle and can be purchased from KAT AND MICK REPORT offices, as well as Nu Tech offices in Bellevue, Poquette Field on the day of TB IV, and sales people at selected private locations. The winning ticket which will be drawn by the Kat on Christmas Eve will have its purchaser notified that night in person if they are at the drawing or by telephone if he or she is not at the drawing. Participants need not be present to win. Raffled off will be a Compaq Computer with a Pentium 200 complete with 17" monitor, Master Power system/surge protector, Windows 98 operating system installed, a 56K modem so that you may connect to a phone line for the internet, sound card with Polk speakers, and a new wheel mouse. The hard drive is 1.2 GB and it has 96MB of RAM. Included with this computer (as if that were not enough) is a computer desk designed with the operator in mind as well as all the games and software packages that came with the computer. The system was engineered by Tim Lade and was completely checked over by him to bring everything into perfect working order. Ticket prices will be $5.00 each or 6 for $25 with all proceeds to be donated to The Kat Pickett Breast Reconstruction Fund. Imagine all this equipment and it could all be yours for just $5.00, it's true, so tell your friends!

    Once again I will mention that if anyone wishes to participate in the preparation of Poquette Field we will be meeting at the site on November 26th at 9AM to get everything ready for the big game. That's all the news that is news, see ya.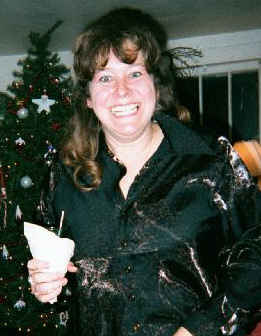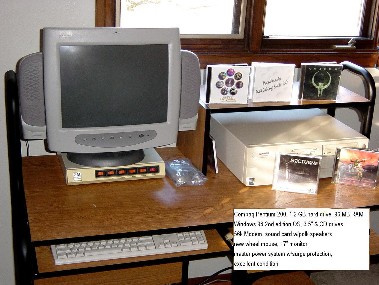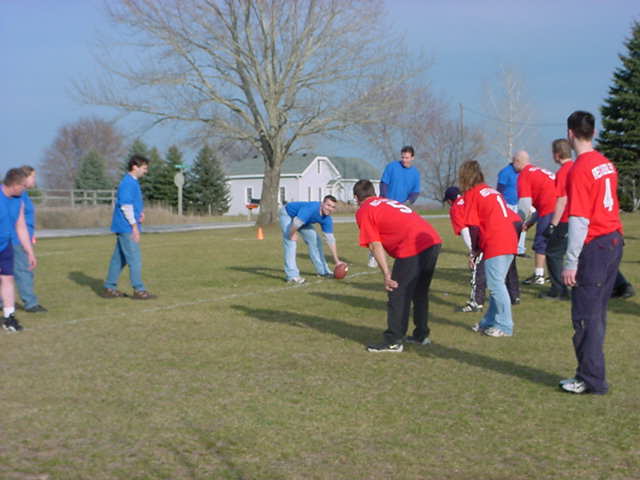 COMPUTER SYSTEM TO BE RAFFLED OFF ON CHRISTMAS EVE

SHELLY SOBIECK TO HAVE BREAST REDUCTION

TB II UNDER WAY AT POQUETTE FIELD

Drawing to be held

Christmas Eve