World News Headlines

Click headline to read story

RECORD CROWD AT PUMPKIN CARVING

                          n Sunday October 26 th, Jean Poquette Hansen held her annual Pumpkin Carving party with a record numbers of attendees. According to the official numbers from the gate the total attending was 42 breaking the previous record set in 2007 of 14. Hansen who has been holding the party for the last five years at Beagle Manor, her Greenleaf summer and winter home was amazed in the turnout. Poquette-Hansen: "I never thought that running a small ad in The Newsletter of The Kat and Mick Report would generate such a turnout."

Hansen threw the carving party without anyone to help in preparations. Her fiance James Seidl was working at his truck driving job, a detail that Poquette Hansen plans in order to avoid the hassle of calming him down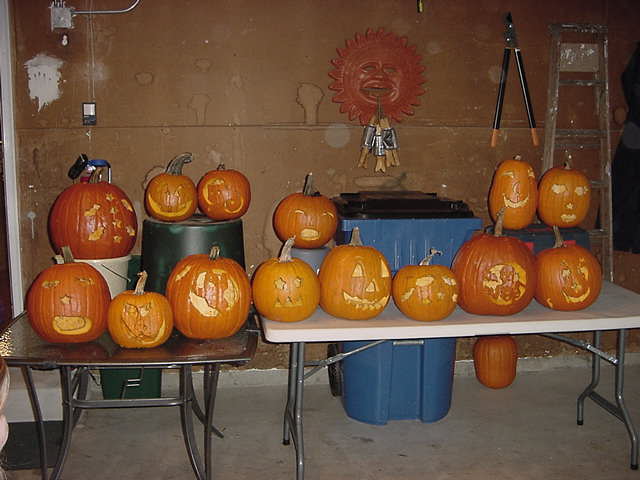 Large numbers of carved pumpkins were scattered around Beagle Manor in Greenleaf Sunday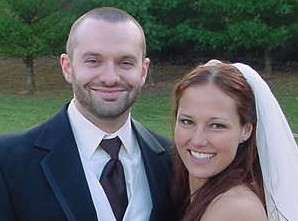 as people leave with their pumpkins over the objections of Seidl who believes they become his property once they are carved in his garage.

Food was served and all the children that came received a party favor distributed by Trixie Sobieck.

The subject of Ashley and Mike's wedding came up briefly but no date has yet been set for the couple to tie the knot. Also mentioned was the possibility of Jean Poquette-Hansen and Ashley Hansen as well as Jessica Poquette having a triple wedding in LasVegas but interest in the subject was quickly lost after briefly thinking of all the co-ordination needed to complete such an undertaking, a daunting task. Poquette-Hansen and James Seidel have also announced their intentions to marry but have also not announced a wedding date. Jessica Poquette has not yet announced any plans for a wedding in her future.

VAL SNELL ADDS TINGLEY TO HER NAME

Saturday October 25, Val Snell and Joel Tingley were married at Heritage Hill in a brief ceremony. Val Snell-Tingley sister to Clara Pickett, her maid of honor named 7 couples for the wedding party making a crowded dance floor during the grand march at the Brett Farve Steak House where the dinner and reception was held. Guests were treated to their very own caramel apple from Serogey Chocolate's  as a delicacy for after dinner.

The Snell-Tingley Wedding was the second wedding attended by the writers of this column on Saturday as we were invited to attend  the wedding of a co-worker of mine at the N.E.W. Zoo during my tenure there. Shannon Kahelski married Keith Scanlan at The Royal Ridges in Ripon at 3 PM on Saturday.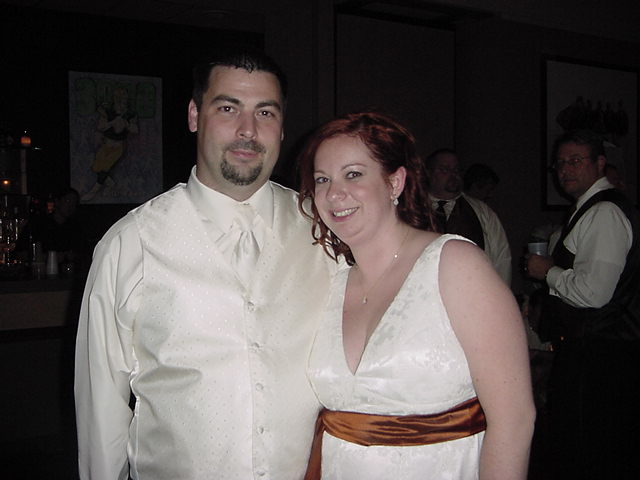 Joel and Val Snell-Tingley on their wedding night

Shannon a Zookeeper states that there are no plans for children in the future and that she intends to keep working at the Zoo. Her husband Keith is a musician and will continue

performing with his band The Clifton Remedy at local establishments around the Fox River Valley. The couple are originally from the Fon Du Lac area but now reside in Kaukauna.

Keith and Shannon Scanlan

STAGE SET FOR HALLOWEEN PARTY

This Friday Night will again be the gathering time for ghosts and ghouls at the annual Dick and Cleen Halloween Party to be held at their Hobart residence 747 Florist Drive in Hobart. Cleen reminds everyone that the party will begin with the annual playing of the H.G. Wells classic "War of the Worlds" broadcast from 1938 on it's 70th anniversary.

Food and snacks will be provided and the machine that makes "heaven in a bag" popcorn will be popping away that night as well. It is a BYOB party and all are welcome, bring your friends. Prizes for the costume contest and the dirty dancing contest will be awarded as well as other games.

CHEERLEADERS TO GO COMMANDO THIS YEAR

Information has been leaked this year that the XPFL Cheerleaders plan to go commando to keep things interesting. Bob VanLanen leaked the information at a family gathering Sunday and spoke of how they plan to get a "one up" over NFL cheerleaders who have been getting more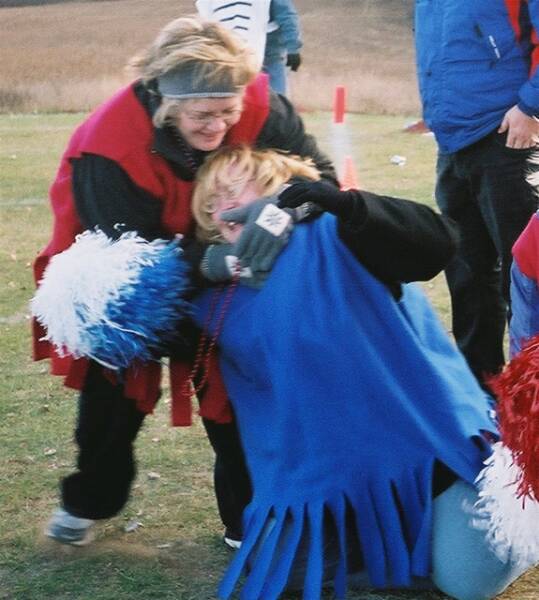 public attention and publicity than the XPFL cheerleading staff of late.

VanLanen did not reveal his sources on where he got the information but seemed sure that plans were in the works to circumvent the need for underwear this year on Thanksgiving Day at Poquette Field for the cheerleaders.

XPFL cheerleaders in 2005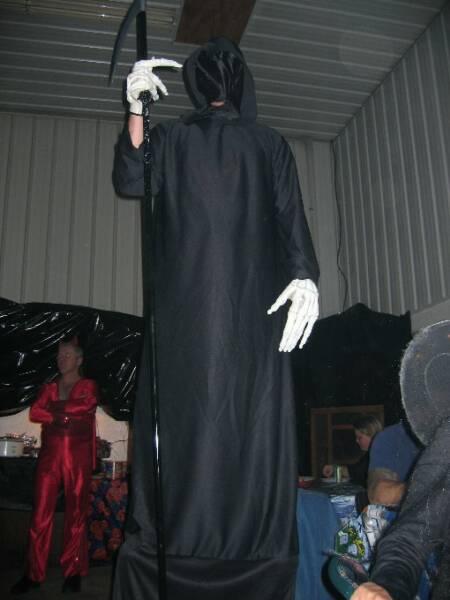 DICK AND CLEEN'S ANNUAL HALLOWEEN PARTY

FRIDAY OCT. 31

747 FLORIST DRIVE

IN HOBART

FOOD-SNACKS-MUSIC

PRIZES FOR BEST COSTUME

7PM TO ????