World News Headlines

Click headline to read story


                    ast week we at the KAMR confirmed that everyone was happy with Legends and the Chicken Night clan would continue to meet at that site being it was a central location that suited everyone. Now I'm told nothing could have been further from the truth. Only days after the initial Chicken Night gathering at the De Pere site disheartened CN goers hatched a plan to move to a famous east Green Bay location known as The Redwood Inn.

Thursday night Trixie Sobieck orchestrated the switch to move Chicken Night to The Redwood in by calling everyone, I was contacted and told to call a short list of people and let them know about the switch. Some expressed concerns about the crowded conditions and long wait to consume the cooked domestic bird, others heard of their reputation for good food and looked forward to the experience. A call to Trixie's daughter the former Oneida Harlot, Brittany Sobieck yielded yet another meeting spot suggestion, The Right Place on Bellevue St. I explained to her that everyone had settled on the Redwood inn and there was no changing their minds.

Upon arriving home from work on Friday I learned that those in charge of locations had indeed changed their mind and organized to meet at Brittany's choice The Rite Place.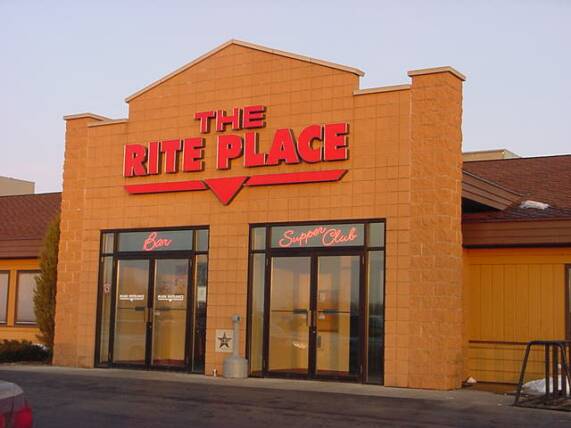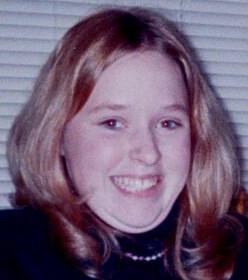 There was only one problem, no one had contacted poor Brittany to tell her. Brittany apparently had gone off to the Redwood Inn only to find the absence of Chicken Night regulars, sadly with no information she decided to go in to work and spent the evening at her job missing the

gathering she had been so looking forward to. With this last weekend being her only weekend off for some time she cannot look forward to another Chicken Night soon.

The frantic organized switching of locations was all for nothing however as the crowd again was displeased with The Rite Place as the new Chicken Night location. After a considerable wait the seating was less that adequate with separated tables and serving was in spurts with half of the group finishing their food before the other half was even served.

With the rejection of The Rite Place still smoldering The Kat conceived a new plan which does not require people to visit a local bar and food establishment. The Kat once again has opened our palatial rural Oneida home to guests and invited everyone to bring a pizza and their favorite bottle of wine or spirits and consume them here at the KAMR offices. I had not heard of the plan until we got to the car but she says everyone raved about it and thought it was a good idea. The plan is for everyone to meet at someone else's home every week with a pizza and spirits for chatter and meriment.

The Rite Place bar and grill on Bellevue St. in Green Bay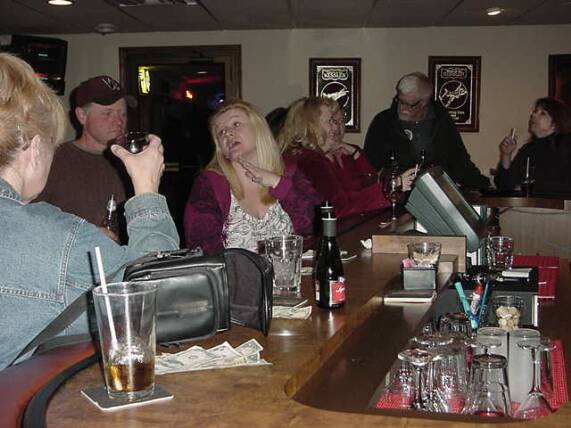 Kat says the time will remain the same as before and those wishing to keep their pizza warm in the oven until others arrive are welcome to do so.

The list of people attending this week grew from the week before with twenty people in attendance up six from last weeks fourteen people.

Those disheartened with Legends the week before were displeased with the tip being added directly to the bill even though the checks were separate. Some complained of poor service because of the mandatory tip citing the lack of a waitress after the food was served up until the check was delivered. I pointed out the poor video on television monitors in the building with an obvious lack of signal causing a very snowy grainy picture.

The search goes on for the perfect Chicken Night location.

T-RAT OUTING BOOKED FOR JUNE 27

Our regular Wisconsin Timber Rattler outing is booked for June 27 this year and I have reserved 50 seats this time. Last year I kept ordering more and more seats which resulted in our group being somewhat separated with several seats in the next section. That will not happen this year with the large number of seats reserved.

Again we have box seats but this year they will be on the first base side in section 106 rows C through I. About 15 seats are carved out of one side of that block for season ticket holders. You can view the stadium seating chart by clicking
here
.  Clicking section 106 will give you a view of the field from our section, we will be in the red seats at the lower part of the photograph.
Tickets are $8.00 each and are on a first come first serve basis. To get on the list for tickets contact me at 869-2368 or email me at
katandmick@aol.com
  Payment for tickets must be received here by June 1 to reserve your ticket. Tickets will be distributed game day at the tailgate party before the game. Details for the tailgate party will follow. Bring your friends, order your tickets now. Click
here
to see the list of who's going and who has already ordered tickets.
Promotions that night are sponsored by KISS FM and include post game fireworks, Appleton baseball day, and Vintage Baseball Night. The game will be The Wisconsin Timber Rattlers vs The Peoria Chiefs and starts at 6:35 PM. See you there!

That's all the news that is news, see ya.

Kat looks on at fellow Chicken Night regulars as she downs a shot of whiskey

A second prospective Chicken Night location is rejected by Chicken Night founders.