World News Headlines

Click headline to read story

June 27, 2009     6:35 PM

The Wisconsin Timber Rattlers

VS

The Peoria Chiefs

at

Fox Cities Stadium

Box Seats section 106 - $8.00 ea

50 seats available on a first come first serve basis

Tailgating before the game 

28  Tickets Reserved

22 Tickets Still Open


VIOLENCE AVERTED AT NEW FAT CLUB

Even thought certain members of the new and current "Fat Club" showed up at KAMR offices for a fight the older more docile former members didn't seem to have the stomach for it. Those taking issue viamintly with the organization of the new club delayed their arrival coming in last, a concept believed to avoid being ambushed by members of the new group.

Joanne Lade who could be considered a candidate for either group neither denied nor confirmed membership for the old or new group. Lade, afraid of being pulled to one side or the other did show up with an attack dog at her side should her personal protection be in jeopardy.

As tensions eased over time regular business began to be conducted by volunteer coordinators at the gathering with the Kat taking the lead as chief coordinator. With neither side willing to allow members to leave their ranks for "the weigh in" the ritual gathering and tracking of individual weights, goals, and progress has been abandoned for now.

With the agreement to meet again in two weeks the group unceremoniously disbanded but not before picking someone to bring doughnuts next time.

The new birthday page is up click
here
to see it.
Still many tickets available for the Rattler Game June 27, invite your friends.  That's all the news that is news, see ya  

CHICKEN NIGHT MOVED AGAIN

With Chicken Night patrons meeting for a second time at Sidelines in Ashwaubenon it would have seemed that this spot would have been accepted as the new home of Chicken Night. Such was not the case as C N goers complained of cold food, being double charged for already expensive drinks, and delays in the food arriving.

Different staff at the smoke free bar may have been part of the problem with our workaholic waitress Marta nonexistent this week. The male bartender working when we arrived seemed overwhelmed, things did seem better after a female coworker arrived on scene and seemed much more competent.

Dissatisfied group members agreed to meet once again at the KAMR offices on County Road E in the Town of Oneida for another in house Chicken Night unconnected to any commercial establishment. This move to private facilities is favored by the Kat because it allows the unrestricted consumption of wine with no need for driving after the gathering.

Other members are not as open to the idea of having the gathering at private homes citing the need for extensive driving to far reaching locations of regular C N attendees which may host one of the gatherings. Still others are bothered by the notion of having to spiff up their residences at the last minute for a planned gathering. It is unclear at this time if either mode of gathering will survive on a constant basis, it may perhaps be a hit a miss, miss mash of  public and private gatherings from now on.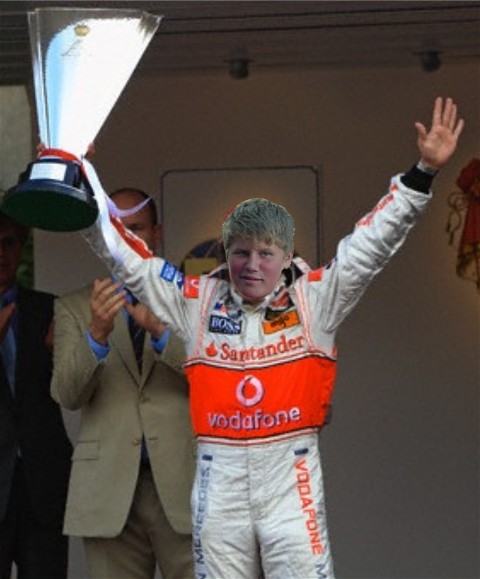 LOGAN SOBIECK TO RACE TONIGHT

Logan Sobieck Seymour's racing legend is back in the racing spectrum after an administration snafu is settled. Sobieck unprepared to race at the time he was contacted stated "I've got a lot of work to do on my car." With the racing season in potential jeopardy Sobieck had neglected the car and the work needed to get it in shape to run for events at the Seymour Speedway.

Sobieck climbing in the ranks last year won several times claiming his deserved 1st. place trophy. Admired by other racers Sobieck was coaxed into coming back by track officials mainly to stand as an example of what a racer can do with an insatiable appetite for rubber and asphalt even with few resources.

Sobieck's Uncle Dick Poquette a former IMCA official is no longer connected with the track or ruling body governing racing and it's rules. Poquette who could be seen weekly devoting time and resources to the cause was unable to reach agreements with current administrators and decided to end his  part time career and hobby with racing in Seymour. Poquette still provides Sobieck with a workspace for him to conduct work on his car at his Floral Drive compound.

                     ate today Dave "Peter" Poquette telephoned the KAMR offices to disclose that his latest marriage to Alex Hart-Poquette was over.

Poquette a now 4 time divorcee cited irreconcilable differences as the major factor contributing to the failed marriage. Alex, mother of 4 had two children living at home at the time of the marriage but her son Jordan has since moved in with his father some distance away.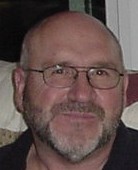 The divorce which is final in mid June has left Poquette in a quandary for housing. He began looking for a home back in Clarksville when the situation became eminent because of his needs to be close to his work. He was lucky enough to find a home only about a half a mile

away from his old residence which he sold when he got married both of which are in the Church Place Subdivision. Papers will be signed on that home May 15th and he will move in right after.

The divorce will have some impact on the XPFL with an up and coming player likely out of contention permanently. Jordan "Trainwreck" Veale potentially poised to become a key player of the Oneida Red Gobblers will have his career cut short.


Veale who will be a senior in high school next year was looking to break a big series of plays in this years Turkey Bowl  potentially propelling him to a college scholarship. With out Turkey Bowl exposure Veale worries that his talent will not get the national exposure he

Jordan "Trainwreck" Veale

deserves thus ruining his chances at being picked up by one of the big ten colleges on a football scholarship.

Logan Sobieck accepts his trophy from Seymour Speedway officials last year