news from oneida - news from oneida - news from oneida - news from oneida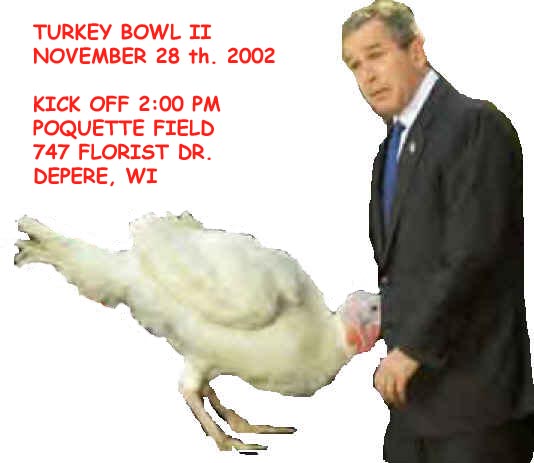 "AT THE KAT AND MICK REPORT WE DON'T MAKE THE NEWS, WE JUST REPORT IT"

    In a recent one on one interview with the queen of Chicken Night, Jean Poquette Hansen, The Kat and Mick Report has learned that the Queen is interested in the idea of changing the location of the Chicken Night feast.

SEARCH ON FOR NEW CHICKEN NIGHT LOCATION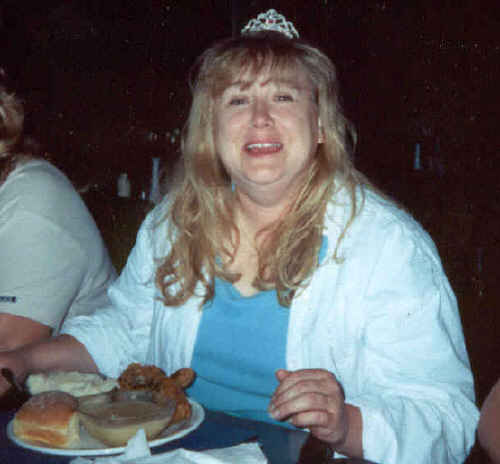 The Queen has recently become disheartened with the placement of the group in the back room. She says "they put us in the back room as if there is something wrong with us." While volumes could be written about that subject alone, we will refrain from commenting on the Queens statements of her dislikes.

THE QUEEN ENJOYS CHICKEN AT THE FRIDAY NIGHT RITUAL (NOTE THE LACK OF SILVERWARE IN USE.)

The important thing to keep in mind here is that the Queen is open to suggestions about finding a new location. Suggestions can be sent directly to The Kat and Mick Report by E-mail by clicking
katandmick@aol.com
or by dropping off at our offices on County E. you may also phone us at 920-869-2368. Things to keep in mind when submitting a suggestion are:
A place with a central location, preferably inside Green        Bay or DePere.

A place that has good food so we are not up all night with    heartburn.

Somewhere that has good rock and roll music on the           jukebox.

The new location should be reasonably priced.

The suggestions will be collected this week, and next week on Oct. 13th the suggestions will be put on a poll at the end of the newsletter. The winner of the poll will be the next C/N location.

    Every thing is a go for Oct. 26 as the date for the Halloween Party at Dick and Colleen's again. As always it will be a BYOB party with plenty of food, music, and games on hand to keep everyone busy. Look forward to prizes for best costumes again as well as Rock and Roll Trivia and the ever-popular Quarter Horse Races.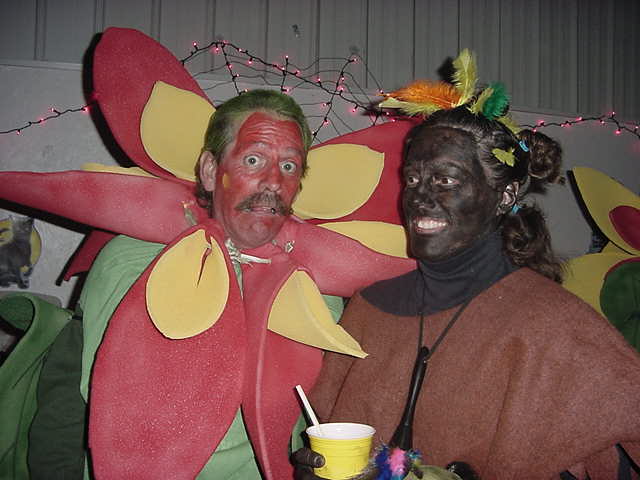 With a little over 7 weeks to go until the Turkey Bowl, the half time show is still in question as to what will be presented as entertainment. It seems that we will be unable to get KISS as the half time show however other bands will be considered if they come forward.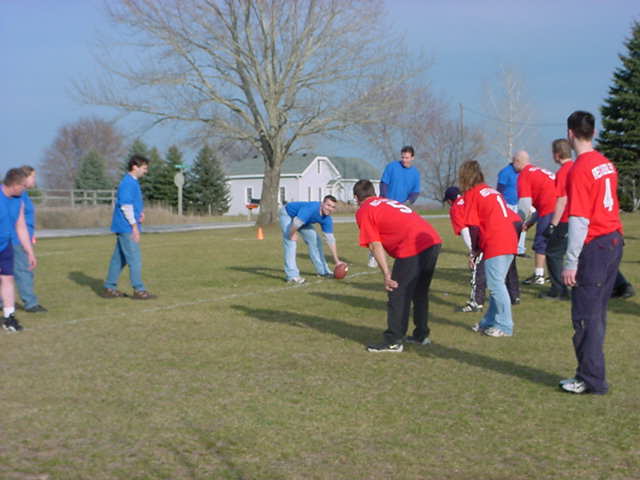 If anyone knows of an act that would like to perform have him or her contact the XPFL commissioner. The Kat and Mick Report will take mail for the commissioner at
katandmick@aol.com
. Interestingly enough the game itself will be a major topic of discussion at everyone's Thanksgiving dinner this year, with Alex Pickett being unable to play and in Turkey. There is also a rumor going around that Bunky may not play due to an old shoulder injury suffered two years ago at the Turkey Bowl. This makes things uncertain for the Blue Jell-O's who beat the Red Gobblers 54 to 24 in 2001. We'll see if the 30-point lead that they had last year can be achieved again this year with the absence of the two players that were mentioned before. That's all the news that is news, see ya.
KEVIN SOBIECK LEAVING SCHUCH CONST. AND GOING TO WORK FOR IMMEL CONST.

    Hard working Kevin Sobieck has given his two-week notice Friday Oct. 11th at Schuch construction Co. in Isar and has taken a job offer at Immel Construction, Green Bay with increased wage and benefits. He retains his Forman status and will be a union member a new experience for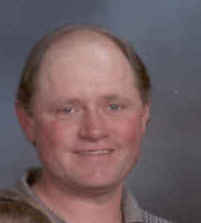 Kevin as his former employer was a non union shop. As Sobieck enters his twilight years he looks for an employer who is somewhat less physically demanding then the former. While it is true that Schuch got the best years of Sobieck's life it has taken its toll none the less. At age 40 he constantly receives mail recruiting him for AARP membership, which is

KEVIN SOBIECK, SOON TO HAVE A GRAY BEARD

restricted to the elderly, over 60 crowd. Boy Scouts constantly offer their services to help him cross the street and recently it has been rumored that several people have detected an odor in his truck which can only be described as that "Old man smell". Kevin, who deserves all this and more, will not leave Schuch with his youth, but with a wise graybeard.

    The period for suggesting a new Chicken Night location is being extended for another week due to lack of interest. There was only one suggestion sent in and one mentioned by the queen at our last meeting. I feel this would be inappropriate to give participants only two choices for this important, monumental move. The poll scheduled for this week is therefore postponed until next week when we have more suggestions.

    Don't forget to work on your costumes for Halloween, the party is Oct. 26th at Dick and Colleens and you are all invited. It is a bring your own bottle party (BYOB) so don't forget to bring the poison of your choice before you leave home.

    That's all the news that is news, see ya.

CHICKEN NIGHT ELECTION TO HAVE THREE CHOICES

    With the one-week extension placed on nominations for a new Chicken Night now coming to an end we can say that indeed another selection has been added to the ballot. Familiar to "fat club" participants for some time now, Players on Packerland Dr. has been added to the list of eating and drinking establishments up for your choice on the new Chicken Night ballot. The establishment, which is managed by local entrepreneur Dan Lacount,  is indeed a delightful place to spend and evening with adult beverages and partake in a modest but well prepared meal. Players is located near the corner of Packerland Dr. and Highway 172 next to Tony Roma's.

    The Sports Corner located in DePere was also suggested as a new Chicken Night hangout that would also make an adequate choice. With it's ample parking and sports oriented atmosphere it would give Chicken Night goers not so into the Chicken Night atmosphere something else to do while at the bar waiting for people to gather and the meal to commence. As an added bonus the Wisconsin Central main line is right next to the building allowing Chicken Night participants to do some serious train watching while waiting for their meal.

    The Queen of Chicken Night, Jean Poquette Hansen, suggests Los Banditos as another choice located at 2335 West Mason near Highway 41. A Southwestern atmosphere the establishment is located near a major grocery chain store and a major general merchandise store if someone needed to do any shopping before or after the CN ritual. It also provides easy highway access to out of town participants with its location on the crossing of two major highways.

With one week to go Kevin Sobieck is overjoyed and looking forward to his new job at Howard Immel Construction in Green Bay. He recently got together with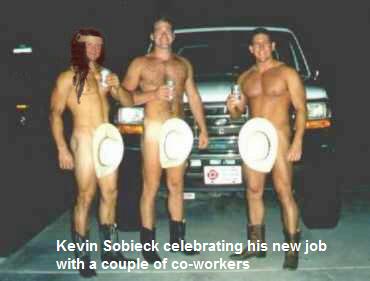 several of his friends to discuss the career move and get their opinions, it seems their opinions were all "up" in favor of the move. Kevin will be leaving Schuch Construction after twenty years of employment for the firm; he has given them a two-week notice so as not to be accused of "stiffing" the company.

    Once again the arrogant officials of the Village of Hobart amaze me with their foolish spending of taxpayer funds in taking the County to court in the battle over where the new garbage transfer station will be located.  It is their strategy now to try to hold up the new construction of the transfer station building by not issuing a building permit for the project. The old "it's a good thing but I don't want it in my back yard" statement holds true for the Village officials and a couple of their friends who have complained to them about their so called dilemma. Scores of accountants, environmentalists, consultants and politicians who have given their blessing to the project to save millions in transportation costs and needless landfills are outraged by Hobarts decision to oppose the project and not let it be built in their Village. The arrogance of Village officials to oppose the project on behalf of their friends is outrageous. The real people of Hobart, the people who have lived in the Town or Village whatever you want to call it, should organize and call on the elected officials to stop their idiocy. The County will not loose this battle and should not because it is the right thing for the County and the Village of Hobart.

    The Head official of the XPFL has recently gotten online and is looking for comments on how officiating can be improved for the Turkey Bowl. Earl Poquette Jr. can be reached by email at eppoquette@aol.com


He also welcomes comments on how well you thought the officiating was at last years Turkey Bowl. He would also like it if you could email any photos of him while he was officiating the game so he could complete his "I love me" wall in his study.

HEAD OFFICIAL OF THE XPFL EARL POQUETTE JR.

Don't forget about next Saturday night at Dick and Colleens (Cleens) it's the big Halloween party with prizes, music, food and games. The Party starts about 8 PM and goes until ? That's all the news that is news, see ya.

Sorry no update this week

Oct. 27, 2002