news from Oneida - news from Oneida - news from Oneida - news from Oneida




"AT THE KAT AND MICK REPORT WE DON'T MAKE THE NEWS, WE JUST REPORT IT"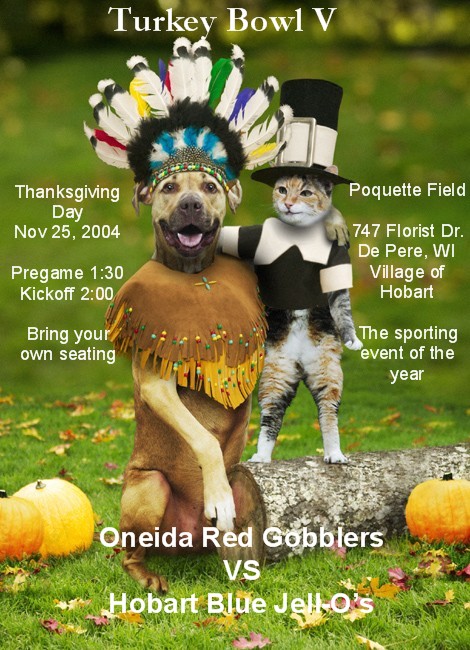 4 year old Japanese slot machine for sale.Excellent condition.

Comes with an owners, maintenance manual on CD, extra light bulbs, a stand,

and 5000 coins. These coins are slightly different in size from a quarter, making the machine legal.

It can be modified to accept quarters, however.

$200.00 or best offer

Contact Tim at 866-1257.



IVAN DAMAGES PURSHOCK HOME IN F.W.B.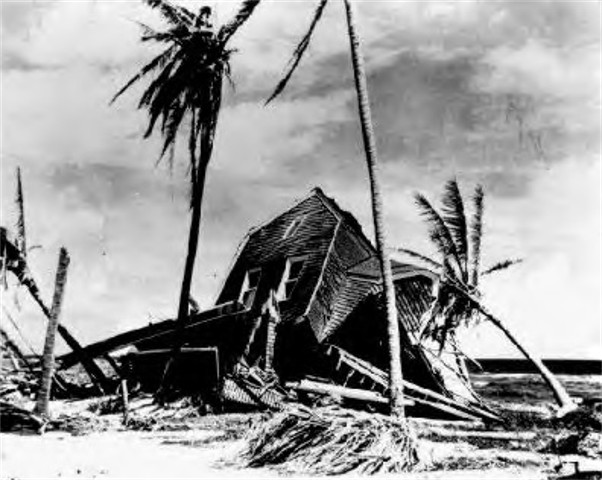 While many of us in Wisconsin complained about the low temperatures relatives in Florida worry about how to clean up after deadly hurricane Ivan.  The hurricane which roared up the Gulf of Mexico sparing most of Cuba its fury hit land directly east of Pensacola Florida. Because of the enormous size of the storm coastal towns up and down the Gulf were all hit with almost certain disaster. Fort Walton Beach was no exception to this as witnessed by Cheryl Purshock who spent the past two weeks assessing damage to their own property and helping children Jeremy, Crystal, and her son Kade cope with the aftermath. The three children refused to evacuate and stayed in the modest apartment that Crystal rents in FWB. Surprising enough the apartment complex sustained little damage while a golf course just across the street was devastated by what is thought to have been a tornado spawned by the hurricane. A row of trees that lined one side of the course not even 200 ft. away from Crystal Oscillator's house was flattened. Because of no power or phone we are just now hearing of the devastation in the sunshine state and to the Purshock residence. The Purshocks own a modest home on Russell St. in the city that did sustain significant damage from the storm. Cheryl says that many shingles were torn off and some of the wood on the roof is also damaged. Because of the roof damage and the enormous amount of rain received directly after the storm, the leaking roof soaked the ceilings which collapsed from the water. Insurance adjusters estimate damage at about $10,000 and to top it off because the damage occurred because of the hurricane property owners are responsible for 5% of the damage themselves.  Many of the beachfront condos as well as restaurants, and hotels have the sand missing from the beachfront on the floors of their establishments. Purshock says that crews could be seen in these establishments shoveling out sand from as high as three stories. Jeremy who worked as a life guard on the beach is now out of work and does not know when he can go back. A friend of Purshock who is an accountant at one of the condo chains is also out of work temporarily until they can get things up and running again. Fort Walton Beach is under martial law and a curfew which starts at 7PM and goes to 7AM, people who venture out are being systematically  shot on sight.

    Justin Sobieck who was injured in a motorcycle accident last week did have surgery on his ankle which sustained two breaks. Doctors went in and screwed his bones back together with stainless steel screws according to his mother Trixie who seemed indifferent about the whole procedure. Sobieck who played in the last two Turkey Bowls is thought now to be on injured reserve for this years game. When questioned about the surgery after it was over Sobieck says he never cried through the whole thing, however  wet spots could be seen on the arms of his shirt which line up where he would put his eyes. There is no word on the run vehicle as to it's where about's and Justin will still be off of work for the same amount of time. That's all the news that is news, see ya.

SOME ROOF REPAIRS AND NEW CEILINGS IS ALL CHERYL  NEEDS TO PUT HER HOUSE IN SHAPE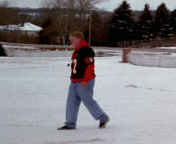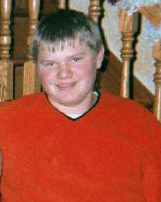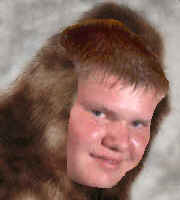 JUSTIN SOBIECK NOT STARTING IN THIS YEARS TURKEY BOWL

JUSTIN SAYS HE DID NOT CRY DURING THE SURGERY

JUSTIN WILL STILL BE OFF OF WORK FOR 8 WEEKS

Dick and Colleen's annual Halloween Party

SHOCKTOBER 30, 2004         7:30  PM  TILL ???????

    MUSIC               FOOD               GAMES               PRIZES

   Bring a friend stay late, 747 Florist Dr. Hobart.      No loaded weapons please!!!

ALEX GOES TO BAGDAD TO PICK UP NAVY SEALS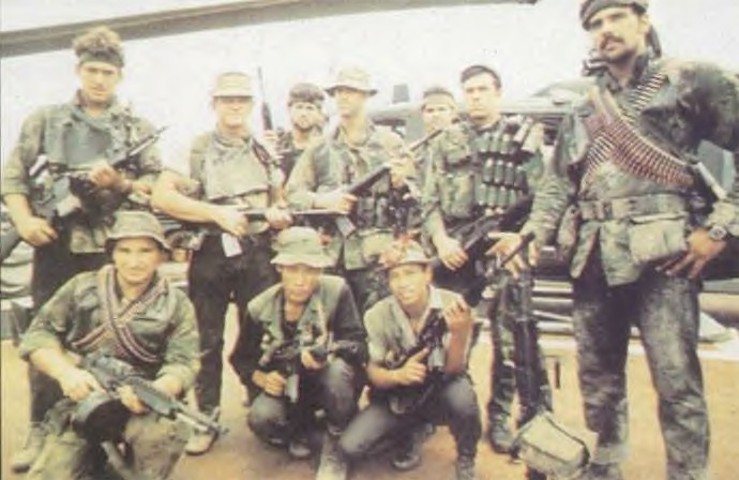 Who would have ever thought that Alex would have to go to Iraq and pick up Navy Seals. Not me. But that's exactly what happened, well him and his group of Airmen that is.  Alex got to ride in the cockpit and was able to see everything on the way there.  They flew into Baghdad last week with a C130 transport and loaded up the seals and their Hum V's. He said that some windows were shot out and there were bullet holes in the sides of their vehicles. They responded that they did have a few minor altercations with the enemy. He said that when the plane arrived at the Baghdad airport there was a mortar attack and he hit the ground as he was trained, much to his chagrin the Seals made fun of him dismissing it as harmless and too far away to do any damage to life or property. He got up, dusted himself off and got on the plane where on take off from Iraq's capital city something locked on to the plane as a target and the pilot took evasive action rocking and rolling the plane all over the place. He didn't know if it was a missile or something else. After leaving the populated areas they landed the plane on an airfield somewhere in the middle of the desert and dropped the seals off with their gear. Alex said it was a very desolate area with nothing in sight. They took off again and headed for home (Kuwait) where they awaited orders for the next days mission. That mission was to haul 24 Army soldiers to Afghanistan for who knows what. Now he has noticed a small bubble around his naval area and doctors think it may be the start of a rupture so he will be having more tests this week. If it turns out that he needs surgery he will be sent back to Germany for that. If that's the case he probably won't be riding bulls for a while.

    Last week we reported on damage and the experience of weathering a hurricane in Florida. While on the phone to Cheryl Purshock we learned what was going on in the sunshine state as far as the election is going. Purshock identified the problems in the last election with hanging chads and poorly written paper ballots known as the "butterfly ballot" says that much improvement has been made and a new machine is ready for the presidential election this year. Made by a popular manufacturer it is guaranteed to be simple to choose your favorite candidate and it leaves nothing to chance for the people collecting the votes. A photo of the machine is at the bottom of the page and if it proves to be a success in Florida perhaps we will see these all over the country. Don't forget about the Halloween party on Oct. 30th at Dick and Colleens, the fun starts at 8 o'clock not at 7:30 as previously reported. That's all the news that is news, see ya.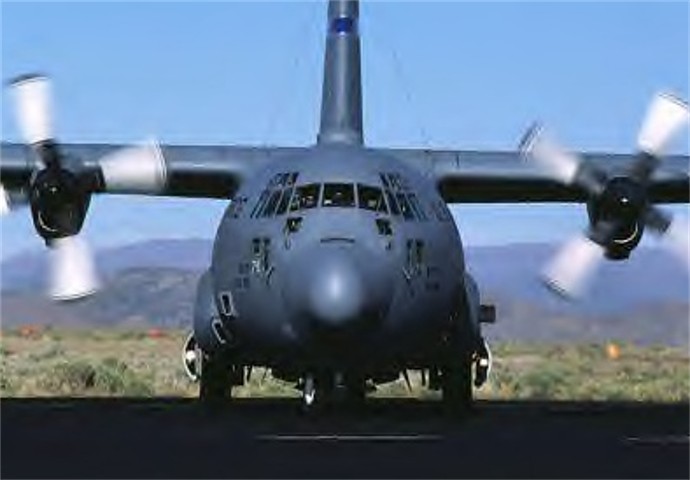 THE NAVY SEALS ARE A LITTLE ROUGH AROUND THE EDGES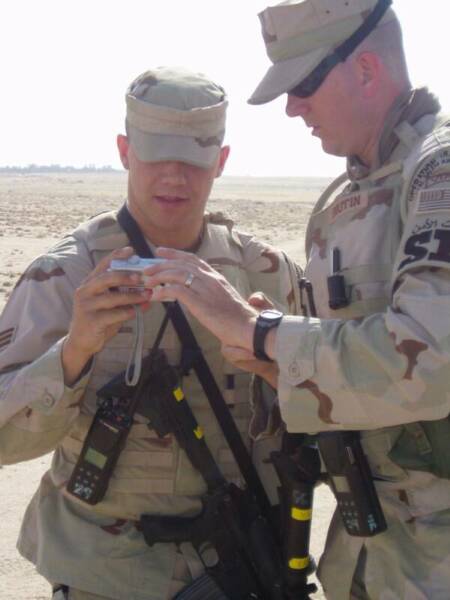 ALEX IS ABLE TO DEFEND OUR COUNTRY BUT HAS TROUBLE WORKING THE CAMERA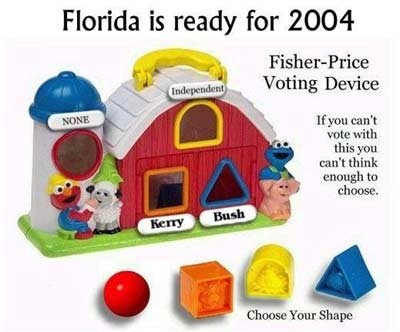 THE NEW FLORIDA VOTING MACHINE AS REPORTED BY CHERYL PURSHOCK