news from oneida - news from oneida - news from oneida - news from oneida




"AT THE KAT AND MICK REPORT WE DON'T MAKE THE NEWS, WE JUST REPORT IT"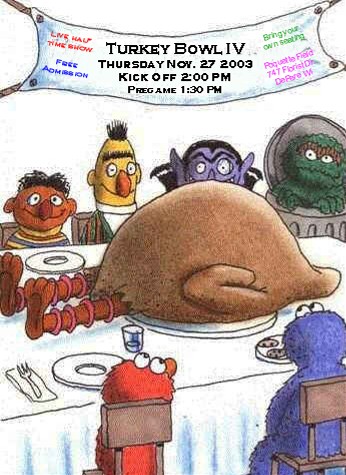 For Sale

32" Toshiba Large Screen TV

Rated best large picture tube in the industry

5-6 years old, perfect condition

external speaker outputs, multiple inputs

front input for games/cam

includes stand, 2 remotes, and all manuals.

$1300.00 new, $400.00 OBA

Tim or Joanne 866-1257

BRITTANY SOBIECK ACCEPTED TO NMU

    In what genuinely seems to be turning out to be a race by universities to acquire West De Pere High School Honor Student Brittany Sobieck, Northern Michigan University has put their bid in for the youth to attend their facility. While most colleges have been waiting for someone to go first and make an offer to the model student N.M.U. has indeed broken the ice with an acceptance letter and a $4,500.00 scholarship offer. Sobieck when asked about the offer suggested that it would be too early to talk about accepting any offer and will let the colleges and scholarship offers play out and then pick the best of all the offers.  The much sought after Sobieck has a better then 4.0 grade average and is considered a highly desired student for many colleges who have professors that are in need of higher education or find themselves falling behind in technological developments. Such a student would have a lot to offer in bringing the faculty up to speed. While Sobieck seems to be occupied with attaining the best academic offer possible the KAMR feels there are ulterior motives in her choice of higher education. With no official word on her current male companion it is our feeling that he has either been kicked to the curb or is about to be when Sobieck finalizes her choice for an Ivy League school. Sobieck who is known to go through men like Cher changes wardrobe during a performance, may indeed choose her educational

institution by the men available at the campus. The pile on the curb here at home may be too high to continue with a college in this area and may indeed require her to move several states away in order for her to have a fresh batch of men. Sobieck has begun her senior year at West De Pere and has a lot of time to make her decision.

    Next week is the Cranberry Fest Craft Show in Eagle River Wisconsin where the Kat and I as well as Trixie and Kevin will be bringing our wares to sell in the show. While several other family members are planning to attend the show and visit our booth I must caution everyone that night time in Eagle River this time of year lasts for six weeks and can be quite depressing. Many of the Eagle River natives resort to running extra copies on their copy machines for about an hour a day to simulate sunshine thereby fulfilling their natural light requirements and fighting depression. I must advise you that if you are at any time feeling depressed or suicidal during the weekend you should leave the area at once and return to your home, a plan I have relied on for years. 

    The date has been set for the Halloween party at Dick and Colleen's house. It will be held on Saturday, Oct. 25, 2003.  As usual there will be fun, food and refreshments for everyone to partake of and of course it will be bring your own bottle. Music will be provided and games and prizes as well, so put the finishing touches on that costume and come on down to Dick and Colleen's on Saturday the 25th. and see if you can win the best trophy costume. That's all the news that is news, see ya.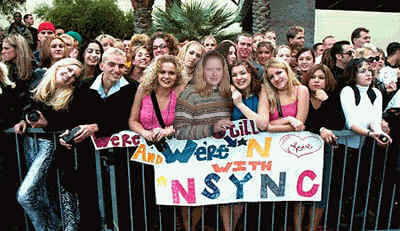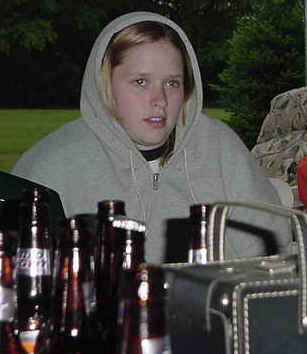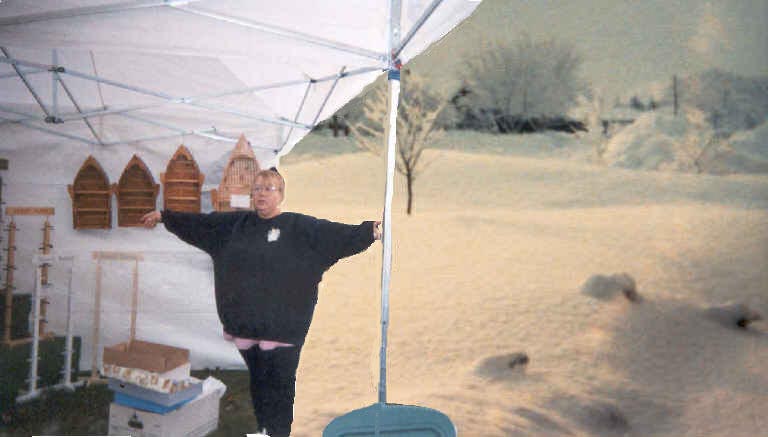 BRITTANY SEEN HERE WITH FRIENDS AT AN NSYNC CONCERT

BRITTANY SEEN HERE THE TYPICAL PARTY GIRL

KAT SEEN HERE AT THE CRANBERRY FEST BOOTH

THE GALA EVENT AT DICK AND COLLEENS TO BE HELD OCT. 25

CURLING IRONS AND BABIES DO NOT MIX

    In what can be termed as an unfortunate accident and perhaps somewhat careless on Stephanie's part, Bailey James Prevost was burnt in a bathroom accident Friday Oct. 3rd. Prevost who regularly uses a curling iron to force her hair into unnatural shapes inadvertently set the iron within reach of the child who watches her every move. The mother, preoccupied with her own beauty and looking in the mirror, was unable to see the child reach for the iron who unknowingly thought the iron was food and put it in his mouth. What happened next caused tremendous pain for bailey and a lot of anxiety for Stephanie. Stephanie not knowing exactly where the iron burnt him was unable to apply first aid to the area yet the child was inconsolable with the pain. When she saw the marks from the burn she of course applied first aid to the area and arranged to have a doctor visit through her Aunt Judy.  By this time the mother felt such guilt and remorse that she wept uncontrollably while driving to the appointed meeting place for the trip to Cranberry Fest. The meeting place was the Sobieck residence situated next to Poquette Field where everyone waited patiently for Stephanie to arrive. The poor girl felt so bad on the way to Eagle River that twice we had to stop for her to drown her sorrows in two different local establishments. At one stop we all took on food and many people were able to partake of their favorite spirits as well. Needless to say the poor girl would wail uncontrollably at a moments notice when someone would bring up Bailey or ask how he was. On Saturday when the sale started we all felt so bad for her that a number of us felt obligated to take her to the Tiny Tap in downtown Eagle River to help her forget her pain. It worked for her and in return for our good deed many of us felt no pain.  As a matter of fact Alissa Young was out of control for the last 3 hours we were there, and had to be herded out of the bar and carted to the door of the cottage. She was unable to consume her portion of the evening meal of Lasagna opting to eat only bread and crackers and saving her plate for breakfast in the morning.  While I realize this is an adult audience reading this report by and large, I hesitate to mention some of the things that came out of her mouth while she was under the influence. Some of the comments would be ho hum while others would make your eyes open wide and your eyebrows go up wondering if you really know this girl that well. Stephanie, unable to deal with the situation any more left early Sunday morning to be with her baby and deal with her personal guilt. Alissa, unable to face the crowd not knowing what secrets she might have revealed the night before left with her. Brittany who was the perfect chaperone to the adults and wanting to get home to do more home work and catch up on some text book reading took them both home to their awaiting families. The Craft Show progressed at it's usual pace until it was time to pack away our unsold items and head back to Green Bay when as usual my sister Faye came to drift through the remaining crafters and perhaps catch a bargain someone would offer before they pulled out. She did leave with a small bag of items that suited her needs. For me it's just another Cranberry Fest in the bag. That's all the news that is news, see ya.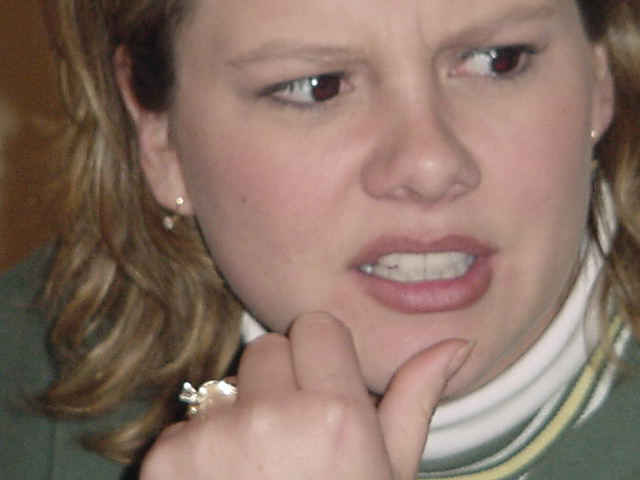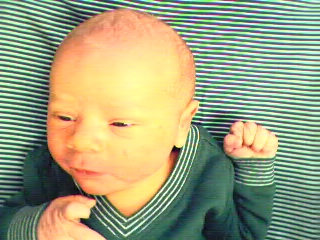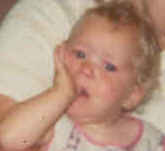 STEPHANIE LOOKING VERY CONCERNED ABOUT BAILEY

BAILEY WHEN TOLD HIS MOTHER ABANDONED HIM  IN FAVOR OF A GOOD PARTY UP NORTH