news from Oneida - news from Oneida - news from Oneida - news from Oneida




"AT THE KAT AND MICK REPORT WE DON'T MAKE THE NEWS, WE JUST REPORT IT"

Carpet Cleaning:
  Perry Peterson, First Choice Carpet LLC says "My company is the
CHOICE
that makes the difference". New this year is pressure washing. Do you have an oil spot in your garage that you would like to get rid of? Well, we can do that and more, give us a call at (920) 884-9963 or e-mail me at
perryp@greenbaynet.com
Perry is the son of Bob and Mary Phillips.


New Unsportsmanlike Comment

From: S. Lyle OConnor

I believe that in a back room of the White House stands a control console interfaced to powerful antennas.  It is sending an electronic beam, directly and exclusively at me.  24/7!  The purpose of said beam is to make me appear unattractive to members of the opposite sex, so as to insure that I will NOT reproduce again.

BRANDON PICKETT BUYS HOUSE

          fter searching for months for the right fit for his needs Brandon Pickett has finally found the compatible structure. The house is in Ashwaubenon on Lyndale Lane, not to be confused with Lyndale Drive in Appleton. Little is known about the house other then it is located in the projects of Ashwaubenon where many of the areas impoverished live. He will be moving the first of the month and plans to be situated by the end of that week. A house warming party is planned and according to Brandon everyone is invited, he will be putting on free Hamburgers and Bratwurst along with beer and wine from 3 PM until ???? on October 15. A map to his new home appears in the right hand side of this article to guide you on your way to 1408 Lyndale Lane. He would appreciate if you RSVP "The Kat" at 869-2368 or drop an e-mail to
katandmick@aol.com
.
CHERYL - CRYSTAL BLUE BANANAS TO VISIT

After months of planning Cheryl Purshock phoned to announce this week she and her daughter Crystal Blue Bananas along with her son Mossy Kade will be visiting this coming week of September into October. Crystal who usually can't be coaxed to leave her Fort Walton Beach luxury palace during hurricane season decided that with Hurricane Rita heading toward Texas she would be able to sneak away for a few days to Wisconsin and not miss any hurricane action that would head her way. Crystal Blue Bananas an avid hurricane watcher has been known in the past to seek a modest shelter and watch the hurricane go by from her meager vantage point. Kade, her son has visited Wisconsin only once before when he was a baby and remembers very little of the dairy state. Described by his Uncle Jeremy as having behavioral problems it is unknown how he will react to the rather large gathering of family located in the area without the aid of his Uncle to "whoop the tar out of him" as Jeremy puts it. Cheryl and her entourage are expected to stay at the residence of Kat and Mick.

TRIXE REJECTED FOR JOB

Trixie Sobieck had thought she had found the perfect job for herself as a tour director for the Green Bay Packers. Sobieck who loves giving tours thought she would be perfect to show tourists around the Green Bay Packer stadium. Everything went well including the pre hire interview and then they gave her a tour. She kept asking a lot of questions about the locker rooms and when the players would be in there and when she could be in there, "Could I be in the locker room when all the naked men are?" she asked. After abruptly being told no the tour continued and after a few minutes the HR director noticed he was talking to himself, he returned to the locker room to find Sobieck trying to sneak out with a jock strap from Brett Farve's locker. Being admonished from the HR director Sobieck left the stadium, head hanging and without the jock strap. As it turns out they expected that sort of thing and she was not hired because they needed to fulfill some minority requirements in their hiring program. A minority was eventually hired but failed to show up for the job.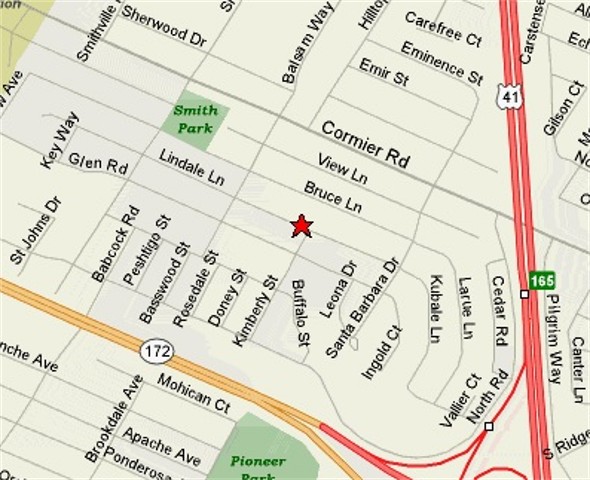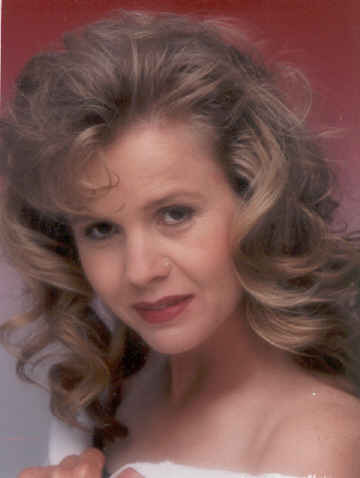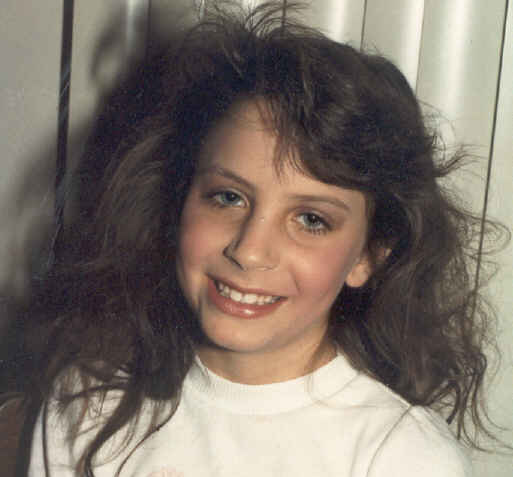 THE ONCE LOVELY CHERYL PURSHOCK

A ONCE YOUTHFUL CRYSTAL BLUE BANANAS BEFORE BECOMING A HAGGERED MOM

            ome would think it a miracle of medical science but it is only proper fitting says Crystal Blue Bananas, Purshocks daughter a professional clothes horse in the Fort Walton Beach area. Blue Bananas who manages a local clothing store advised her mother for some time she had been purchasing the wrong size bra. Purshock who decided her underwear had seen better days anyway agreed to let Blue Bananas fit her for a new bra.  Blue Bananas examined her mothers chest area and gathered the back fat and merged it to the bust area surprisingly the result a whopping size D cup.  Purshock who was surprised by the development said it took some time but at least now she can enjoy some large bazoombas.

RICK POQUETTE ADDS NEW MEMBER TO FAMILY

At 12:40 PM Saturday Rylee Paige Poquette was born to Rick and Bobbie making this their second child. Rylee who was actually due on Sunday (today) arrived one day early and weighed in at 6 lbs. 9oz. with a total length of 19 1/4 inches. Ryker who was uninspired by the birth seemed more concerned with hiding in the closet then in his baby sister. Dick and Colleen on the other hand couldn't be happier that they now have a second grand child they can spoil.

AXIS OF EVIL ALLIANCE IN QUESTION

Usually the Axis of evil with their pack mentality is successful in breaking up alliances between other people and groups. They have remained the shining example of unification to all other evil entities but recently the glare off of their shields is beginning to dull. This past week the three had attended the Octoberfest celebration in Appleton and got into a huge argument over parking. Jean Poquette Hansen had suggested they park in the ramp to which she had paid a dollar to get in, much to her dismay all the spaces had been taken, cries from the other two AOE members pleaded with JP Hansen to leave the ramp and park on a street, but Hansen refused to leave the ramp with out parking for she would lament the loss of her dollar with out any compensation. Trixie and Stephanie became enraged with Stephanie Prevost becoming just inches from resorting to violence. Prevost said "I just wanted to punch Jeanie. " Hansen oblivious to their feelings kept driving around in circles until she found a place.

SUE WENZEL SUSPICIOUS OF CHILDREN

The normally trusting Sue Wenzel has voiced concerns about certain children on the branch of her family tree. It seem's suspicious behavior on the part of Blackie Cornelius has led her to speak out. Only one week after the wedding of Blackie and Shannon Blackie purchased a chain saw and a shovel leaving Wenzel wondering just who is the beneficiary on his new wife's life insurance policy.

Another concern raised by Wenzel involves her son Julius (also known as "the bus" at recent Turkey Bowls) about a curious loss of weight. Cornelius who bulked up so as to compete better in football has lost a noticeable amount through exercise programs and controlling his diet however Wenzel believes he is going to far with the program commenting that he is getting to look "cadaverish". Wenzel a firm believer herself in exercise once walked 25 miles in one session and lost tens of pounds herself over the years, yet she is unable to approve the weight loss on her own children. That's all the news that is news, see ya.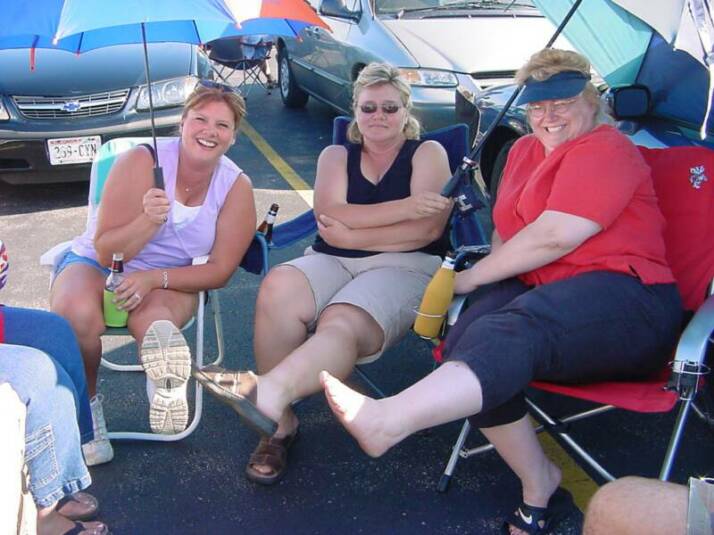 THE AXIS OF EVIL AS THEY PROUDLY DISPLAY THEIR KANKLES

CHERYL PURSHOCK INCREASES BUST SIZE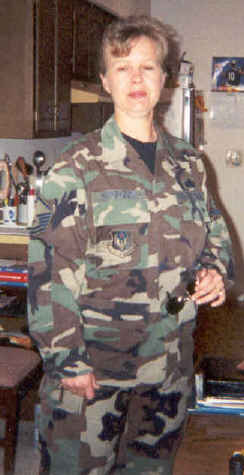 NOTE THE LACK OF AN ADEQUATE BUST LINE ON HER BDU'S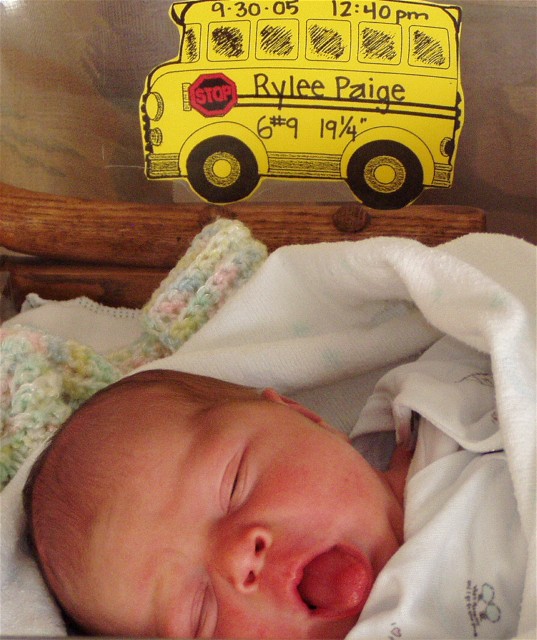 RYLEE POQUETTE WHO WAS BORN SATURDAY