PLEASE JOIN US FOR TURKEY BOWL V

PLACE: POQUETTE FIELD

DATE: THURSDAY NOVEMBER 25, 2004

TIME: 2PM

SEATING: BRING YOUR OWN

PREGAME STARTS AT 1:30 PM

OFFICIAL XPFL RULES

THIS IS FULL CONTACT FOOTBALL WITH NFL RULES WITH THESE EXCEPTIONS

THE 5 SECOND RULE - NO ONE CAN BLITZ THE QUARTER BACK UNTILL 5 SECONDS AFTER THE BALL IS SNAPPED.

NO FIELD GOALS - BECAUSE OF THE FACT THAT THERE ARE NO GOAL POSTS.

ONLY ONE FIRST DOWN IS ATTAINABLE - BECAUSE OF THE SHORT FIELD AND THE LIMITED AMOUNT OF PLAYERS THERE IS ONLY ONE FIRST DOWN AND THAT IS THE 25 YARD LINE, MID FIELD

ON SIDE KICKS ARE PROHIBITED.

DISPUTED PLAYS -

BECAUSE THERE IS NO TELEVISION INSTANT REPLAY, PLAYS IN DISPUTE WILL BE DECIDED BY MAGIC EIGHT BALL.

9 PLAYERS PER TEAM - TEAMS ARE LIMITED TO 9 PLAYERS BECAUSE OF THE SMALL FIELD. IF A TOTAL OF 18 PLAYERS ARE NOT AVAILABLE THEN PLAYERS MAY BE TRADED TO  THE OPOSING TEAM TO MAKE THE SIDES EVEN. SHOULD AN ODD NUMBER  OF PLAYERS OCCUR THEN 1 OR MORE PLAYERS MUST SIT OUT.

THE CLOCK - THE CLOCK WILL STOP ONLY FOR THESE CIRCUMSTANCES.

    CHANGE OF POSSESSION

    CHARGED TIME OUT (2 MIN.)

    OFFICIALS TIME OUT

    BALL OUT OF BOUNDS

    PENALTYS


          THE CHEERLEADERS

      CORNER

TEAMS ARE NOT LIMITED TO ANY NUMBER OF PLAYERS, IF MORE PEOPLE WANT TO PLAY THEY WILL BE ADDED TO THE ROSTER ON THAT DAY. THE XPFL RESERVES THE RIGHT TO TRADE OR MOVE PLAYERS AS IT SEES FIT.

   REFEREE             AND

  LINE JUDGE

EARL POQUETTE JR.

SAM POQUETTE

AARON MEEWSEN   

9      
GARY MEEWSEN

    15
ADAM MEEWSEN

    11
RICK POQUETTE             14

BRANDON PICKETT          4

PEGGY PICKETT               6

BOB VAN LANNEN             2

JASON DUE                       8

JEREMY BUBANNAS

  7
JESSIE PURSHOCK

  3
ASA



          12
KELLY WELZEL


  13




LOGAN SOBIECK           1

JUSTIN SOBIECK           13

SARAH POQUETTE        15

RICK JOHNSON              14

JULIUS CORNELIUS        5

J. D. BUNKER                  9

BEN HOCK                      11

JOE SIEHR                      10

STEVE PURSHOCK          12

BUNKY PICKETT               6

JOHN RUGGLES                3                

ABOUT THE OFFICIAL XPFL FIELD

LENGTH: 50 YARDS

WIDTH: 25 YARDS

GOAL POSTS: NONE

LIGHTS: NONE

PRESS BOX : 25 YARD LINE EITHER SIDE

KAT, JOANIE, AND JEANIE (THE QUEEN) SING THE NATIONAL ANTHEM

SCHOOL OF INTERCOMM ANNOUNCING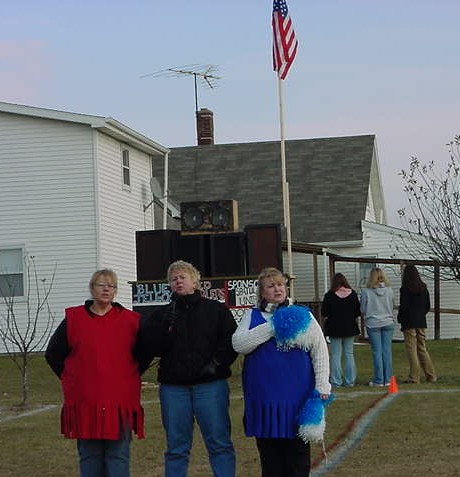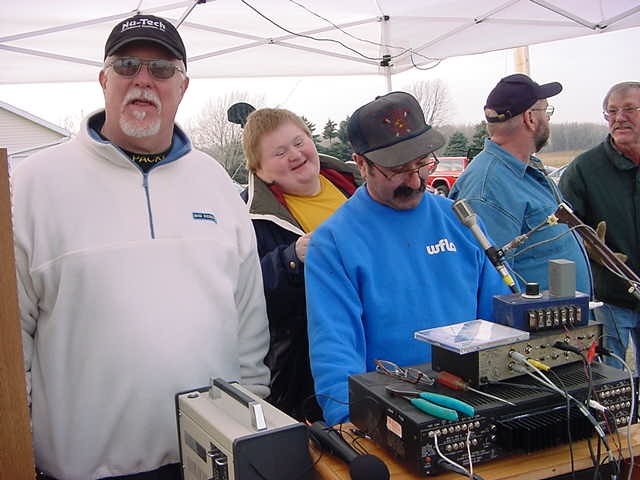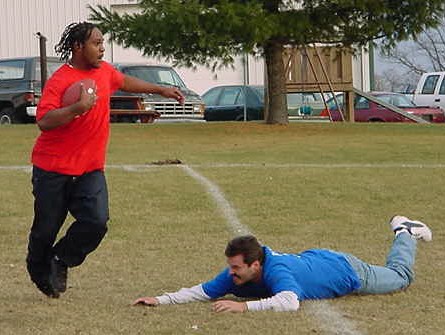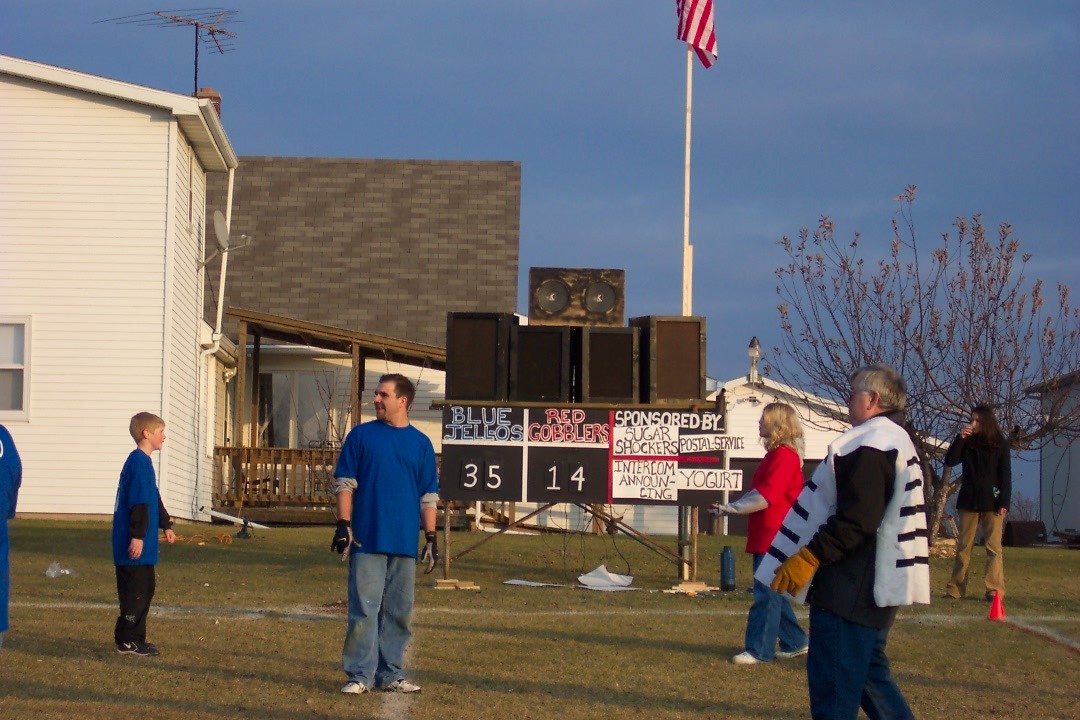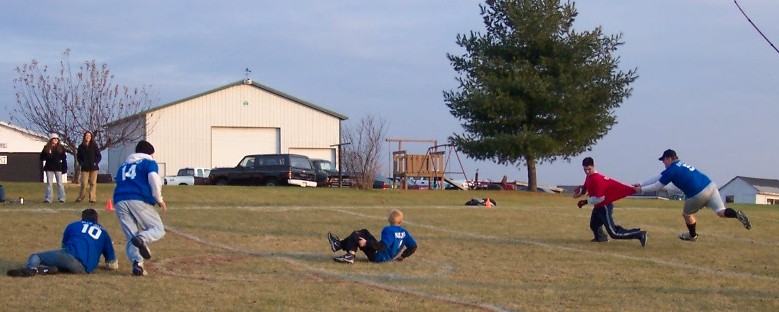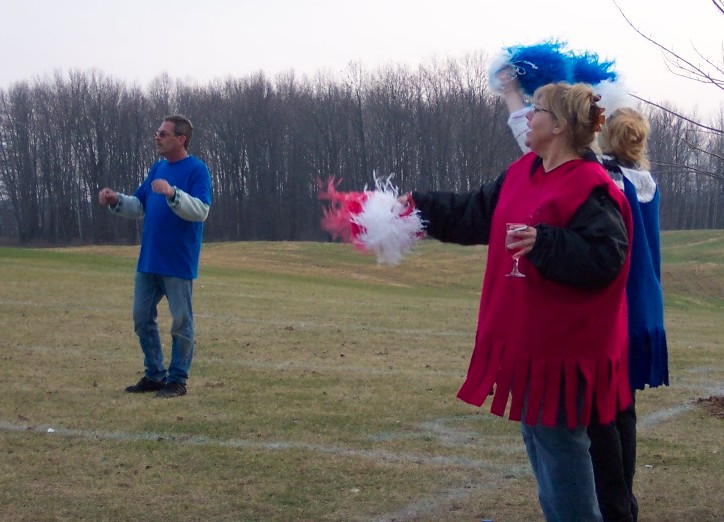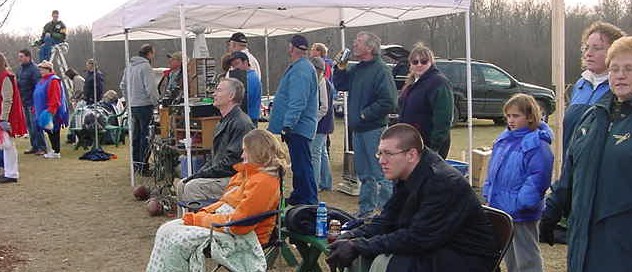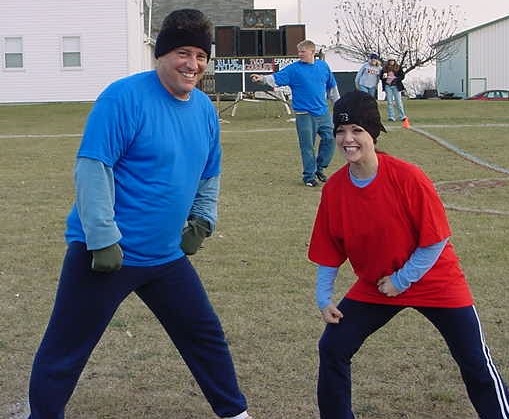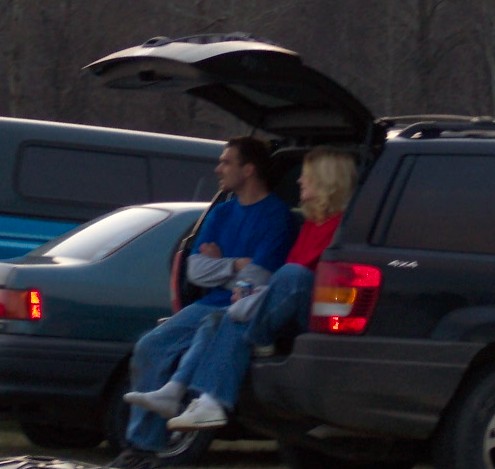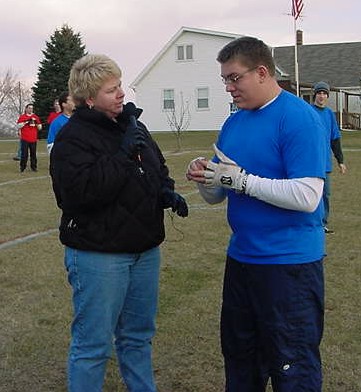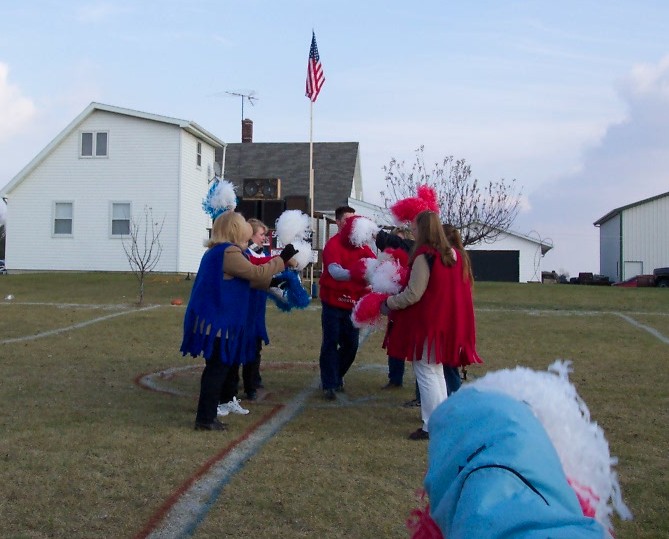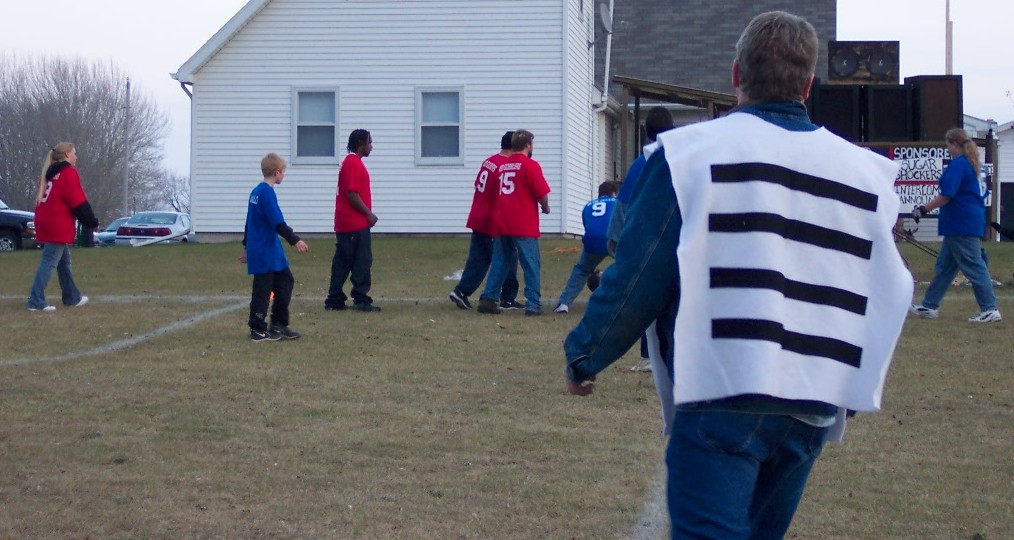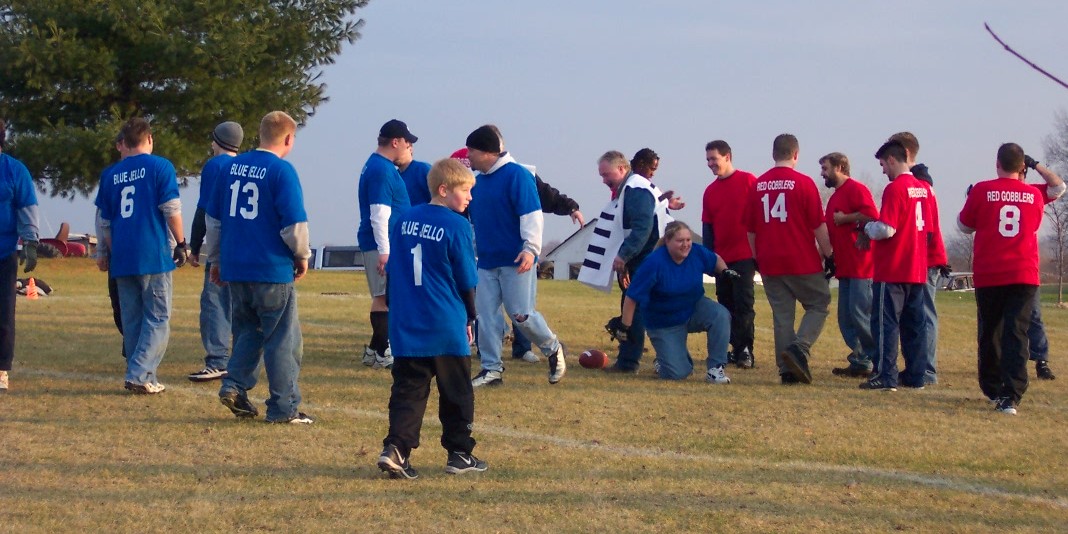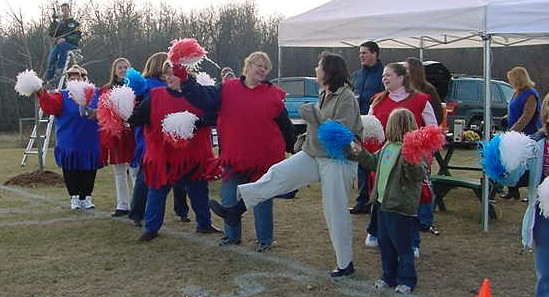 ON THE FIELD JOANIE CONDUCTS PRE-GAME INTERVIEWS

THE XPFL CHEERLEADERS WELCOME THE PLAYERS TO THE FIELD

FATHER PITTED AGAINST DAUGHTER

LEFT: STEVE PURSHOCK WITH DAUGHTER JESSE

ASA GETS A SECOND CHANCE WHEN JD MISSES THE TACKLE

INJURED PLAYERS WATCH FROM BEHIND THE SIDELINES

BLUE JELL-O'S DOMINATE THE GAME

OFFICIAL SAM POQUETTE WATCHES A PLAY AT THE SIDELINE

RED GOBBLER TEAM CAPTAIN BRANDON PICKETT FOOLISHLY TAUNTS BLUE JELL-O DEFENCE RESULTING IN A SACK

XPFL CHEERLEADERS DRINK UNCONTROLABLY AT THE SIDELINE

SARAH POQUETTE GETS UP SLOWLY AFTER BEING TACKLED FOR A SHORT GAIN

XPFL SEATING BEGINS TO FILL UP ABOUT AN HOUR BEFORE GAME TIME

ITS A BIG PLAY, THE FANS GO WILD!

XPFL ANNOUNCERS TIM LADE, MIKE PICKETT, AND DAVE POQUETTE GET STATS FED FROM JOHN KROHN AND STEVE POQUETTE

AN UNAUTHORIZED CHEERLEADER BREAKS OUT IN CHEERS WITH REGULAR XPFL CHEERLEADERS ONLY TO BE CARTED OFF LATER BY SECURITY  AND BEATEN NEAR UNCONCIOUSNESS


RULE CHANGES FOR 2004:

QUARTERBACK SAFE TIME, 3 seconds safe time allowed until the quarter back can be rushed. This has been reduced from 5 seconds used in previous years.

QUARTER BACK SNEAK, The Quarterback may run past the line of scrimmage only after the 3 seconds have expired.

NEW RULE, The quarter back has 10 seconds to get rid of the ball. Should the quarterback keep the ball more then 10 seconds he is down at the spot he was standing when the whistle was blowen.

PLAYER LIMITATIONS, Each team may have a maximum of 11 players on the field at any one time while there is a live play on the field. Any more then 11 will result in a penelty of 5 yards.  It is possible to play with less then 11 players if desired by the team captain. Team substitutions will be made by the coaches of each team.

COACHES, Each team may have a coach to be determined on game day.

GOOD LUCK PLAYERS AND COACHES FOR TURKEY BOWL V