news from oneida - news from oneida - news from oneida - news from oneida




"AT THE KAT AND MICK REPORT WE DON'T MAKE THE NEWS, WE JUST REPORT IT"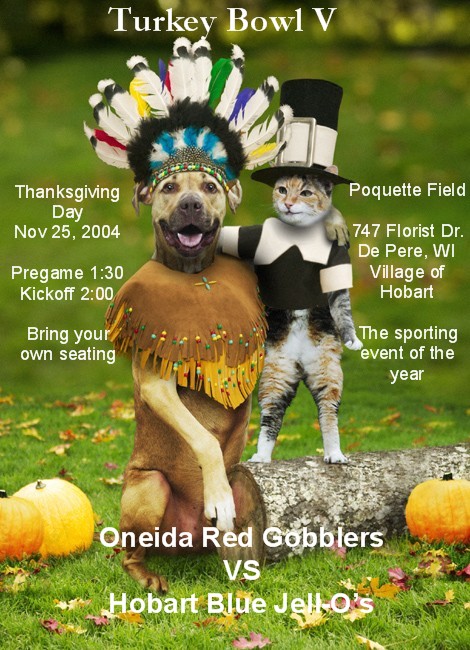 For Sale: 1 Extra Rock-Fest VIP Ticket

Thats right the hard to find Rock Fest VIP ticket is for sale right here. Going price is $400. That includes all your meals, and up front seating with the editor of
THE KAT AND MICK REPORT.
A reword in itself. For more information call Colleen at 869-1132 or Mike at 869-2368. You can also reach Colleen by e-mail
poquet@aol.com
or Mike at
katandmick@aol.com
To see who's performing this year
click here.
4 year old Japanese slot machine for sale.Excellent condition.

Comes with an owners, maintenance manual on CD, extra light bulbs, a stand,

and 5000 coins. These coins are slightly different in size from a quarter, making the machine legal.

It can be modified to accept quarters, however.

$200.00 or best offer

Contact Tim at 866-1257.


BATTLE ENDS FOR MARIE KROHN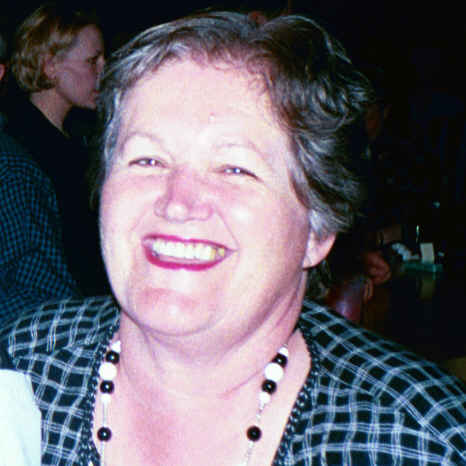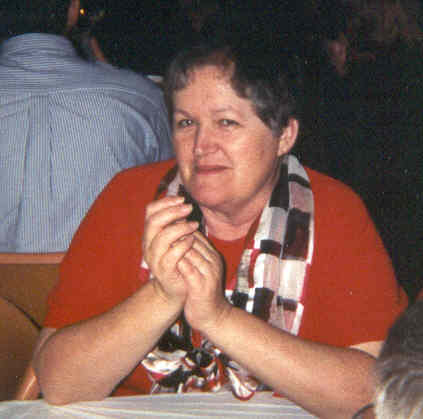 On Thursday evening April 6th Marie Krohn passed away at St. Vincent Hospital ending her fight to stay alive while in the clutches of the incurable cancer that coexisted in her body. There was a visitation at Proko-Wall Funeral Home Good Friday evening and the funeral ceremony was Saturday morning at Hope Lutheran Church in De Pere. Marie had touched so many lives in a positive way while she was alive and for herself asked nothing in return as was apparent at both the wake service and at the church as cars poured out of the parking lot and into the streets encircling the building in both cases. When inside a scan of the crowd would reveal that her admirers were young and old, rich and poor, the gifted and the needy. If there is an epitaph to Marie's life it would have to be a quality of hers that was spoken of over and over again, the one thread that ran from the day the obituary was published until her body was taken from the church for internment.  That would be her love of preparing food, no greater joy was hers then to prepare a lunch, a cookie, or treat that would bring a smile to someone's face. It was mentioned in the obituary and even the last line made a reference to her chocolate chip cookies. Cookies were baked and shared at the wake service by her daughter Holly just as Marie would have done it herself. Her famous recipe was printed on cards for anyone who wanted it, whether to prepare cookies or just to keep just as a memory of one of the most caring individuals they would ever know. Even the minister at the funeral reminisced about the times he would visit the Krohn family and Marie would prepare a meal for him despite his objections. Marie would never let anyone leave her house wanting for food. It was the same if you worked at any charitable event she managed, she always made sure that her crew was well fed and well taken care of and that they all went home happy. Just as a small child feels the loss when mother steps out of the door so shall we miss Marie.

   Bailey Prevost is becoming more animal then human as reported by the mother of the beast Stephanie Prevost. Bailey as you remember was born with a huge head which was apparently is filled mostly by a vacuum as the mother is finding out. He is becoming uncontrollable and continues to hurl himself into objects despite pleading from parents and relatives to cease and desist. It is a continuous path of self destruction that has no end in sight and may shorten the lives of some furniture pieces of modest value. Prevosts head while symmetrical in shape, as opposed to the football shaped head of the cartoon child Arnold is as much of a problem for him as the cartoon child. The oversized head causes him to become jammed in odd places and only violent thrashing about of his body will dislodge him. This of course has led to his hurling of his body into inanimate, immoveable objects causing great distress for the mother figure.

    There's a new baby in town! Rick Poquette and Bobby had their baby this morning at 5:18 AM. They have named it Ryker Gabriel, and he weighs in as a lightweight at 5lbs. 14oz. but he is 19 inches long so he will probably be a tall one. Grandparents Dick and Colleen are celebrating the birth by dressing up in traditional 17th century Victorian

    There have been new photos added of the Turkey Bowl. A whole separate page has been made up and there is a link at the bottom of the XPFL page to get to it or you can
click here
. A copy of the obituary for Marie Krohn can be seen by
clicking here
. That's all the news that is news, see ya.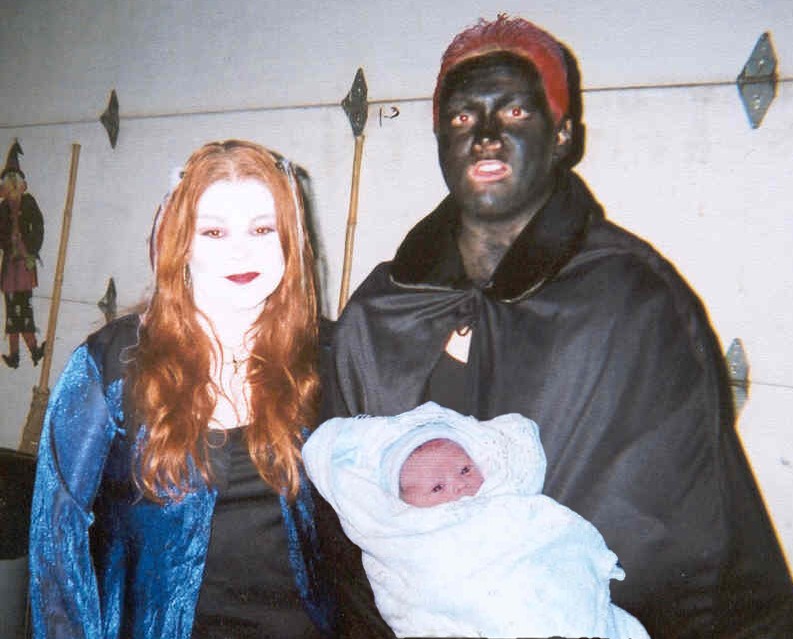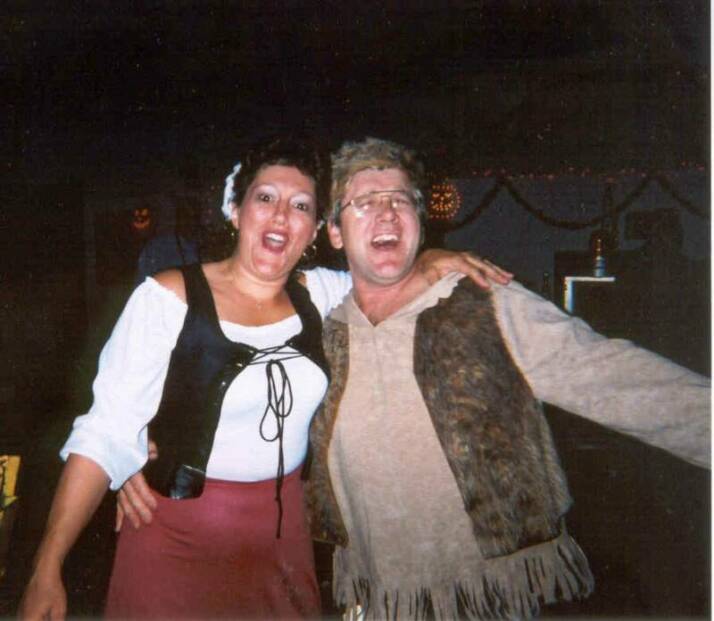 RICK AND BOBBY ANNOUNCE THE BIRTH OF THEIR NEW BABY

DICK PUTS ON HIS TRAPPING COSTUME WHILE COLLEEN PARADES AROUND IN HER BAR MAID GARB SINGING 17TH CENTURY FOLK SONGS TO CELEBRATE THE BIRTH OF THEIR FIRST GRAND CHILD

MARIE WILL BE SADLY MISSED BY ALL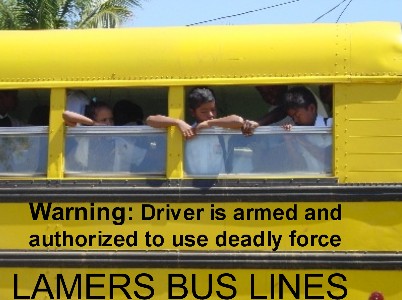 KAT RENDERED HELPLESS BY 5 YEAR OLD

    This past week has been an eye opener for the Kat when the tables were turned on her during a discipline situation on her school bus. What started out to be a routine discussion about rules quickly elevated to clever wrestling moves by a five year old child rendering the Kat helpless and unable to escape the moves put on her by the child. It is a well known fact that children who are challenged in one way are gifted in others, this boy had a natural heightened sense of wrestling. The Kat went to the rear of the bus to speak to the child who was out of control, as she sat next to him speaking the boy quickly reacted by putting the Kat into a head lock from which she could not escape. The boy nearly had her down on the floor in a sleeper hold when the Kat remembered her bus driver training and distracted the boy by asking him who's candy that was on the seat behind him. The boy relaxed his grip for a second when he thought of the creamy milk chocolate in his mouth and that was just enough time for the Kat to break free and run to the front of the bus, with tears streaming down her cheeks and hands pressing against the sides of her head while screaming "HELP MONSTER HELP".  Soon teachers, people walking by on the street, and two men who had been working under ground on the sewer heard the commotion and came to her rescue. Even a stray cat wandered on the scene, probably sensing one of its own kind in danger.  After recounting the experience the Kat has decided that she will not retreat to the back of the bus for any reason again with out her weapon. She is thankful of the legislation passed recently granting the privilege of pilots and school bus drivers to carry fire arms while at the controls. You can bet her gun will be in her shoulder harness at all times now when she's on the bus. 

    Danielle, and Elizabeth decided to visit their father Bob who was "training" at Hickam Air Force Base Oahu, Hawaii. As a good faith gesture they also decided to take Sandy along and the three of them spent a little time with Bob but also took a "whirlwind tour" of the island which included visiting the beaches, boogie boarding, snorkeling, The Polynesian Culture Center, Sea Life Park, The Dole Plantation, The Aloha Pickle Factory, and The Starkist Dolphin Cannery. While at the Dole Plantation they were offered free samples of pineapple holes which are sold in bags much the same as the donut holes we are so fond of. The group also attended a Luau, and was pretty tired out when they left the island; in fact Sandy says that she now needs a vacation after being with whinny kids for 10 days! Bob was expected to be home yesterday Saturday the 17th.

    There's a new article by S. Lyle OConnor in
Unsportsmanlike Comment
, and the
Birthday
page has not been changed due to no birthdays in April. If you have a birthday in April let us know and we will get it in. That's all the news the is news, see ya.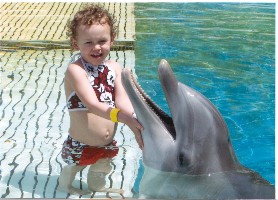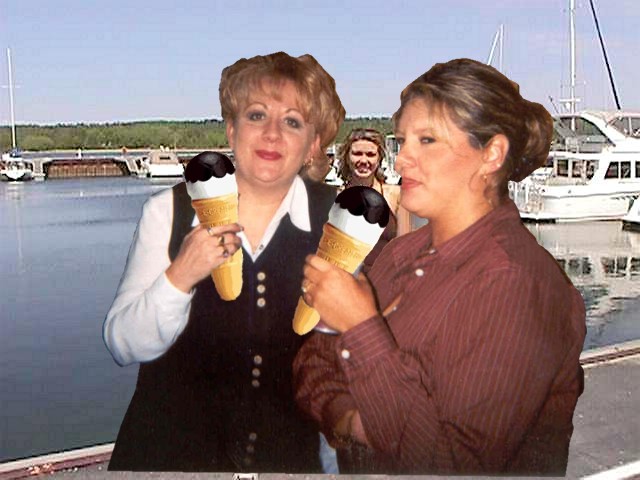 LAMERS NOW WITH A DISCLAIMER ON BUSSES

DANIELLE WITH A DOLPHIN AT SEA LIFE PARK

ELIZABETH PETS HER DOLPHIN AT SEA LIFE PARK

RAE AND STEPHANIE ENJOY THE SPRING WEATHER WITH AN ICE CREAM CONE AT THE YACHT CLUB