WANTED- Old Jeans

wanted- old pairs of jeans, any color, camoflauge, can have multiple holes or torn.  Wanted for free.

I will be cutting them up anyway!!  thanks please call me! I will come to pick up

Contact me, Shelly Sobieck at

920-865-2330 

or my cell phone

920-676-6304

World News Headlines

Click headline to read story

NEW   NEW   NEW   NEW   NEW

LADE HAS SUCCESS WITH AMTRAK

4 YEARS AGO IN THE NEWSLETTER

APRIL 11, 2004

BATTLE ENDS FOR MARIE KROHN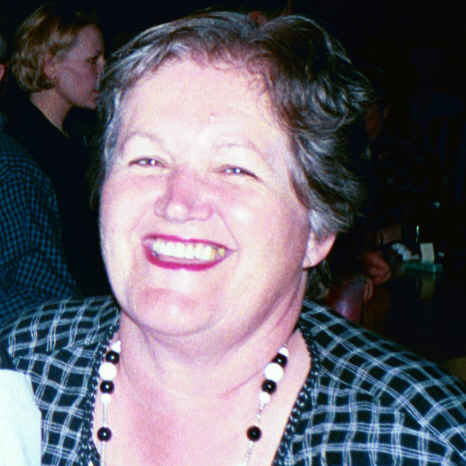 April 11, 2004

On Thursday evening April 6th Marie Krohn passed away at St. Vincent Hospital ending her fight to stay alive while in the clutches of the incurable cancer that coexisted in

her body. There was a visitation at Proko-Wall Funeral Home Good Friday evening and the funeral ceremony was Saturday morning at Hope Lutheran Church in De Pere. Marie had touched so many lives in a positive way while she was alive and for

                 im Lade has successfully returned from his one week trip to Los Angeles California this past week and is happy to report he is once again thrilled with the quality of service that Amtrak has provided.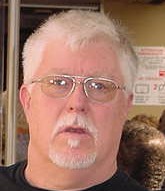 Lade who has now traveled more than 6,000 miles on the the rail road says: "I'll probably never fly again." Lade who has been pleased with the service

since he, his wife, her sister and her husband traveled to Seattle for a vacation in October 2005 now sees no need to rely on airlines for travel especially since  recently they have become more unreliable then ever.

Lade did lament that no more flying would mean that he would never leave the country again either. Tim Lade has expressed interest in  travel to New Zealand for some time and even hoped to move to the region before he felt the cold hands of death around his throat.

For now Lade is impressed with service so much on Amtrak so much he says that travel within the United States is good enough for him now.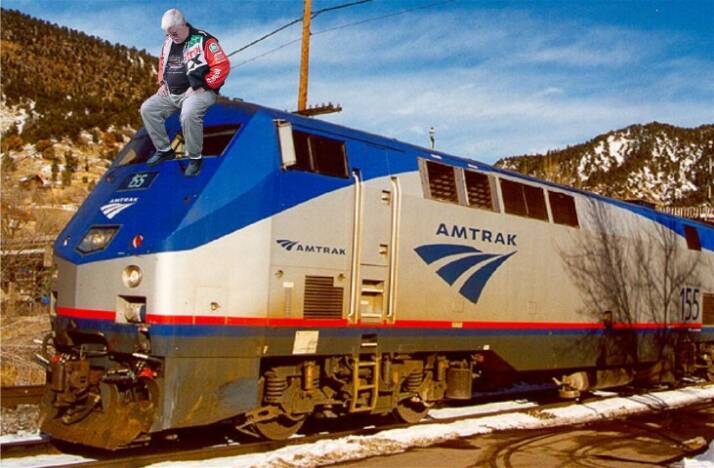 Tim Lade sits atop Amtrak Locomotive number 155 while workers load coal and water for the engine to complete the journey

Tim Lade, a foamer since the Seattle trip, sat on the train with other foamers and discussed the finer points of trains and Amtrak travel.

Lade traveled by himself on the trip and met up with his daughter Katie in Los Angeles who has been living near the City of Angels for the last two years. Since Lade had no companions aboard with him he saw no reason to book a cabin in first class. Lade did however miss the benefit of having access to a shower but said: "It just wouldn't be the same without Kat in there with me in the shower at 3 AM. " During the Seattle trip Tim and The Kat were caught leaving the shower together at 3 AM in first class.

That's all the news that is news, see ya.