World News Headlines

Click headline to read story

                im Lade decided to get a visit in with his daughters before school starts and he gets back into the drudgery of day to day driving. Lade 67, is a bus driver for Lamer's Bus Lines and drives two regular routes in East De Pere daily.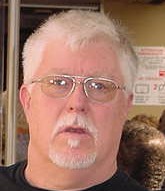 With the onset of the school year in just a couple of weeks he felt he should attempt to make a visit to his daughters which live on opposite coasts of the country while he has the opportunity. His first visit is to his daughter Abbie who lives in Pittsburgh Pennsylvania. Lade made the

610 mile trip in just under 11 hours with his Volkswagen humming all the way.

Lade brought along a passenger, Jeanie Mortinson his number 3 wife. Mortinson who also has a son living near by Pittsburgh used the opportunity to gain transportation to visit her offspring. Mortinson will be leaving with Lade on Monday to return to Green Bay.

While Tim was in Pittsburgh he was treated to the sights by his daughter and was very surprised by what he saw. On the first day out he saw the Carnegie Science Center, Omnimax Theater, and a submarine.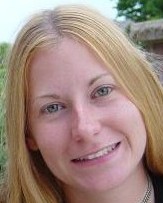 Lade was so impressed by the city he said in a facebook posting: "What a well kept secret this place is, diverse, historical, safe, clean, with bountiful activity and dining choices. The nicest people anywhere, I could live here."  Lade and his daughter even got matching tattoos "I heart Roger".

Lade is planning in November to visit daughter Katie who has an equal amount of fun planned while the elder Lade visits. Katie plans on treating Tim to drag races in Pomona and his all time favorite "The Pee Wee Herman Show" at The Small Theater in Hollywood. Although Katie insists that no wives former or present will accompany him to the left coast it is not out of the realm of possibility that a late deal could be struck with such a female companion. As a responsible newsman it is yet too early to declare that Lade will travel alone, or even his mode of transportation. If it's by train I may consider the trip myself.

SOBIECK REZEK PLAN HOUSE WARMING PARTY

Jeremy Rezek official owner of the home in Poland at 5171 Hwy. 29 has granted permission to Brittany Sobieck his future bride to organize and execute the task of inviting friends and family to an open house and house warming party. The couple which are to be married in October of 2010 found the aforementioned home in spring and completed the deal in May.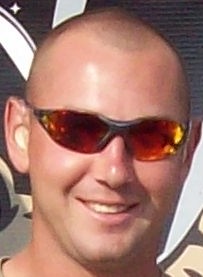 The party is to occur on Saturday September 19 and begins at 1 PM. Sobieck and Rezek are supplying the beer and soda as well as meat and buns. Brittany says people who are willing to bring a dish are welcome to do so and she would relish the variety that would produce. The ending time of the party is unclear with Sobieck preparing for the party to go all night if necessary. If you have any

AXIS OF EVIL VISITS THE FAIR

For the first time this summer the Axis of Evil has assembled to attend an event together. Trixie Sobieck, Jean Poquette Hansen, and Stephonia Prevost have spent little time together recently and with the lack of Chicken Nights recently this is the first opportunity the trio has had all summer to party together.

The Axis along with the Kat and myself attended the Brown County Fair and took in the show that comes with admission. Styx was playing and what a show they put on. The only complaint I heard was from Jean Poquette Hansen who admonished them for not playing Mr. Robotto. That song however is protected by Dennis DeYoung and cannot be sung by the band.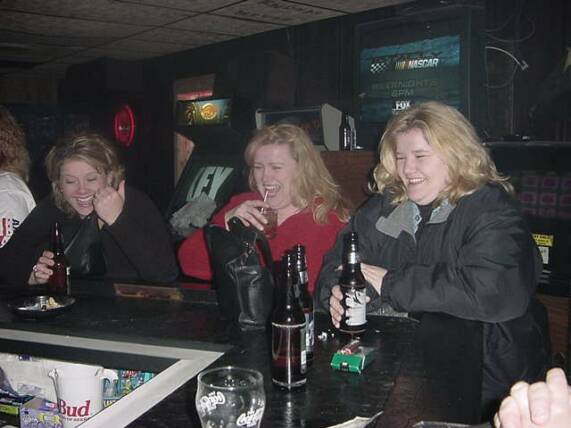 The Axis of Evil drinks at a local establishment

questions you can call Britt at 920-606-6931.

That's all the news that is news, see ya.