World News Headlines

Click headline to read story

DAVE POQUETTE VISITS GREEN BAY

                    ednesday May 27, 2009 Dave "Peter" Poquette made a stop with his Truck in Green Bay making it possible for friends and relatives able to break from their usual Wednesday evening plans to visit and converse with the Wisconsin to Tennessee transplant.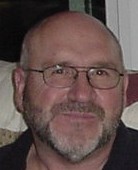 Poquette was able to park his truck at his brothers shop, a popular automotive repair facility located on West Mason St. owned by Richard Poquette. The location is also the home of another shop a popular engine rebuilding business owned by another brother

Earl Poquette Jr. Both brothers cohabit the building operating their own business' and share a common office.

Poquette arrived in town after 6 PM and visited for a short time with his brother Dick at his abode, the former Earl and Mary Poquette homestead now renovated. The writer and The Kat along with Dave, Cleen, and Dick and stepped out for a late dinner at The River's Bend Supper Club in Howard. 

After Dinner Poquette retired to his sleeper cab to settle in for the night so he could make a delivery to a Bear Creek pickle facility Thursday morning at 7 AM.

T-RAT TICKET SALES CLOSED

Tickets for the annual Timber Rattler game outing June 27 are now unavailable. Sales had to be completed this weekend so that a check can be sent to the T-Rat office to officially hold the tickets for our arrival.

Although we were poised at one point to break the record for sales a last minute 3 ticket cancellation dropped the total to 32 tickets. Brittany Sobieck ordered 2 last minute tickets bringing the total back to 34 for the final count.

In any case we will be back here to tell you what to bring the week before the game for tailgating. Have fun!

POQUETTE-HANSENS CONDITION UNKNOWN

As mentioned last week injuries suffered in an auto accident Jean Poquette-Hansen was involved in were deemed to be minor, however a spot on her lung showed up on an X-Ray and Hansen was told to have it checked out.

As of this date there has been no word as to what the spot could be or if it is a serious condition. Wednesday June 3rd. Poquette-Hansen will have a cat scan and more will be

known when those results are made public.

Five years ago in The Newsletter

May 30, 2004

JEAN POQUETTE HANSEN CHEMICALLY BURNED

Webster's Dictionary defines accident as; an unfortunate event resulting especially from carelessness or ignorance. Hansen claims her crotch was chemically burnt by accident.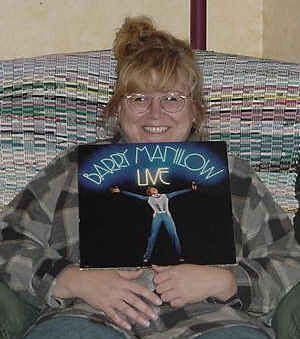 AARON MEEUWSEN TO RETURN HOME

Aaron Meeuwsen son of Mary and Dick Meeuwsen will return home on June 9th to live at the family home on Hallers Creek Rd in Suamico. Meeuwsen who is extremely ill at this time and is on dialysis is looking forward to meeting with and seeing friends and family members again.

Meeuwsen is planning to see everyone on Friday June 12th at Chicken Night which will be held at Sidelines bar and grill in Ashwaubenon. Chicken Night will be held at this location again at the request of Mary Meeuwsen who finds the location convenient for everyone attending.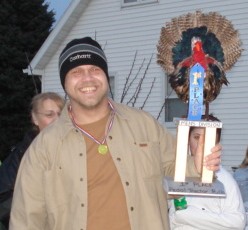 Meeuwsen has left his home in Pennsylvania and plans to live with his parents in the Green Bay area permanently.

That's all the news that is news, see ya.

Aaron Meeuwsen accepts 1st place trophy in pedal tractor pulls TB VI