World News Headlines

Click headline to read story

Must be 100% wool,

will use for sewing project. 

Don't throw away, reuse. 

Please call me and I will pick up. 

THANKS

Contact: Shelly Sobieck

            Or call me at 920-676-6304

                    lara Pickett was dismissive when the subject came up at the Rezek-Sobieck housewarming party on Saturday after someone mentioned that Stephonia Prevost suggested that she was pregnant. Prevost once reiterated that she had noticed signs that Pickett may be impregnated.


It was after Prevost's comment that Pickett became dismissive and attributed Prevost's observance as a backhanded way to comment on her physique. Pickett: "Stephanie thinks I'm getting fat, so she says I must be pregnant." Prevost who was not stunned by

the comment offered no other proof of her theory but insisted that her previous assessment was true citing her intuition in the matter could not be argued with.

Later when discussion was lost in the matter the writer asked Pickett to confirm the story about her put forth by Prevost was indeed false.

Some point to signs she is with child but the petite blonde is tight lipped about her condition.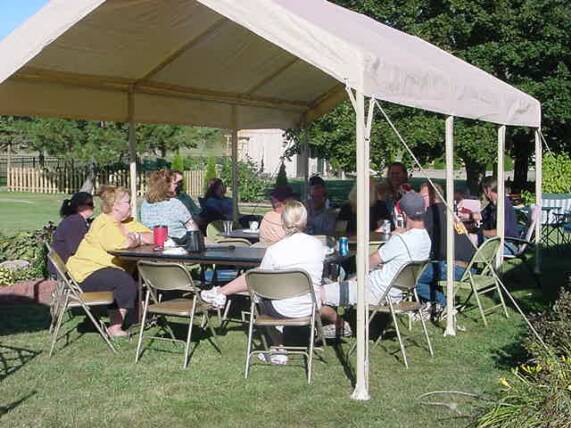 Friends and relatives populate the inside of a Sobieck tent at the Rezek-Sobieck housewarming party while Clara Pickett  turns her back to the camera.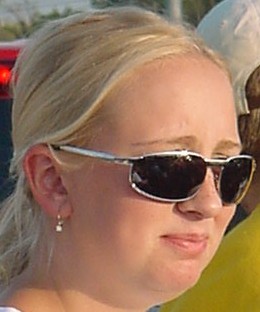 Pickett who looked stunned by the question was without words momentarily but the silence was broken by her husband Brandon who piped up that an interesting controversy had arisen, to which Clara said she would neither confirm or deny the pregnancy. With neither side of the controversy willing to offer

proof of a so called "bun in the oven" the matter remains at a stalemate.

REZEK-SOBIECK HOUSEWARMING PARTY

Brittany Sobieck and Jeremy Rezek celebrated their housewarming under two large tents erected for the occasion by Sobieck's father Kevin.

Cooking for the all day feed bag was nearly completed when The Kat and this writer arrived at the site of the party located at 5171 State Highway 29 in the town of Eaton (appropriately named if you saw the food table). Hamburgers, bratwurst, and hotdogs filled electric warming containers located up and down one whole side of the stall and a half garage. A host of cold salads, potato salad and fruit bowls rounded out the choices offered at the buffet style spread. With the popcorn popper in place sometime after most had eaten the machine was fired up and popcorn for everyone was available throughout the evening.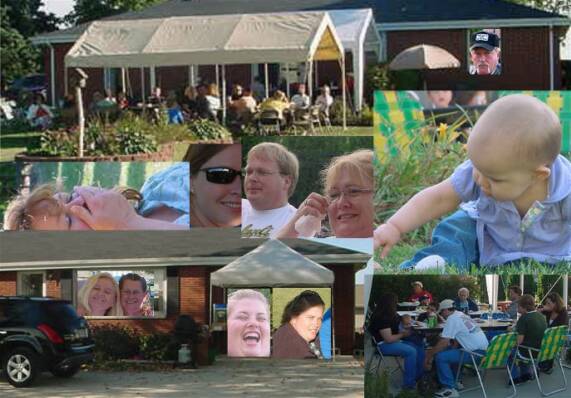 BRANDON PICKETT TO SELL HOUSE

Brandon Pickett has announced plans to sell his home located in Ashwaubenon and purchase a home in West De Pere. Pickett along with his wife of two years moved into the home located at 1408 Lindale Lane some 4 years ago.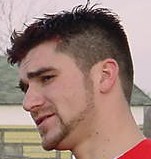 Since that time Pickett has remodeled the kitchen, redone the bath off of the master bedroom, and finished off the basement. He has also spruced up floors and fixtures throughout the entire structure. Last year a new garage door opener was

installed and considerable landscaping went on throughout his occupancy. 

Pickett is hoping to sell the property before closing a deal on another home to avoid having two mortgages to pay at once. The couple is favoring a West De Pere site for a home rather than moving closer to Green Bay.

That's all the news that is news, see ya.

The Rezek-Sobieck housewarming