US News Headlines

Click headline to read story

            oday 10/10/2010 at 10:10:10 AM David Michael Poquette will take a bride, Angela Marie Hovell and the two will live happily ever after.


Poquette, the son of Michael Poquette and Sherry insisted on having the wedding on the selected date and time because he is a numbers man and believes that repetitive numbers on an important day in your life is good luck. The

couple is to be married at the Sports Corner and will hold a celebration at that venue in the afternoon.

PAT POQUETTE LOSES MOTHER

Earl and Pat Poquette experienced a loss this past week when Pat's mother Elaine Forst passed away on Monday morning, Oct. 4, 2010, at Grancare Gardens with her husband and family by her side.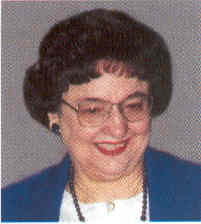 Elaine was a seamstress who enjoyed sewing for her family. Not only did she sew, she was an excellent knitter and crafter and would can, make jams. Elaine also was a girl scout leader, worked part-time for Mary Morgan, worked as a part-time bookkeeper at Fairmont Foods, and

helped the elderly write letters to their families.

Pat's two sisters Sandra,  and Terri, as well as her two brothers George Jr., and Don will now look after their father, George after 65 years of marriage to Elaine.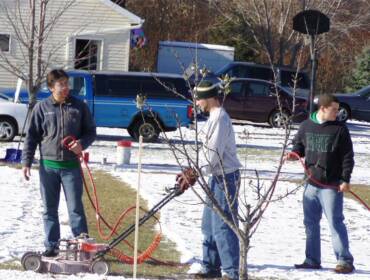 Line painting in progress on a particularly cold year at  Poquette Field

OCTOBER 23 SET AS CARVING DATE

Jean Poquette Hansen has formally chosen October 23rd as the official date for pumpkin carving at her plush Greenleaf residence. All children and dogs will be on hand to assist with the affair.

That's all the news that is news, see ya.

POQUETTE FIELD READY FOR TB-XI

Turkey Bowl Eleven will go on as scheduled on a fully prepared with the field cultivated and manacured by our own Cleen Poquette. Poquette says that she has fertilized and weeded the grass on the field and is ready for the game. She says that next year she is planning reseeding of the west sideline.

SARAH AND PHOENIX WELCOME ANN MARIE

Baby Ann Marie was born to Sarah Poquette and Phoenix Daniels late this past week and she is 7 lbs. and 19 inches long. It is unclear if the baby was born on Thursday eveing or early Friday Morning. Mother and daughter are doing fine.