KEEP UP WITH NEWS YOU CAN ALWAYS USE


US News Headlines

Click headline to read story

Search this site for anything

That's all the news that is news, see ya.

Ben and Marissa's baby, Eisenhower Allen (left) and Ashley and Mikes baby, William Michael(right)

Fang shows off  his dance to the crowd of over 6, 000 people

The News for Sunday August 16, 2015

HANSEN CHILDREN YIELD 2 BABIES DAYS APART

Register here for the Poquette Family Golf Outing Saturday August 22 at 2 PM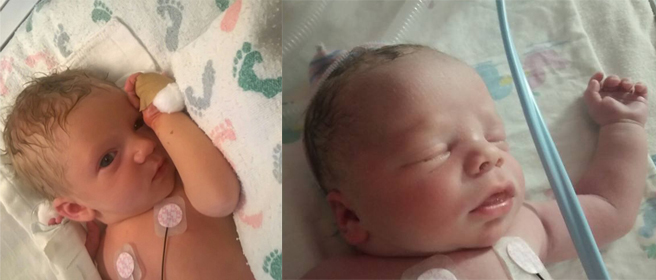 Photos courtesy of Jean Poquette-Seidl

hile it took months of cooking in the oven, the wait was well worth it according to the Hansen offspring who each took a turn at prolonging their blood lines with two beautiful boys. Both mothers are doing well and both babies are expected to be healthy and fit with the second born taking a few extra days to get his bearings before going home.

Everything began on Tuesday morning August 11 at 10 AM when Ben Hansen and his life partner identified only as Marissa welcomed their first child to the world. The couple had been trying for months to conceive but it finally happened and now they have reaped the benefits of their patience and prayers with the birth of their son Eisenhower 7.5 lbs. and 21 inches long. Ben has already proclaimed that the boy will be called Ike for short as many have already speculated on the facebook. Mother and son doing well and have come home today.

Even though Ashley Hansen was not due for another month she was not to be outdone by her brother Ben and his baby and began to go into labor on Thursday morning August 13. at 3 AM. thus making her delivery more breathtaking by doing it almost a month early. The baby, William was born premature at 4:15 AM and weighed 6 lbs. and is 19 inches long. He needed help breathing because of undeveloped lungs and is in isolation and will remain there for an undetermined amount of time until his lungs become strong enough to breath on their own. So far only Ashley has been the only one allowed to hold the child because of his delicate condition. Ashley who is expected to leave the hospital tomorrow will take her other two other small children back when she is strong enough. Jordyn, Mike and Ashley's oldest daughter has been helping with the two young ones but with Ashley in the hospital Grandma Jean had to take control and the two babies and Jordyn are all at her house.

Everything's not over yet with grandkids in that family yet as Jessie Poquette has announced that she is also on the nest. Poquette the oldest daughter of Jean Poquette-Seidl, will be giving birth for the first time and is taking in as much information as she can from her younger siblings who are making this baby stuff look like old hat.


BASE-A-BALL BEEN BERRY BERRY GOOD TO ME
Some complained about the heat but when everyone got in the stadium few had anything to say about the weather when the game got underway. The game couldn't have been any more exciting with the Rattlers just staying ahead of the South Bend Cubs Saturday Night until the final inning where the Rattlers closed it out by shutting down the Cubs who try as they may were unable to score. It was princess night at the park and a lot of kids and a few adults got their photos with princesses on the concourse. Elsa even sang between innings one time and many in the park sang along.

Fireworks completed the night and everyone was on their way, this was a perfect game with perfect weather for the 10 year anniversary of the Katandmick.com / Axis of Evil night at the ball park event.

Photos courtesy of  Judy Treml