KEEP UP WITH NEWS YOU CAN ALWAYS USE


US News Headlines

Click headline to read story

Search this site for anything

That's all the news that is news, see ya.

The News for Sunday September 6, 2015

PICKETT HOME NEARS COMPLEATION OF PAINTING

The Pickett living room after painting renovation


fter months of toil the Pickett household at N6421 County Road E in the Town of Oneida is near completion. The home which is at least 75 years of age has now had every room in the structure renovated at least once since the Kat and Mick team moved in some 40 years ago. Chosen because of it's stunning view of the television broadcast towers on Scrays Hill the home and it's location still does not disappoint those who come to visit and see the towers from 16 miles away as the crow fly's.

The project began with the painting of the kitchen cabinets and then migrated to the breezeway where the walls and ceiling got new paint, then finally the living room was next where ceiling plaster was touched up and painted, the walls got a new coat of paint and the once grand stairway shinning with polyurethane now is sporting a coat of white paint except for the treads and Newell post which remained covered with polyurethane. A new coat of poly is scheduled to be applied before the project is finished. Other amenities include a new light fixture over the dining room table, new curtains, and new baseboards through out the house. All doors and trim were painted white, matching the ceilings and the cornices in the sun room.

Recently Alex Pickett, the youngest son visited and remarked that he couldn't tell the difference from the old paint, and this angered "The Kat" because she had a great deal of time in planning and picking out the colors. Alex did say later that after he looked harder he could tell the difference. No one else remarked about the color change who visited.

A new stove and refrigerator were delivered almost two weeks ago but the stove had to be sent back due to a large dent in the side of the appliance while the refrigerator arrived in perfect condition and is serving it's owners well. A new stove is expected to arrive within the next three weeks. No other new appliances are expected to be ordered this year.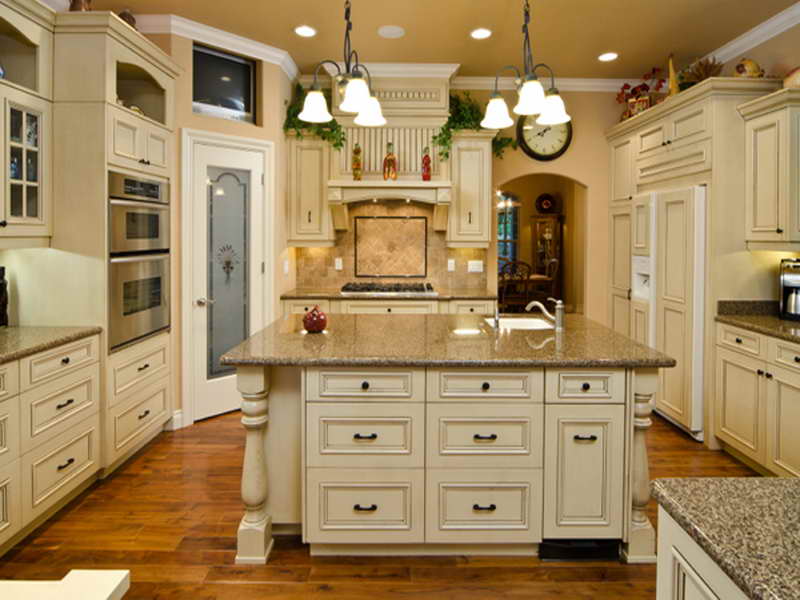 Kitchen cabinets with new paint