Brittany Rezek bares a little shoulder as the group poses on the beach during their Florida trip

KEEP UP WITH NEWS YOU CAN ALWAYS USE


US News Headlines

Click headline to read story

Search this site for anything

That's all the news that is news, see ya.

The News for Sunday April 3, 2016

SOBIECKS, SHILLING REZEK, PREVOSTS RETURN

Proudly Reporting For 15 Years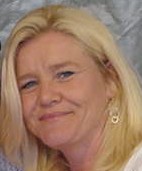 The apartment house on the corner of Dousman and Ashland Ave. with a view of the carriage house in back

s children were standing in line here at the offices of the KAMR those pictured above were just getting started on their vacation in beautiful Destin Florida. Stephonia Prevost got the idea some time ago to rent a beach house for a week in Florida and she invited her besties to go along with her and keep her company in the Florida sun.

The group left for the sunshine state on Good Friday and made it as far as Nashville by nightfall. They camped out in a hotel for the night and began the journey the next morning again. It was unclear exactly just when they arrived but a call on Easterday morning informed us that the group had found a church that served drinks at their Easterday service. Eileen "Trixie" Poquette-Sobieck named it "The church of the worthless miracle", but it probably was going by a different name. The group partied all week long and began their trek home on Friday. It is believed they arrived home sometime Sunday. 

PICKETT HAS PENDING OFFER ON APPARTMENT BUILDING

While the property on the corner of Dousman and Ashland Ave. has not been for sale too long it has been on the market a while. Now according to Brandon Pickett the property has a pending offer on it that really looks good. The property boasts of 6 apartments in the main building and one modest two bedroom living space in the rear with what was once the carriage house for the original owners of the property. The carriage house was remodeled and turned into the living space some time ago.

The writers of this publication toured the property some time ago and considered the options however the less than spacious carriage house that would be our quarters and the 300K price tag were enough to make us ditch the offer. We are considering other property at this time.