Punxsutawney Phil found dead of what is believed to be a self inflicted gunshot wound

KEEP UP WITH NEWS YOU CAN ALWAYS USE


US News Headlines

Click headline to read story

Search this site for anything

That's all the news that is news, see ya.

The News for Sunday April 10, 2016

LATE WINTER STORM BLAMED FOR DEATH OF PUNXSUTAWNEY PHIL

Proudly Reporting For 15 Years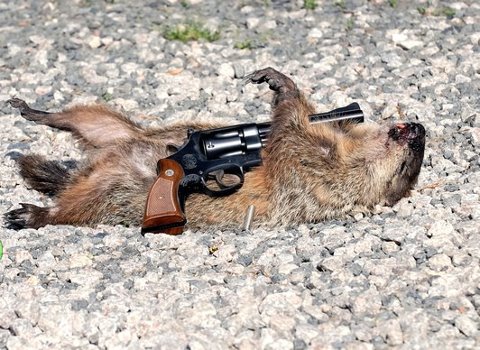 ragedy has struck the nation once again as Facebook reported that Punxsutawney Phil the lovable weather predicting ground hog that everyone loves was found dead this morning of an apparent self inflicted gun shot wound. It is widely believed that the animal took his own life after being extremely distraught over his obvious false prediction of an early spring.

The Police are still investigating the death and are treating the crime scene as a possible homicide, but a gun was found in the possession of Phil and powder burns on the animals claw would suggest that the beast recently fired a gun. Murder has not been ruled out due to the enormous number of people with motive to harm Phil. Phil was apparently distraught over the late winter storm that gripped the Midwest at the beginning of the weekend. Ironically the same storm that was responsible for Phil's sad demeanor also delayed rescue and emergency personnel from reaching the scene of the shooting as the weather system moved eastward.

Punxsutawney Phil will. be remembered as a sad little groundhog who was mostly right about the springtime weather but took the news badly when he was wrong. Television meteorologists Al Roker and Milliard Scot are expected to attend the funeral, of which details are pending.

Investigators are reaching out to anyone with information in the shooting and more importantly answers as to why the rodent reported an early spring when he obviously knew otherwise. Theory's range from extortion to pressure from global warming activists as to why the varmint predicted what he did. As to Phil's successor it is not known just who or what will step in to fill the rodents claws.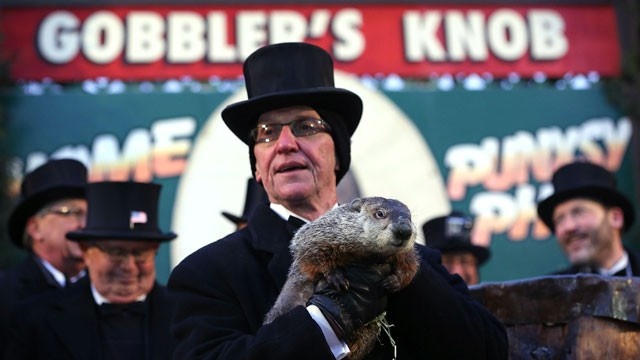 The groundhog Punxsutawney Phil in happier times