KEEP UP WITH NEWS YOU CAN ALWAYS USE


US News Headlines

Click headline to read story

Search this site for anything

That's all the news that is news, see ya.

The News for Sunday August 7, 2016


PICKETT QUITS JOB STARTS ANOTHER
Proudly Reporting For 15 Years

Read S. Lyle OConner's new edition to Idiotocity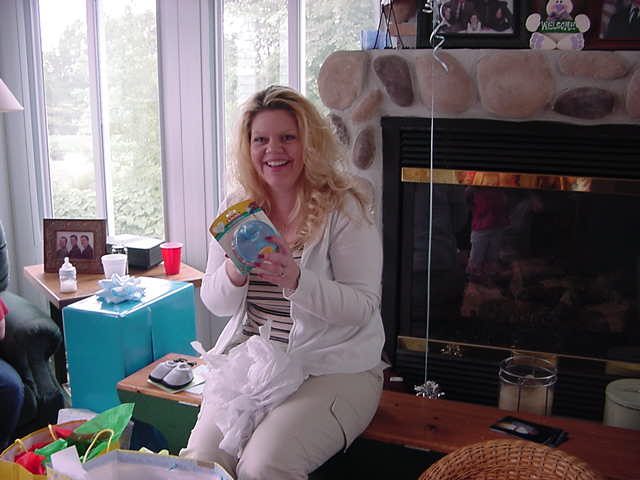 Peggy Pickett accepts a gift while attending a baby shower for her last born son Max

eggy Pickett has quit her job at Green Bay Metro in order to spend more time with family. Pickett will start a new job later this week in order to earn money for the family, but the new job will have weekends off and there are no nights to work, ever. Pickett never had really liked the job and has been looking for other work for some time.

Pickett is slated to start at a company later this week called Earthlink, a telephone company that handles long distance service for land line customers of local phone companies. Pickett had worked for the company previously as a customer service agent and has accepted a position now working in billing.

Pickett had been employed by Green Bay Metro as a bus operator for the past 15 months. She had completed her one year probationary period and a short time ago was able to vacate the "extra board" and have her own daily route. She drove the downtown bus known as the 13 or "River Run" from 1:00 PM to 9:30 PM. She was given the choice of the route because of someone else leaving Metro and would most likely not been able to keep the run and would have forced to choose a less popular route.

GOLF OUTING TO BE ONE OF LAST TWO WEEKS IN AUGUST

The PFGO will be one of the last two weeks of August according to voting conducted on this website. The race is even with 50% of the vote for August 20 and 50% for August 27. These results will be passed on to the PFGO scheduler Alex Pickett who will see which weekend is easier to book, then he will be given the final say on which weekend it is. No one has stepped forward this year to host a party as of yet so it is not known if there will be an after party. The final date selected and other details will be posted here along with the sign up form to register for the outing. Teams again are optional, the game is best ball.