KEEP UP WITH NEWS YOU CAN ALWAYS USE


US News Headlines

Click headline to read story

Search this site for anything

That's all the news that is news, see ya.

The News for Sunday July 24, 2016

AXIS OF EVIL FAILS TO ATTEND  T-RAT OUTING

Proudly Reporting For 15 Years

Read S. Lyle OConner's new edition to Idiotocity

The Axis of Evil at Rick and Bobbie's wedding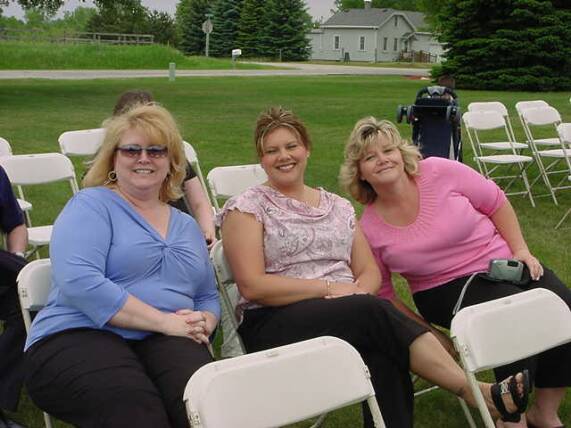 or 27 years the Axis of Evil and the Kat and Mick Report have sponsored the annual Wisconsin Timber Rattler Outing every July. This year however will be the last as we close the book on yet another ritual which has gone out of style. Ticket sales which remained flat during the entire sales period only broke the minimum sales requirement for a group discount the last week of eligibility before the game.

The outing was largely saved by Judy Treml who vowed to purchase any tickets needed to get the group status, and who rounded up a gaggle of teens to attend the game boosting tickets sales to the required number only days before the deadline. It was thought that one ticket would be wasted but such was not the case when Lance Pickett grabbed the remaining seat on game day. Treml who assured me that she would purchase the necessary tickets never had to purchase a ticket she didn't have to use.

Max Pickett also attended his first Rattler game and also was able to convince his grandma that he needed a T-Rat hat as well. Pickett was proud to wear the hat as he wore it the next day to the Blackstone restaurant as well. Max and Cole both acquired new hats at the game.

People have many other things to attend in the summer and attending America's pastime seems to be one too many summertime events to ask people to set time aside for. Not only is time precious but many of the female attendees have complained of the heat in the past since the ball park is not air conditioned, so besides being bored by baseball they have to suffer through the heat as well.  Saturdays game, which was a victory for the Rattlers 9 to 8 against the Lake County Captains will mark the end of Timber Rattlers Outings sponsored by the KAMR and Axis of Evil.

GOLF OUTING VOTING TO CLOSE NEXT WEEK

Next week will mark the end of July and it is time to set the date for the PFGO (Poquette Family Golf Outing). With one week of voting left the date of August 20 seems to be the favored date by everyone with 67% of the vote. The next closest choice is August 27 with 33% of the vote, so if nothing changes before next Sunday it will be August 20.