US News Headlines

Click headline to read story

Search this site for anything

The Kat and Mick Report and Axis of Evil Present

Wisconsin Timber Rattlers vs The Peoria Chiefs

Saturday August 18, 2012 - Game 6:30 PM, Tailgating 4 PM to Game

Fireworks after the game

Tickets $9.00 each, box seats section 111, rows F through I

Ticket Sales now closed.

To see who's going to the game, click here.
GOLF OUTING ATTENDANCE DROPS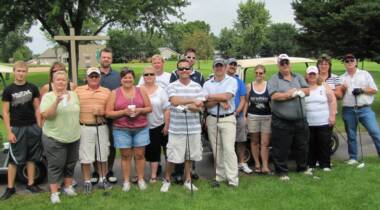 ince August of 2010 The Poquette Family has held it's annual golf outing in August. Attendance has dropped ever since it's inception.

Those attending this years golf outing were considered core members of the golfing community, while those not in attendance are Johnny come lately golfers and are willing to abandon the tradition in favor of almost any other event.  Michael J. "Bunky" Pickett and his wife Peggy Sue planned to attend but due to a scheduling conflict involving the transport of a child over state lines were forced to cancel at the last minute.

The original "Prevost Open" golf outing held August 2010 on the Royal Scot in New Franken boasted an attendance of 22 golfers and 6 teams however last years turnout saw attendance waning with a total of only 18 golfers but many more attending the post golfer party at the Prevost Mansion. This years abandonment of the Prevost Open on the Royal Scot found organizers scrambling to find a suitable replacement golf course willing to put up with the antics of the Poquette Family and their guests. Luckily The Highland Ridge Golf Club in rural De Pere was able to squeeze in the group and it's now odd collection of participants.

Golfing went off as usual with this years small guest list 14 golfers and 3.5 teams. All were due to be at the course for a 1 PM start. Team 1, PECD began on time however the Sobieck's were only arriving in

Original golf outing with 22 guests and 6 teams

their team with no satisfaction. After finding a suitable spot to transmit a call with cell devices using flea power, a call was successfully completed to Jean Poquette-Seidl (former queen of chicken night) and the new location was punched into the Sobieck's computer whereby they arrived 20 minutes later. Jean Poquette-Seidl who pledged she would have a drink for every ball she hit that was not the "best ball" found herself to be inebriated by the third hole.

Teams completed the golfing by 4PM and were invited to the upscale Richard Poquette home in prestigious Hobart for a post golf party consisting of grilled brats courtesy of of Cleen and Dick and hamburgers along with a collection of side dishes provided by those attending. Guests consumed their food in the house and then went outside on the picnic table to converse and hash over the day's golf games while watching the antics of the Poquette grandchildren on their motorized cars. Rick and Bobbie who did not golf because of their busy work schedules stopped by with their children in tow to visit after completing a day of work.

That's all the news that is news, see ya.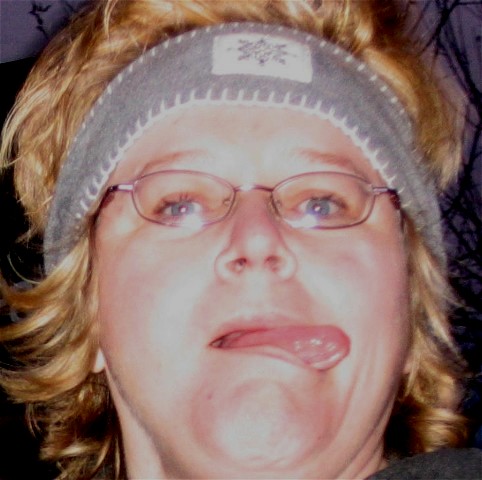 the parking lot as the first ball was struck. Apparently a misunderstanding was made by Eileen "Trixie" sobieck regarding the new location of the golf outing and the pair found themsselves at Mystery Hillls Golf Course looking for the other members of