US News Headlines

Click headline to read story

SOBIECKS HOST NYE GAME PARTY

Search this site for anything

Kardashian 72 days

Seidl - Hansen marriage

Family calendars available

$15 each

Contact me at:

or dial 920-869-2368

Guests play a board game, eat, drink, and get to meet Justin's new friend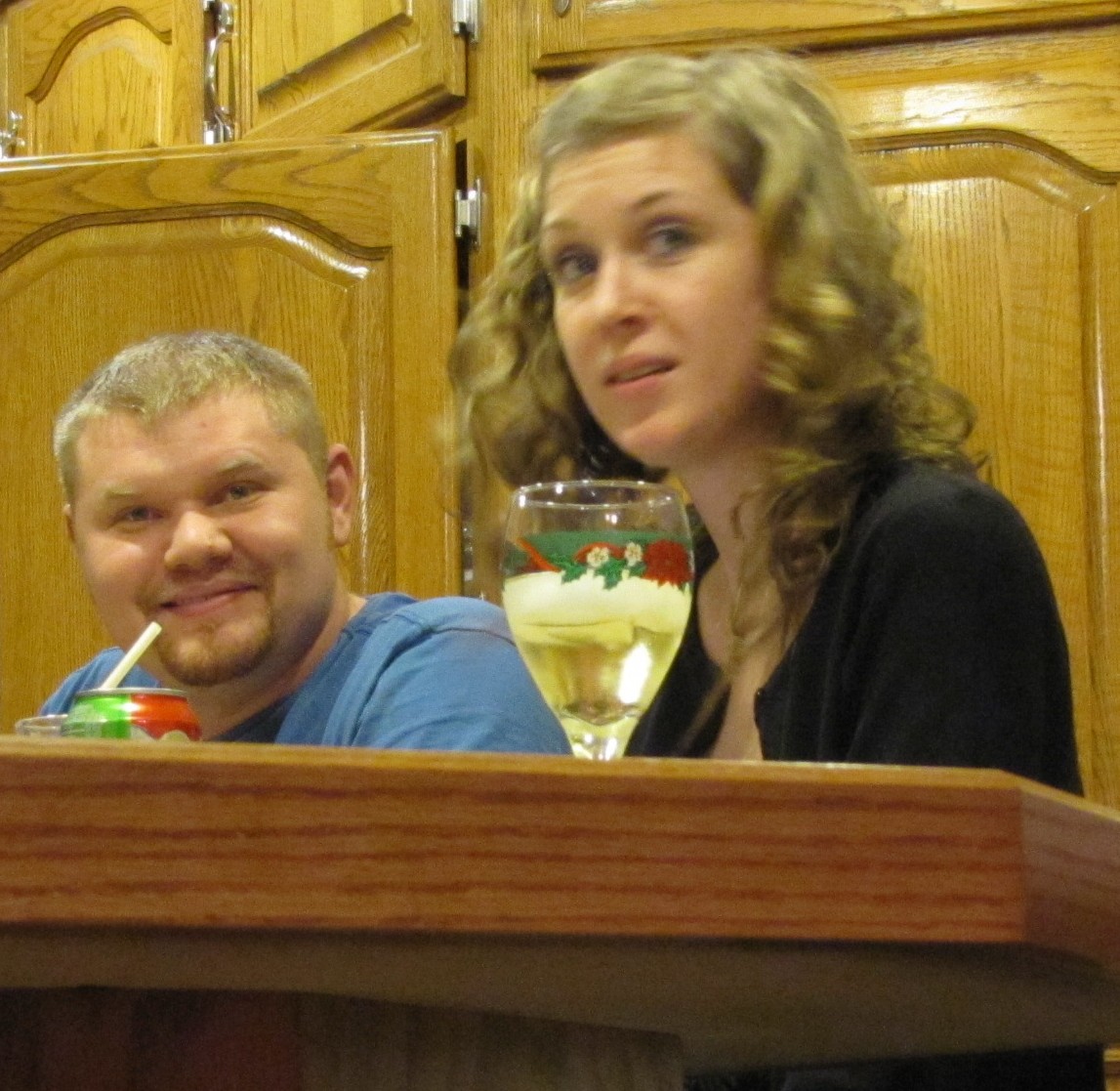 rganized by Jean Poquette-Seidl and attended by a few close friends and relatives, the New Years Eve party held at Kevin and Trixie Sobieck's home on December 31 held few surprises for attendees.

Hastily organized the day before the party, Jean Poquette-Seidl asked select people to commit to attending the New Years Eve get together at the Sobieck's modest Hobart home on Florist Drive.

Justin Sobieck and Nichole Dillon sample drinks before the games begin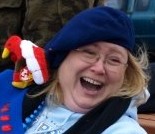 Refusing the invitation to the gala event even if one had a good excuse was not accepted by Poquette-Seidl and would cause her to dig in and badger the prospected attendee even more. The day before she extended the invitation I had become

violently ill due to an obvious poisoning attempt by the Kat, however such a near death experience was not grounds for refusal to attend the New Years gathering according to Poquette-Seidl. She wanted to see exclusive coverage of the event because she knew that Justin Sobieck would be bringing his new girl to the affair and thought I would be just the one to ask the probing questions.

The evening began with Trixie serving chicken pizza with a drink of your choice but with a still unsettled stomach and something as vile as pizza with chicken on it I was not about to put anything in my gullet that it might reject with out warning.

After dinner Jean Poquette-Seidl broke out the games and we began playing "Would you rather?" A game where an uncomfortable question is read off of a card by the person who is up and the rest of those playing are supposed to guess what the reader is going to answer. The answer from the players is a consensus of the people leading to one common answer by all.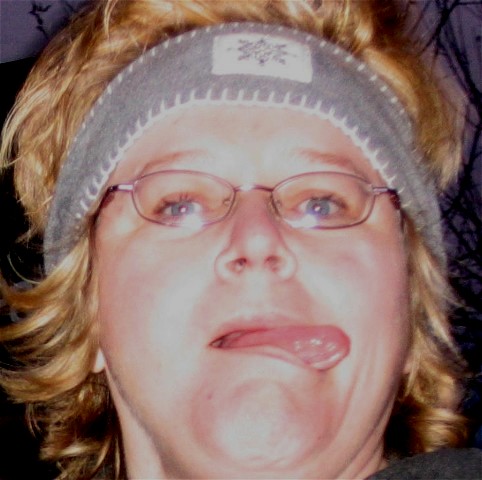 Later players such as Trixie became involved in reverse psychology and tried to guess the opposite of the players answer thinking that was the only way to win. Later she decided that reverse psychology of the reverse psychology was the only way to win.

Perhaps the best part of the evening was where we got to meet Justin Sobieck's new girl friend Nichole Dillon. A direct descendent of the famous U.S. Marshall from Dodge City, Dillon doesn't sit still for any bull and is quick to come to the aid of Justin should any body start to be mean to the 32 year old mill worker. Afraid of having her image captured by any camera device she is always vigilant for someone taking her photograph and hides her face from the lens. It was only with trickery that I was able to attain the few photos I have of her.

Sipping water all night and noticeably refraining from alcohol intake was Brittany Rezek who seated herself in a remote corner of the kitchen. I had to ask myself why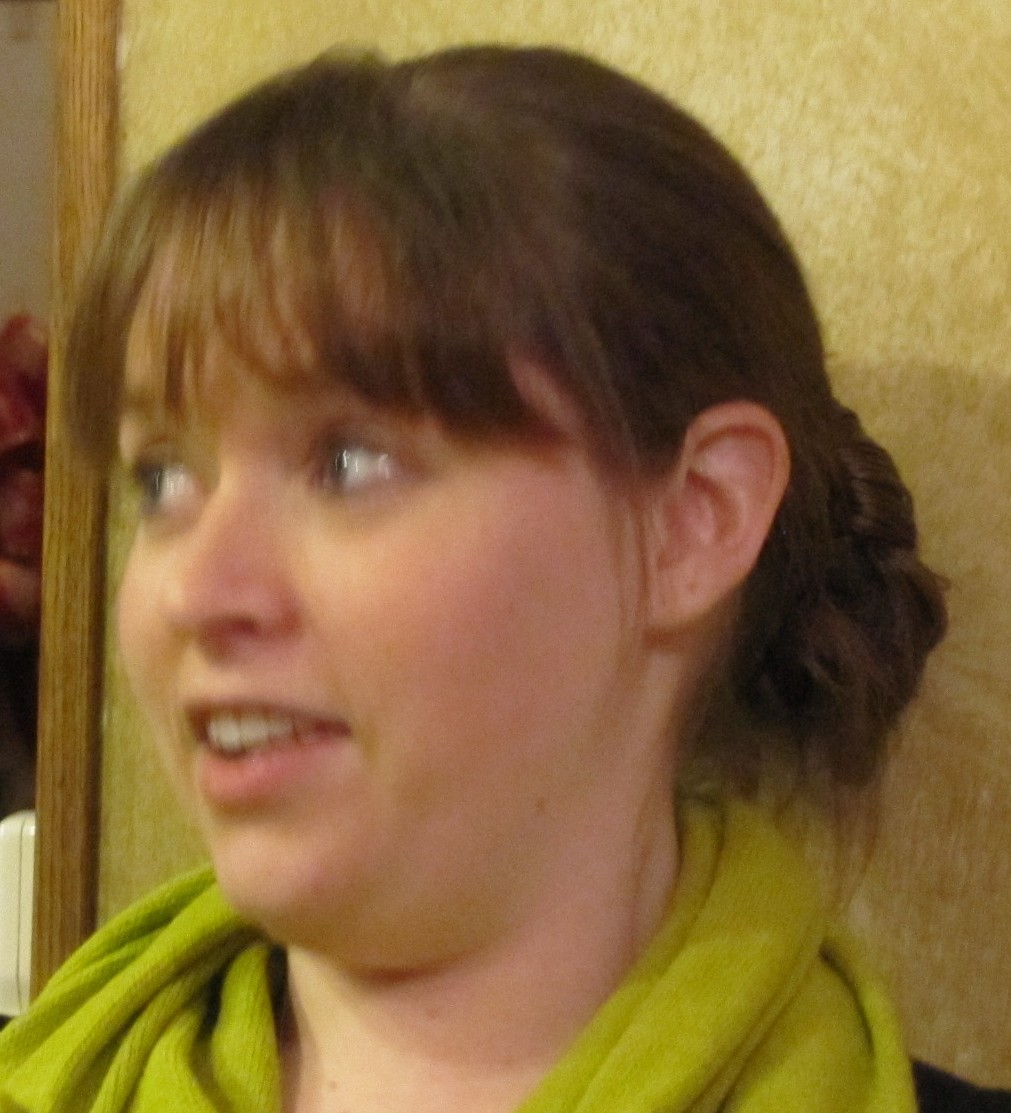 anybody not have a few on New Years Eve at a party? The only answer I kept coming up with is that Rezek is with child. Although Rezek flatly denied it when asked, she couldn't produce any other excuse other than she was going to have to drive to work the next morning in an ice storm and even if that was the case wouldn't you want to have a little

something to relax you before such a taxing task. Rezek once again denied she was impregnated.

The game went on while we sipped drinks and watched television coverage of "Dink Clark's New Years Eve Show"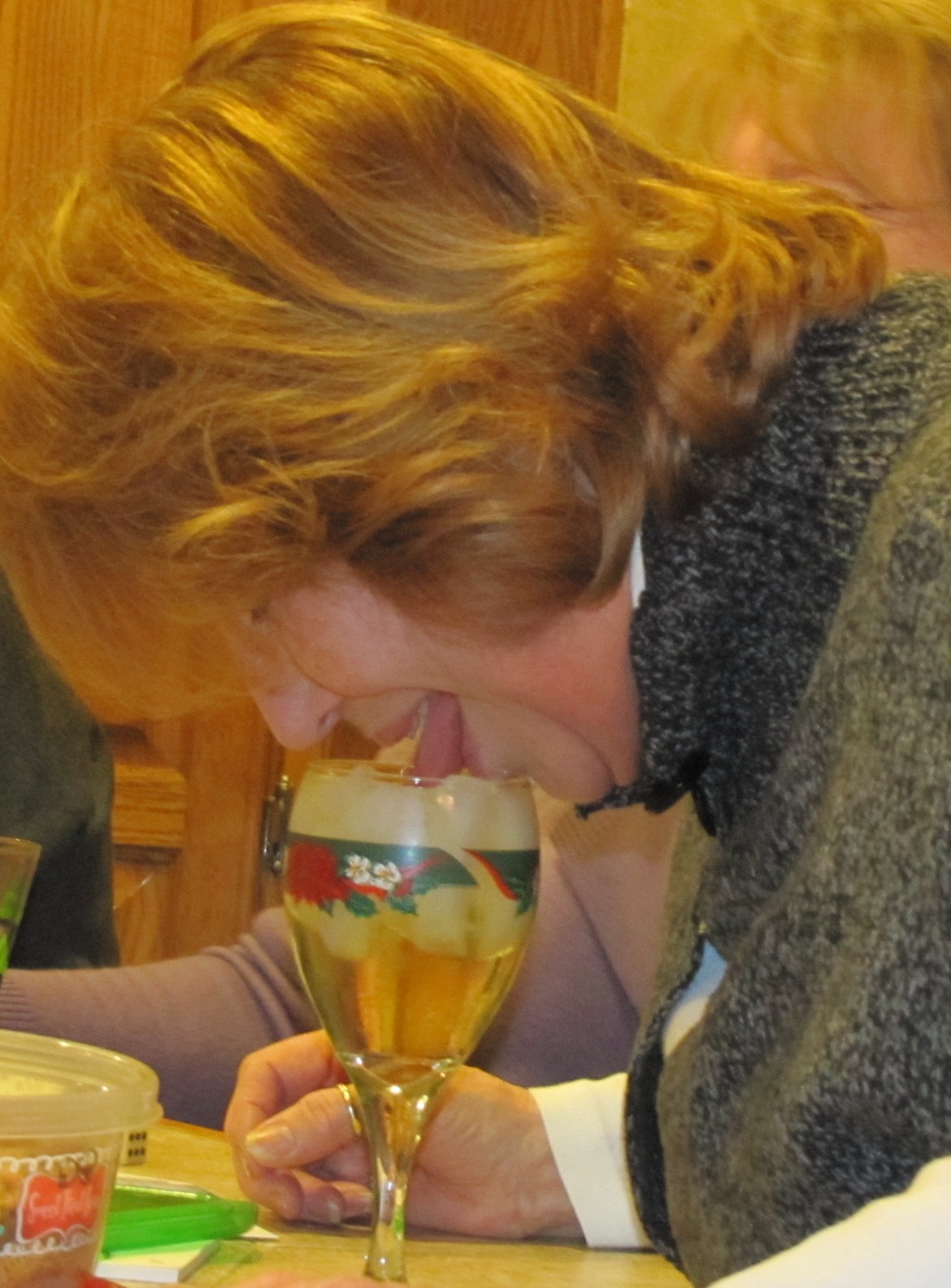 waiting for Lady Gaga to come on. One part of the game required a participant to take a dare, Ellie the unlucky player was required to lap her drink with her tongue like a cat for a prescribed amount of time while onlookers whooped and hollered. Most watching decided that Ellie did not have a long enough tongue and some even wanted to feel her tongue to see if it was as rough as a cat's tongue, but Ellie did not respond and only sat there and purred.

That's all the news that is news, see ya.