US News Headlines

Click headline to read story

Search this site for anything

The Kat and Mick Report and Axis of Evil Present

Wisconsin Timber Rattlers vs The Peoria Chiefs

Saturday August 18, 2012 - Game 6:30 PM, Tailgating 4 PM to Game

Tickets $9.00 each, box seats section 111, rows F through I

To reserve tickets, click here.
To see who's going to the game, click here.
Poquette Family Golf Outing

Saturday Aug 11, 2012 - Tee time 1PM at Highland Ridge Golf Course

Golfing and cart $??.??

Pot luck dinner following golf at the upscale residence of

Jean and James Seidl in Greenleaf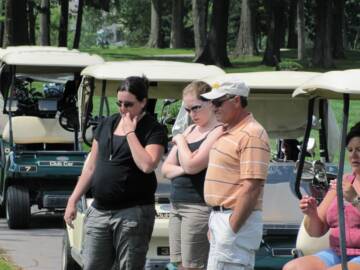 olfers in the Poquette family can breath a sigh of relief today as the announcement came that semi pro golfer Alex Pickett has stepped up to the plate to organize and schedule the family golf outing that so many have looked forward to.

News came last week that the annual Poquette Family golf outing which came to be known as the Prevost Open, was canceled due to activities beyond the control of the Prevost Family. While golfers liked the Royal Scot they swooned when attending the after party held at the Prevost Mansion located on the back nine of the aforementioned course. Grilled food, a swimming pool, and drinks made the golfers want to return every year.

Semi pro golfer  Alex Pickett hearing of the dilemma decided to persuade the club where he is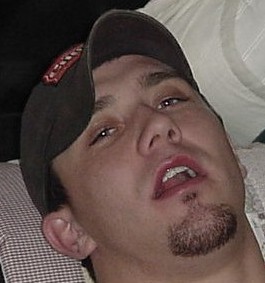 a member to host the outing  in the future. Because management at The Highland Ridge Golf Club located in West De Pere already knew the reputation of the Poquette Family they jumped at the chance to hold the outing at their venue. The August 11 outing will be pretty much the

In the past during the days of the Prevost Open, the golf outing was limited to family members only. Non family members wishing to participate needed the approval of Jean Poquette-Seidl before officially entering the match. It is not known how this will affect this newly reorganized meet up regarding those not belonging to the Poquette Family. Pickett, the organizer suggests he will lift the restriction allowing anyone to enter without winning the approval of Poquette-Seidl, however the former Queen of 'Chicken Night has not been consulted in the mater and may object strenuously to the new guidelines. With Poquette-Seidl managing the after party she will have even more authority regarding who attends and who doesn't and may reinstate the approval method used by her in the past. 

That's all the news that is news, see ya.

same as always with the game being "Best Ball" and a dinner party afterwards hosted by Jean and James Seidl at their plush Greenleaf home. Click
here
to sign up.
Golfers depressed about their scores plan a strategy for next years outing