US News Headlines

Click headline to read story

Search this site for anything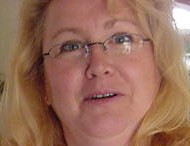 Club in Appleton. According to Poquette-Seidl, lead singer Damian Mancl became disinterested with the band and complained he "was too old to continue with the band." While the band enjoyed limited success in the

Fox Valley area and won many battle of the band contests, the group never rose to the levels sought after by Mancl. One of the band's shinning accomplishments was being the opening act of Rock USA a year and a half ago in the summer of 2012.

Band guitarist and son-in-law to Poquette-Seidl Mike Van Den Heuvel who could not be reached for comment, said he had enjoyed playing for the band and speaking through Poquette-Seidl, thanked the band's loyal fans and friends for coming out when they did. He could not offer any promises if the band would ever get back together or if they would ever perform again although, Poquette-Seidl offered a suggestion that the band could perform again with the aid of "Scott." Updates on the bands website contain no speculation and nothing has been added to the site since October of 2011.

5MAN Publicist Jean Poquette-Seidl

Original 5MAN members Mike Vandenhueval and Damian Mancl performing at Rock USA July of 2012


years old and attends Green Bays Notre Dame Academy also known as a tough girl says she needs the switch blade to defend herself. Treml's mother Judy denied the request and forbid her to ask Santa for the deadly gift because it's illegal. Treml has long been known to keep her sister Kate-Land Treml in line with violence

however her acts of physically overpowering her sister seem to be limited to only Kate-Land and no acts of violence have ever been known to be performed on anyone else by her. In a related weapons possession notation, it is not known if she still has Grandpa Earl's false teeth.

PREVOST TO START NEW JOB JANUARY 6

Stephonia Prevost is to begin her new job in the first week of the new year. Prevost 39, states that her office is being readied for her placement Monday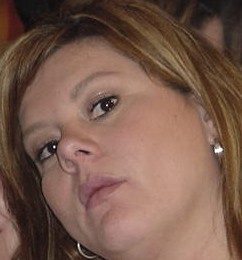 January 6. Prevost says she will still be working out of the same building, The Golden House on University Avenue, only now she will be counseling clients in her new role. Prevost recently graduated from college with a Master of Science degree Community Counseling.

TREML ASKS SANTA FOR SWITCH BLADE

Emily Treml the second born of Judy and Scott Treml of Green Bays far west side, has asked for a switch blade for Christmas. Treml who is 16 years

CHRISTMAS EVE AT THE KAMR

Christmas Eve will once again be at the KAMR headquarters in the Town Of Oneida on N6421 County Road E. The usual can be expected with a ham dinner served at dinner time at 5:30 or 6:00 PM bring your own liquor if you want it and Kat will be making punch again. The gift exchange will again be the "AS seen on TV" variety.

That's all the news that is news, see ya.

                 ox valley's wildly popular grunge band known as 5MAN has broken up. The band thought to have taken a hiatus from performing before a much sought after European tour, released a statement last week via one of the band members mother-in-law who also acts as the bands publicist.

Jean Poquette-Seidl announced last week that 5MAN has ceased to exist, even though the group's website
www.5manband.com
has remained active even after they no longer perform. Their last known appearance was February 16, 2013 at The Sharks