KEEP UP WITH NEWS YOU CAN ALWAYS USE

The News for Sunday April 20, 2014


US News Headlines

Click headline to read story

Search this site for anything

VAN DEN HEUVAL TO JOIN DIFFERENT BAND

That's all the news that is news, see ya.

after month's of inactivity Mike Van Den Hueval has gotten connected to a new band. The Band "Black Hole Conspiracy" has also been disarray since members of that band dropped to the wayside. Van Den Hueval has decided to join that band after numerous requests by the remaining band members to begin playing with them. Since the recruitment several weeks ago Van Den Hueval has been rehearsing with the group in a garage readying himself for the new gig.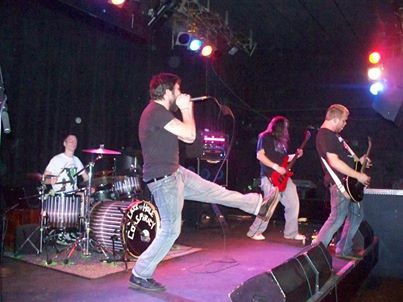 You may recall that Van Den Hueval was for several years with the now defunct "5 Man" a wildly popular metal band that frequently played in the fox river valley. The Band frequently was named as the opening act for many big name groups visiting the valley and had won numerous battle of the bands concerts throughout the area. When asked why the band broke up Van Den Hueval stated that one of the members decided he didn't want to play any more and up an quit the band while the band struggled to find a replacement lead singer Damon declared that he was too old to be in the band business and he too withdrew from the group. With two members of the band permanently gone of the 4 piece band the remaining two decided to pack it in.

The make up of the new band has been posted on the bands's facebook page and is as follows: Zachrich Just- Lead vocalist, Mike Van Den Heuvel- Guitar, Jerrad Tillman- Guitar, Tyler Vanderheiden- Bass guitar, Scott Raisleger- Drums. While the new band does not have a number of gigs set up they will be having one toward the end of May. Van Den Hueval looks forward to being on stage again and the valley is looking forward to getting a new metal band.   

JAMES THE INTIMIDATING EASTER BUNNY MAKES A NO SHOW AT THE SOBIECKS

Jean Poquette Seidl attended Easter alone and "James the Intimidating Easter Bunny" was needed to work on the spring holiday. Seidl who normally attends the gala event usually stands by with his intimidating presence to keep the children on the up and up during the annual Easter egg hunt.

Black Hole Conspiracy in concert without Van Den Hueval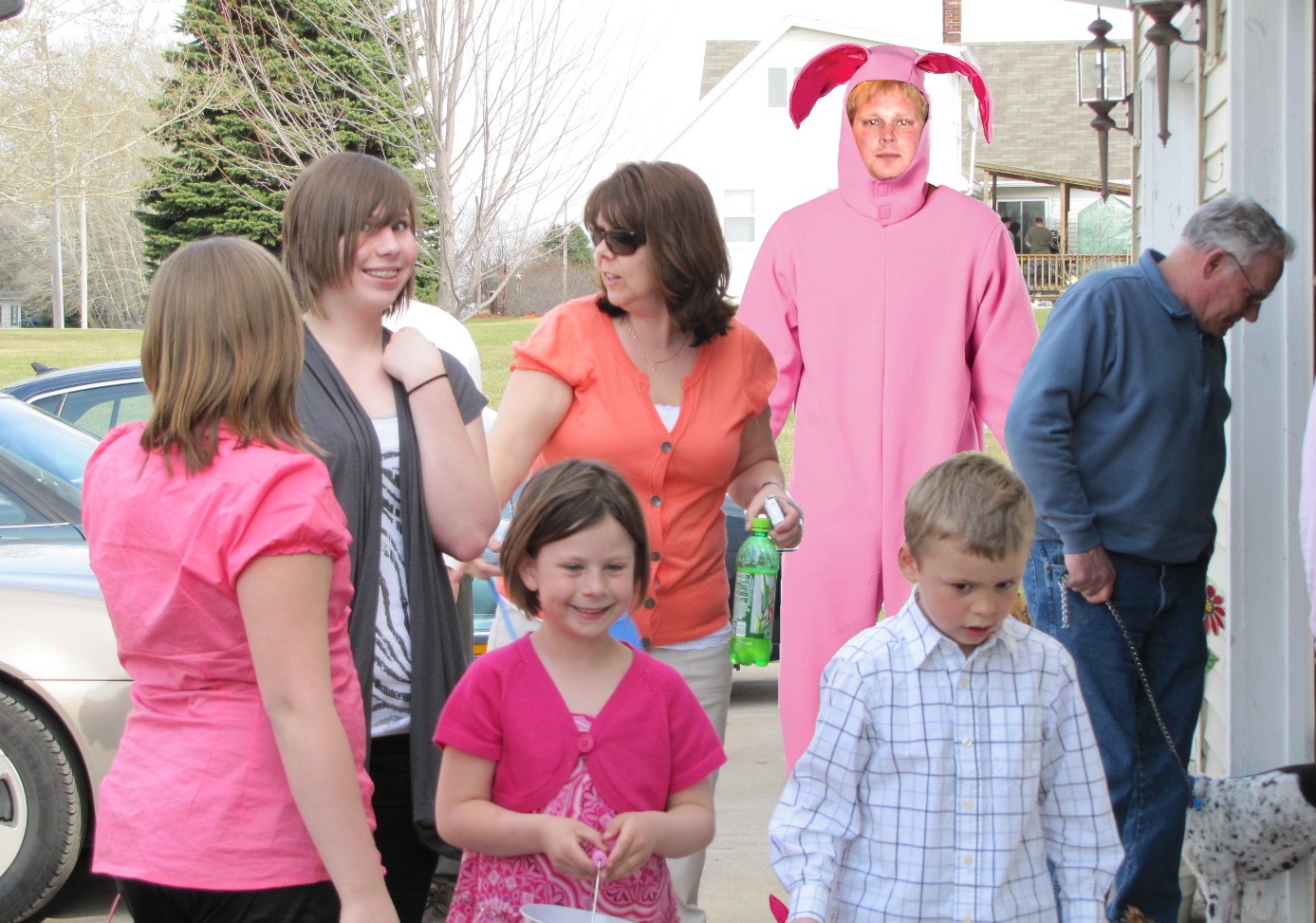 James the intimidating Easter Bunny could attend the egg hunt to keep the children in line