KEEP UP WITH NEWS YOU CAN ALWAYS USE

The News for Sunday December 7, 2014


US News Headlines

Click headline to read story

Search this site for anything

MAX PICKETT KICKED OFF BUS THANKSGIVING WEEK

That's all the news that is news, see ya.

Max Pickett who has been known to be a diffucult challange at times lounges on the clothsline outside.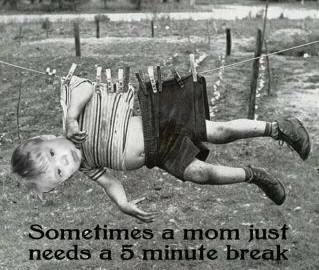 ax Pickett son of Michael and Peggy Pickett Janz Court, De Pere was kicked off the but just days before the traditional holiday known as Thanksgiving which is coincidently the day the Turkey Bowel is held on. Pickett, 6 aparently was creating a comotion on the bus with another child who was allowed to continue to ride after the incident. According to drivers logs Pickett

started the ruckus and was banished from the bus the rest of the week. Pickett's mother Peggy Pickett believes however that there is more to the story and feels some of the responsibility should be placed with the other boy involved with the altercation. At the very least the other boy should have been kicked off the bus as well. Pickett was allowed to ride again after the holiday vacation was over with no other repercussion. Later Pickett was heard commenting to his older brother Lance: "Saint Nick Came, I wasn't very good but he came anyway".

KAT TO WORK PART OF CHRISTMAS EVE

Don't worry the usual Christmas Eve celebration will still be going on at the KAMR headquarters right here in the Town of Oneida on County Road E, but the Kat may be arriving with the guests as she finishes her route with Green Bay Metro at 6:45 PM. The Kat drives the 6 bus and will be required to work at least 4 hours on Christmas Eve meaning she will most likely go in at her regular time of 2:45 PM and work until 6:45 PM. Most of the cooking and preparation work will be done and Eileen "Trixie" Sobieck has agreed to help with the layout of the food so that when Kat arrives home she can relax and take it easy with all the guests. The party will begin at the usual time and you can contact the Kat for advice on what to bring, but I suspect everything will remain the same as other years.

The return of the Turkey Bowl video will be highlighted at the venue with the final production already completed by Scot Treml. Some complimentary disks will be available on Christmas Eve night. The video will be able to be seen in it's entirety in the living room space and garage as usual.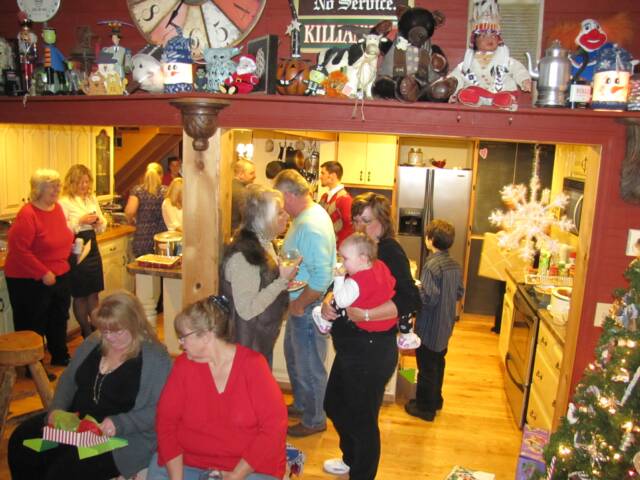 Guests at Christmas Eve party mingle with each other