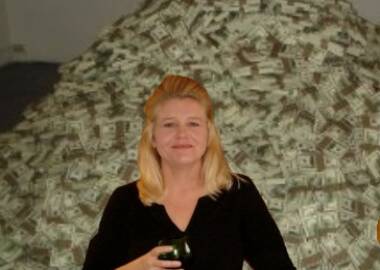 US News Headlines

Click headline to read story

Search this site for anything

SOBIECK WINS AT OLD PEEPS BAR AGAIN

That's all the news that is news, see ya.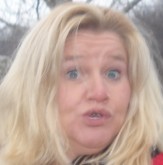 ileen "Trixie" Sobieck has again won the jackpot of money at a popular old peoples bar in De Pere known as Sidekicks. This makes four times she has won the pile of cash.

You might me asking yourself at this point how can I get in on this cash cow? The fact is you cant. The game played here is strictly luck of the draw. That is, Sobieck was just lucky and that's all there is to it. So unless you're willing to invest weeks of paying to play without a win than good luck.

The way it works is, Sobieck has a number in a book, each week she stops in at Sidewinders (De Pere's premier bar for the elderly) and pays her "dues" as it were. All this money collected sits in a pot where a winner is drawn by whomever is the first customer of the day on Monday. So far Sobieck has had her number drawn 5 times, but if you remember in the first paragraph it was mentioned Sobieck had won the money 4 times, and that is correct. You see the glitch is that the Sidewinders management requires the participant to sign this book when your dues are paid. The time Sobieck lost out was because her lack of attentiveness was responsible for her failure to sign the book, so another number was drawn. Even though the management knew Sobieck had paid her

Eileen "Trixie" Sobieck in front of her collective winnings from Sidewinders Bar

Even so Sobieck is way ahead in the game and her last win was over $800. Sobieck, 50 says she is so far ahead of the game now that she plans to keep playing for at least the next 20 years whether she continues to win or not. The staff at Sidewinders hopes she plays too because it increases their numbers, and it is accomplishing what the game is intended to do, keep customers coming every week to sign up for the drawing.

money to be in the drawing they cited their stringent enforcement of the rules for her loss of the $1,000 jackpot. Sobieck was upset at the time of the loss but after a while got over it. I'm afraid that if that had happened to me my shadow would have never darkened the doors of Sidewinders again.