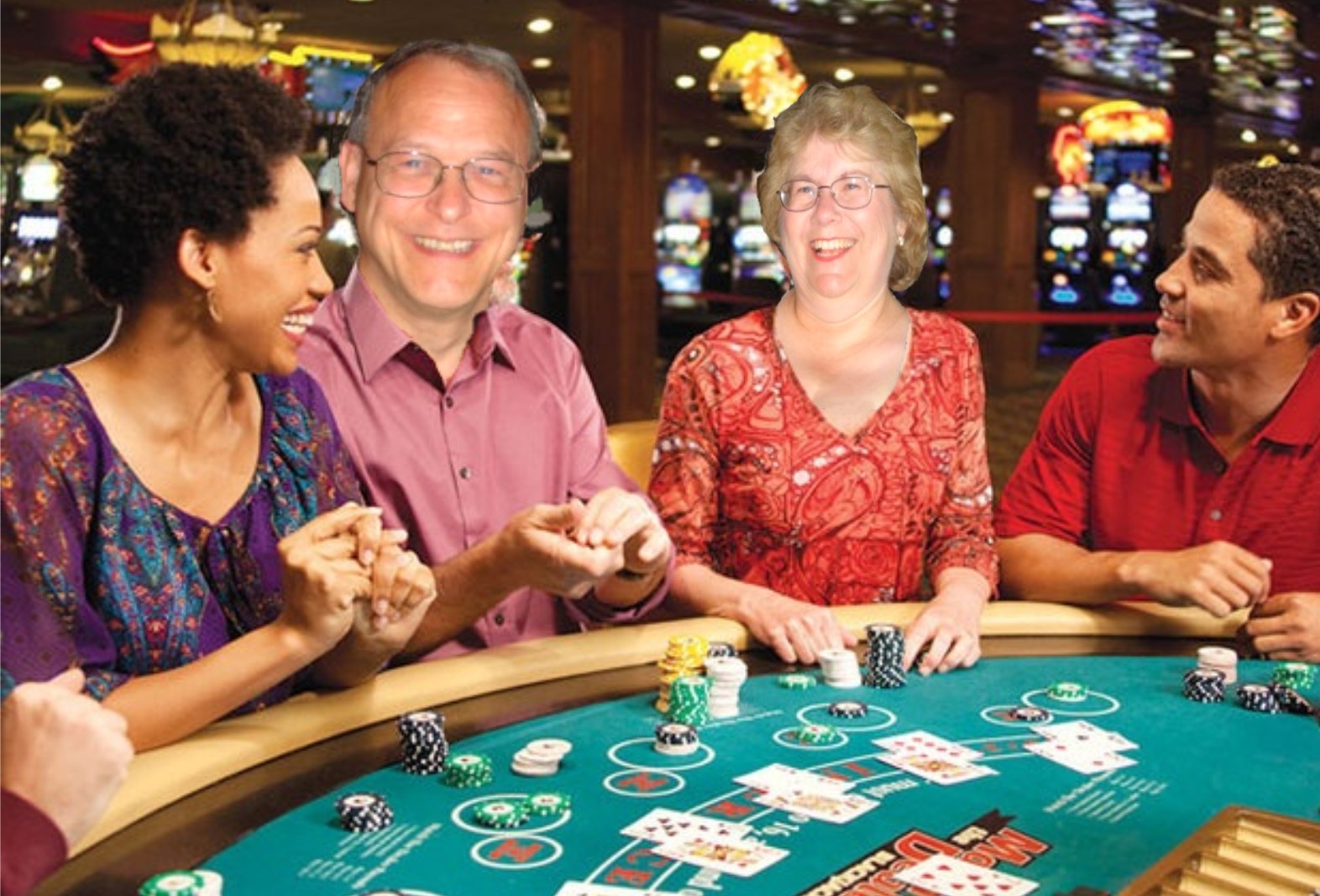 KEEP UP WITH NEWS YOU CAN ALWAYS USE

The News for Sunday March 16, 2014


US News Headlines

Click headline to read story

Search this site for anything

That's all the news that is news, see ya.

Dan and Peg Vanlanen pose for a photo with their new friends they made while gambling in Las Vegas Nevada

                        ust as we were about to begin planning our work week out last Sunday, Peg and Daniel Vanlanen began their week of luxury and gambling in the adult playground of the nation, Las Vegas, Nevada.

The Vanlanen's began their trek to the gambling capital of the world last Sunday as they were escorted to the Austin Straubel International Airport by the writer of this column. Their one week stay was to be jam packed with entertainment. According to Dan Vanlanen they were scheduled to partake in a interactive play whereby the guests to the dinner party were actually part of the play. Peg Vanlanen spoke highly of the experience and enjoyed it immensely. The Vanlanen's played their share of gambling games as well as Dan Vanlanen made the time pass on the penny slots while Peg Vanlanen was more into the card aspect of the house. Peg was trying to right the odds of her winning by counting cards at the black jack table, but had not mastered the skill  before they left the sin city. Vanlanen said that she only had come back with half the money they allowed for gambling so it wasn't a total loss but was disappointed that she had not become proficient at card counting and would still need to be a bus aide to earn enough money to live. Vanlanen: "Next year I'm going to have that card counting down real good, and when I make a bundle and they kick me out of the casino I'll be good for at least another year". While Peg Vanlanen aspires to become a professional gambler, Dan's only reason for being kicked out of the casino was for eating too many sausages off the free breakfast buffet.

PREVOST'S LOOK TO BUILD HOME IN LEDGEVIEW

Stephonia, and Rick Prevost own land in Ledgeview and are looking to build a home in the upscale area near Scray's Hill. While the new area offers a more desirable school district than their present one, their new home would not be on a golf course, giving the new location a downgrade in status from the get go. While the Prevost's are accustomed to living in areas of class, they won't be giving up much to live in the Scray's Hill area of Ledgeview. The area is the home to many professional athletes and local celebrities, thus making up for not having hole number 7 in your back yard.

Stephonia Prevost conscious of the need to have a plan in mind when the time arrives to move from their present mansion has been busy dragging Rick around to new homes to get ideas for building a new plush mansion in Ledgeview. So far the couple has visited all the homes in the showcase of homes and have a few ideas from the most prestigious of them. Assisting the couple is Kevin Sobieck, expert in the home building scene and custom designer. After looking at several of the more interesting homes they sketched a plan that they liked and Kevin took it and customized it to make it work, maximizing space and resources thus creating more livable floor space with less walls and hallways which are a waste of space.

KEVIN AND EILEEN SOBIECK SHOPPING FOR A NEW CAR

Since their old Mercury Wagoner served them so well Kevin and Eileen (Trixie) Sobieck are not ruling out another Mercury for a new vehicle. Kevin says that while the old vehicle has a lot of miles on it and still runs reasonably well they are looking for something newer and more dependable. Sobieck went on to say that he has seen used models like theirs for sale and would not be against buying the same vehicle again but says the one's he sees on the market are just as beat as theirs and have as many or more miles, so he ruled out those particular vehicles for purchase. Trixie has been looking at vehicles in the $50,000 range and says she likes those, but Kevin nixed those right off the bat citing too high a sticker price.

SOBIECK AND PICKETT TO STAY PUT AT JUSTIN'S

As earlier reported by the KAMR Logan Sobieck and Alex Pickett had announced that they would be moving from the modest home located on Hobart's prestigious Fernando Rd. neighborhood to the north side of Green Bay to live with their friend Tony Sturm. Sturm who just purchased the home in a foreclosure invited the pair to live their and share the house payment which suited them just fine at the time, however after sobering up and reconsidering the matter Alex realized he would be moving a half hour away from his work which is now a five minute drive. Logan Sobieck who is also of the transient nature like Alex decided to forgo the move as well so as not to abandon his cousin Alex who is somewhat of a puppet master to those younger than him like Logan. Alex has also protected him from bullies in the bars of which he is deathly afraid.