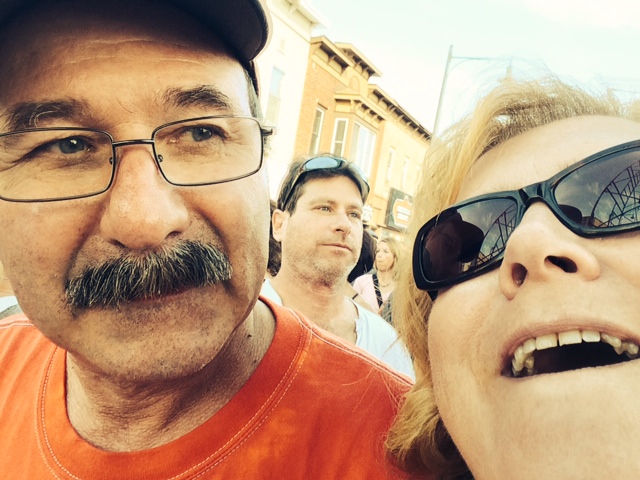 Jean Poquette-Seidl snaps a "selfie" with this writer standing beside her, an unknown man stands behind us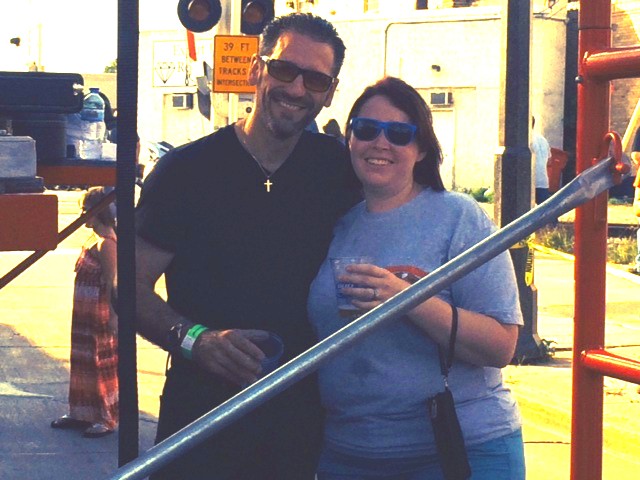 KEEP UP WITH NEWS YOU CAN ALWAYS USE

The News for Sunday September 28, 2014


US News Headlines

Click headline to read story

Search this site for anything

REZEK MEETS BONO AT OKTOBERFEST

That's all the news that is news, see ya.

rittany Rezek, "B-Rez" had never been to Oktoberfest before but this year with nothing else to stop her she tagged along with Kat,me, and Jean Poquette-Seidl. Poquette-Seidl a veteran of the annual fall mile long party offered to show B-Rez the ropes as it were helping her with attaining her wrist band and finding a good place to see the band. Her tutoring of B-Rez got off to a bad

start however when she forgot to bring her I.D. along and nearly didn't get a wristband allowing her to buy beer. That was first on the list for the two women and they had their beers even before we stopped to get a couple of hot dogs. Luckily Poquette-Seidl was able to get the band and the lady in charge of the booth was heard to say "no one else gets wrist bands without an I.D." The Kat, who was driving drank only water while I had only Coke and Pepsi with a little water added at times. Attendance seemed a bit down from other years in spite of the beautiful weather, but with the way the economy is and people saving up for their health insurance premiums since the introduction of Obamacare I suppose the cash flow has diminished.

If you think we just went there for hot dogs and beer you would be totally wrong. The featured band at Appleton's biggest party of the year was Vic Ferrari and what a show they put on. The well known cover band sang everything from Bruno Mars to what seemed to be popular goat roping songs, although you couldn't prove it by me as I know almost nothing about the so called "Country and Western" music genre. Those who seemed to know a little about the C&W reveled in the few songs they did, but B-Rez who claims to know a substantial amount about the subject gave their goat roping performances a thumbs down. Rezik who married a goat roping fan says that the songs they picked were not popular C&W songs. It is my opinion that the band should shave off about a half hour off their act and abandon the C&W and several other obscure songs that seemed to be crowd unpleasers. 

The highlight of the day was a sighting of U-2 singer Bono, who was there to persuade the Vic Ferrari Band members to cover some of their songs during the event, but no matter how much he pleaded the band would not perform the songs her desired. Bono who is highly political expressed concern that the band held back because they don't like his politics, but comments overheard later by those doing the music arrangements for the band indicated that the real reason is that U-2 songs suck. Never the less B-Rez was able to corner the celebrity for a photo and no one else caught on who he was.

U-2 singer Bono who was in town was kind enough to pose for a photo with B-Rez