news from Oneida - news from Oneida - news from Oneida - news from Oneida




"AT THE KAT AND MICK REPORT WE DON'T MAKE THE NEWS, WE JUST REPORT IT"

Carpet Cleaning:
  Perry Peterson, First Choice Carpet LLC says "My company is the
CHOICE
that makes the difference". New this year is pressure washing. Do you have an oil spot in your garage that you would like to get rid of? Well, we can do that and more, give us a call at (920) 884-9963 or e-mail me at
perryp@greenbaynet.com
Perry is the son of Bob and Mary Phillips.



JUSTIN SOBIECK'S GIRLS IMPREGNATED

     n what has been described as a shocking outcome, not one but two of Justin Sobieck's female companions has turned up impregnated. Of course even though the parents of the girls are asking "how could this happen?" Sobieck comments that it is simple biology at work, "a seed is planted and it grows." The one time shy Sobieck has spent considerable time at a local bar as a bouncer to which he can attribute his wisdom. Sobieck unsympathetic to their plight comments, "if you play with the bull, you'll get the horn." So it is with the two young ladies who now are looking at an 18 year learning experience raising a child. Sobieck hesitates to reveal the names of the two impregnated women citing an agreement between the three until the parents have been informed.

BRITTANY QUESTIONS OWN SEXUALITY

Brittany Sobieck the elusive catch for eligible batchlors has commented to friends and family that she is "exploring her inner self" and trying to determine if she is really straight. Sobieck who has had numerous boyfriends but has rejected all of them for frivolous reasons such as calling her too much, or stealing articles from her underwear drawer, now feels she will take a break from the male gender and get in touch with her true feelings. Sobieck who is not going so far as to say she is gay also will not deny that she has "certain feelings" that she cannot control.

KAT BEGINS WORKING AT FAVORITE STORE

Anyone who knows the Kat knows that she loves to shop at the Wal-Mart. Even when she travels to distant cities on vacation one of the things she has to do is seek out the local Wal-Mart and compare the items being offered at that store with the local offerings in Green Bay. It was no surprise when she was looking to earn some extra money she chose the nationwide chain as an employer and is now is earning extra cash working at the De Pere facility. Even though the store is still the retailer of her choice she is now a little disappointed to see some of the disorganization that exists on the local level. She feels her training is not going well and is somewhat alarmed that she may be asked to solo on the cash register even though she does not really know the basics of running the check out line. The co-worker she has been placed with for training is a good employee and efficient at running the line but lacks the skills to be a good teacher.

So far the Kat has not come home with a lot of merchandise however I suspect that as her tenure grows at the retailer so will her shopping cart. Soon I predict she will owe them at the end of the week instead of bringing home a paycheck.

Don't forget the Halloween Party on October 29th. at Dick and Cleen's. Prizes for best costume and games along with music and food. BYOB The traditional "War of the Worlds" (original broadcast) will be played at 7PM with the rest of the party and music at 8. See you there!

That's all the news that is news, see ya.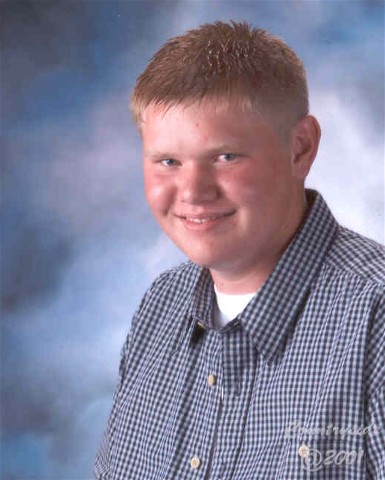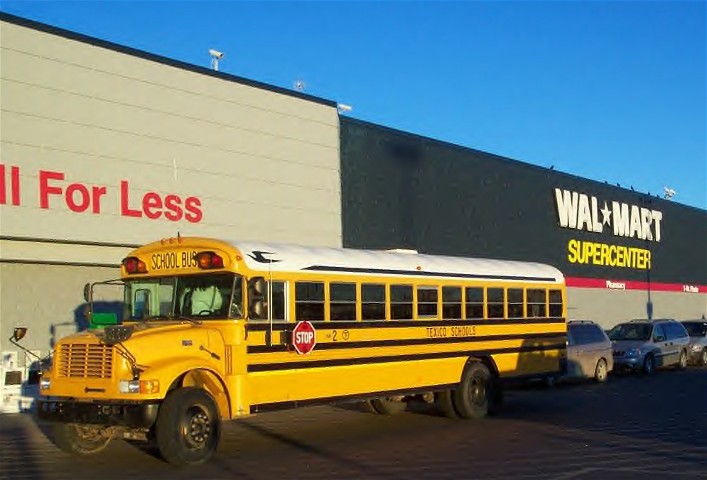 KAT ARRIVES AT HER NEW JOB WITH HER BUS

BRITTANY SOBIECK TO GET IN TOUCH WITH "INNER SELF"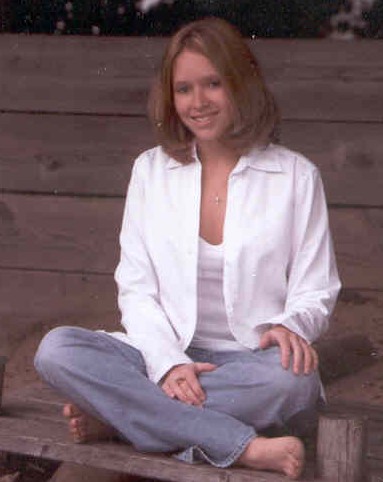 LADES VISIT DAUGHTER IN INDIANA

            Timothy Lade and his ever popular and lovely wife Joanne Lade made the long trek to northern Indiana Friday morning to visit their daughter Aimee Poquette. The Lades who have been resting comfortably in their plush Allouez home decided they should take a much needed trip and visit the former member of the Lade household. A delivery of two "cornhole" game boards also needed to be made to the home, a gift from her godfather.  Poquette who still maintains a bedroom at the Lade home has not stayed at the home as a regular member of the family since her departure to Cincinnati some 5 years ago. Several weeks ago Poquette moved from her Cincinnati apartment to the Indiana home of Chris Richie her male companion. Occasionally Poquette will announce her return to the Green Bay Area several days in advance to allow enough shopping time for family and friends to shower her with gifts upon her arrival after which she will retire to the Lade household and the aforementioned bed room. Poquette hopes some day to marry her current male companion Chris Richie and settle for being showered with several small gifts spaced out during the year which is all Richie can afford on a meager patrolman's salary. 

PICKETT HOUSE WARMING PARTY A SUCCESS

Food cooking on the grill and a house full of people is what you expected to find, and did, if you were planning to attend the housewarming party that Brandon Pickett threw this past weekend. Pickett who just over a week ago purchased a home in the depressed neighborhood projects of Ashwaubenon plans to bring the home back to it's once glorious grandeur doing his part to help restore the neighborhood to it's once prominent status it enjoyed at the turn of the century. Pickett, when asked about his plans and what impact it might have in the run down neighborhood commented "If people see how good I can restore my home maybe they will start to fix up theirs."

NEW CLOCK ARRIVES FOR TURKEY BOWL

With the money earned from calendar DVD sales XPFL Commissioner Brandon Pickett purchased a count down clock which will be incorporated in the scoreboard for TBVI. Funds were insufficient from last years sales to completely fund the purchase so the commissioner kicked in some of his own funds to complete the sale. Brandon is hoping to make up the difference with this years sales of the same products

KAT NOW RUNNING CASH REGISTER

As reported last week in The Newsletter the Kat was restrained from running the cash register at her new job as a checker at Wal-Mart. Her trainer, a young man from the north of Wisconsin seemed somewhat concerned when it came time for letting The Kat run the till, probably because he was worried that his money and sales would not coincide should Kat make an error. However the Kat was gaining little or no experience only bagging. Someone of influence must have seen last weeks Newsletter because on her next day of work she was working with someone else who was allowing her to run the cash register. She made few if any errors.

INCONTINANCE IMPROVES

Jean Poquette Hansen reports that her incontinence has improved since she has been diagnosed and treated for diabetes. Hansen who has taken to wearing the super size depends says now that she is able to make it almost the whole day before she wets herself.

Halloween is less then two weeks away now, don't forget the party at Dick and Cleens on the 29th. There's a new comment on the OPINION page
click here
if you want to read it. That's all the news that is news, see ya.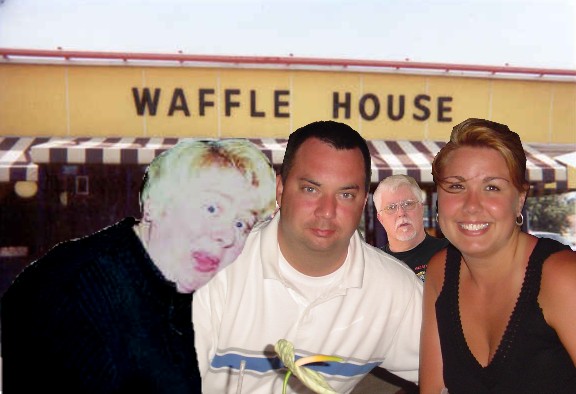 from left JOANE LADE, CHRIS RICHIE, TIM LADE, AIMEE POQUETTE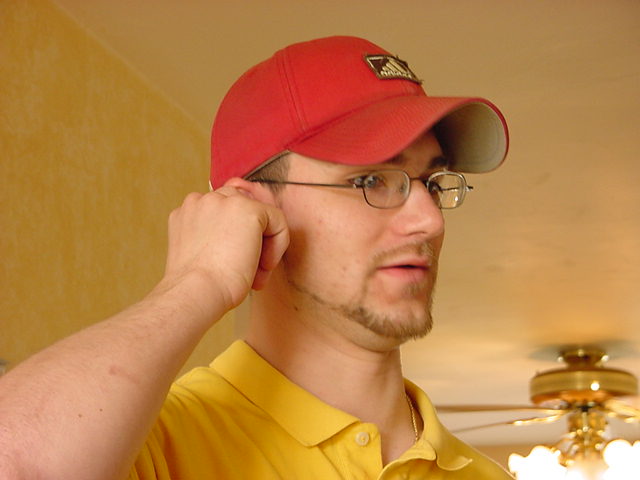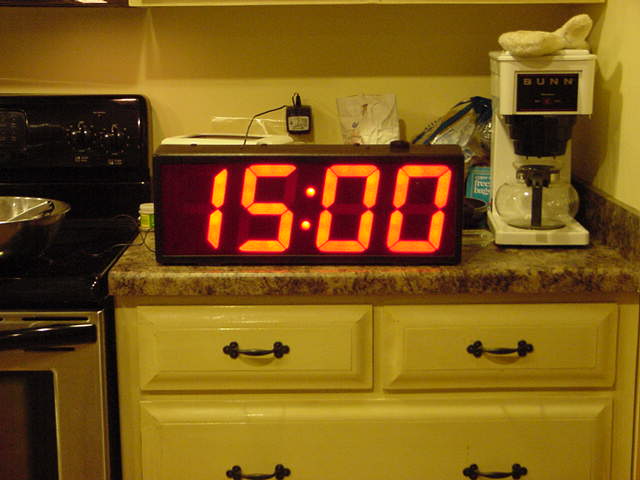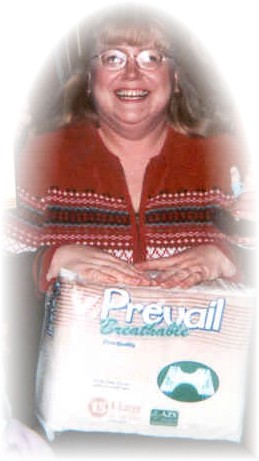 BRANDON REPORTS HIS PARTY IS A SUCCESS

NEW TIMER FOR THE TURKEY BOWL HAS ARRIVED

JEAN POQUETTE HANSEN REPORTS HER INCONTINENCE IS NOW UNDER CONTROL