news from oneida-news from oneida-news from oneida-news from oneida

  NOVEMBER 22   2001     2  PM POQUETTE FIELD

October 7, 2001

Oneida Wi. -  KAT AND MICK REPORT UNCOVERS EVIDENCE IN THE SEPT. 11 TRAGEDY

    Recently Cheryl and Steve Purshock sent me a photo from a camera that was supposadly recovered from the rubble of the World Trade Center. The Photo shows a young man posing for the picture with the ill fated plane seconds away in the backround. At first I dismissed it as a doctored up fake, but something here made us go the extra mile and dig deeper. Something didn't seem right so THE KAT AND MICK REPORT launched its own investigation and here are the shocking details behind this photo. It seems that this gentleman has been involved in other tragedys and only now has he been exposed by your humble reporter. See for yourself as you page through the five photos we have uncovered.

I believe the camera was planted there and our friend was long gone, perhaps getting ready for his next photo shoot in front of the next tragedy. This may be the work of Bin Ladden, but what of this guy? He needs to be found at all costs.

    In other news Dick and Colleen have purchased a new camper and it looks like the "Cleen Machine" will have to be retired, or move on to a new owner. I must say that in the three years that I have been going to Rockfest with Cleen that it has served us well. I will miss the old girl, but am also looking forward to seeing the new one. Making the switch from a motor home to a trailer will also mean a new form of propulsion. That brings up the question of what will they pull it with? Cleen is talking of getting rid of her van and purchasing a 3/4 ton truck for pulling.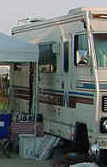 PARTIAL VIEW OF THE

CLEEN MACHINE

I don't think Dick is too keen on looking for another vehicle, so that is up in the air for now. I believe that they are  going to sell the Cleen Machine outright so if anyone is looking for a motor home better talk to them now.

    The Kat is doing well with almost six weeks now since surgery. She is slowly returning to eating normal food, with an altered diet. The main adjustment that was made is that now she eats only 

kitten portions, which is a bonus for me as I get to clean up what she left behind. She does have to eat more often now though, about six times a day, but a cracker fills her up, if she's really hungry, a cracker with cheese whiz.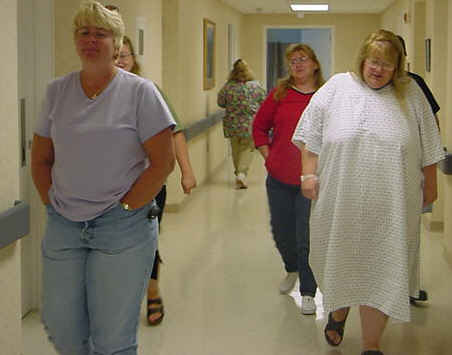 Got your costume ready yet? Don't forget the
Halloween Party
at Dick and Cleens, and there is an announcment to make. Tim Lade had agreed to become the editor in
The Kat and Mick Report
photo dept.  Welcome aboard Tim, I'm sure we will be seeing many great photos on Photo of the week. Thats it for now, see ya.
KAT COURAGEOUSLY WALKS THE HALLS WITH HER SISTERS.

October 14, 2001

Oneida Wi. - SALES DISMAL AT CRANBERRY FEST

    Even taking into account the usual poor weather in Eagle River during the Cranberry Fest Craft Show, sales were dramatically down compared to the year before. This is now the fourth year in a row that sales took a downturn. This years poor performance can be directly attributed to the terrorist attacks and the declining economy. People are simply holding on to their money and not spending it on trivial non essencials. It is unknown if attendance was down, however with the "stay at home" attitude that is being exhibited nation wide, I can only surmise that there must have been less people attending. I can only hope that this is not an example of whats to come. If future shows are as poor as the afore mentioned, then perhaps it is time to reconsider the craft business.  

    THE KAT AND MICK REPORT will introduce a news paragraph this issue with a new logo. Reports for chicken night will now be called Chicken Night News and will carry the logo               in the paragraph header.  So from now on when you see               you will know that is the Chicken Night News just in case you wanted to skip ahead. This weeks Chicken Night was poorly attended with only this reporter and The Kat, along with Tim, and Joanie, Bunky, and Peggy, and Lance. But the good news was that without all the other people there, the management was a lot more generous with free drinks and extra food we didn't even order on our plates. Apparently thankful the more obnoxious faction of the Chicken Night Crowd did not make an appearance, the staff was willing to show their gratitude.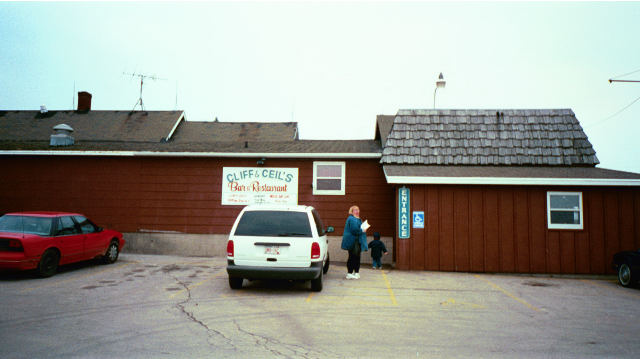 I certainly had my share of Killians Red, and I might add, stuffed with samplers from everything on the menu I think. When I woke up on Saturday morning I was still full!

CLIFF AND CEILS WHERE FOOD AND SPIRITS FLOWED FREELY FRIDAY NIGHT

    With recent anthrax outbreaks at several news media outlets around the country, The Kat and Mick Report has taken extra security measures to insure the safety of the staff at the publishing offices. All outbreaks had one thing in common, the bacteria was delivered by US Mail via a letter. Therefore all letters containing powder will not be opened. Any letters being hand delivered by any middle eastern looking man will be rejected for delivery. Any letters with the return address bearing the name Ussama  or Al Quetta will be rejected for delivery. All packages oozing liquids, or covered in powder with a return address somewhere in Afganastan will also be rejected. The same also applies to any packages that are ticking, growling, smoking, or meowing.

    I picked up on a pretty neat web site while watching the Fox News Channel that has a lot of little one or two minute films on it. Some are bad some are good and some are funny, but it's worth checking out. All the films seem to be made by independent contributers, the web address is
www.newgrounds.com
The site is really slow due to all the visitors coming from all the media exposure on FNC right now, but if you can't get through try again early in the morning or late at night, it's worth the effort I think.
    It doesn't look good for KISS to perform at the Turkey Bowl Halftime Show, however I am working on trying to get them to the Halloween Party. If it does work out we would have to wine and dine them all night but I think it would be worth it. I will keep you informed on the outcome of negotiations next week, or when arrangements are final. There is only one more newsletter before Halloween so there is only one more chance to remind you to get your costume ready. If you have any prizes to donate for contests please emil your pledge to us here at
THE KAT AND MICK REPORT
and bring it along that night. For more information click
Halloween Party
. There is a new page on the web site with all the craft items on it if anyone is interested, click
CRAFT SHOW
either here or on the top right side of the home page. Also there is only a little over a month until the Turkey Bowl, so don't make any plans for Thanksgiving day in the afternoon!
    Thats it for now, see ya.

October 21, 2001

Oneida Wi. - ANTHRAX SCARE AT AMS INSURANCE BUILDING

    The American Medical Security building in Howard was the scene of what mail room employees thought was another anthrax filled envelope being sent through the mail. Although most employees were ready to, or already had headed home for the day the building was shut down and the powder in the mail room was examined.  No determination was ever announced on just what the powder was. Joanne Lade who is an employee at the complex has a theory that one of the mail room employees brought a bag full of powdered doughnuts and got the powder all over the mail room, and then either forgot that she did it or another employee saw it and doughnut girl was too embarrased to say what it really was.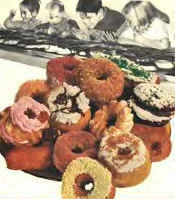 SUSPICIOUS DOUGHNUTS FOUND NEAR MAIL ROOM EMPLOYEES IN BACK OF PHOTO

Of course AMS will bear the financial responsibility, which will be great with the Haz-Mat unit involved,  for the costs of the false anthrax alarm, and this may lead to the banning of doughnuts in the mail room. I suspect the mail room employee who unknowingly left the trail of powder through the mail room will now eat her doughnuts up in the cafeteria anyway.

    Bunky will be heading to Cleaveland Ohio this week to attend a seminar on a water cutting machine for his employer, Nelson Machine and Welding. His transportation was to be by aeroplane, however with all the dasterdly deeds being done lately he asked if he could drive instead of fly, and permission was granted. I suspect that many people feel this way and the concept of air travel will be changed forever. In many cases now it takes as long or longer to board the flight or get clearance for boarding as the actual flight itself.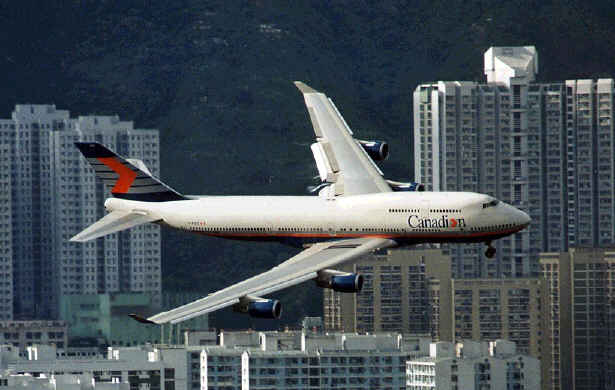 PLANES LIKE THIS ARE FLYING ALMOST EMPTY THESE DAYS

I suspect that the future of air travel is doomed and nothing will bring it back now to save it. Of course the rail passenger service is now booming and I think Amtrak will be the way Americans travel in the future.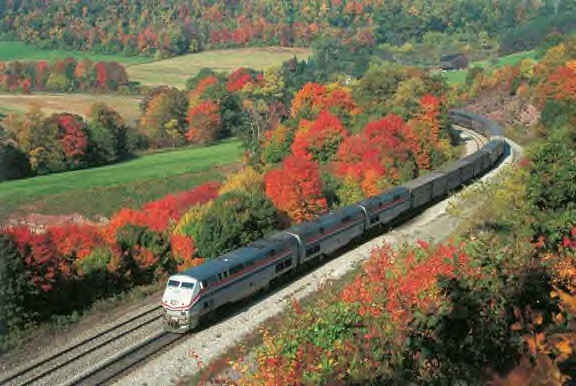 THE FUTURE OF TRAVEL IN THE UNITED STATES

Soon Amtrak will expand service to many places now not served in the United States thus making air travel a distant memory, and a way of life gone  by.

    Plans are in place and heating up for the Turkey Bowl, Brandon informs me that new jerseys have been ordered for this year and a score board is in the works being built by Kevin Sobieck. No word yet on what the half time show will be and I no of no practice by the cheerleaders. Let's hope that they are capable of mustering up something quick so that their performance is capable of being aired. Don't put away those lawn chairs yet, not till after the
TURKEY BOWL.

TB2K, WITH SNOW ON THE GROUND

    The
Halloween Party
is in six days, get going on your costume if you don't have one.
Be prepared for a night of fun with food, music, contests, and prizes. Thats it for now see ya.

October 28, 2001

Oneida Wi. - SCOOBY GANG TAKES FIRST PLACE AT THE HALLOWEEN PARTY

    This year saw a multitude of different costumes at the Halloween Party, however the clever costumes of Scooby Doo won the hearts of everyone at the party as they were elected to carry the "best costume" trophy home last night.

Stephanie and Rick Prevost who were Thema and Fred respectivly and another unidentified couple, friends of the Prevosts, who were Daphanie and Shaggy made cartoon land come alive.

But make no mistake there were many great costumes at the party, some of which were a Mouse, Little Red Riding Hood and the Wolf, a Haz-Mat Mutation, a Fireman, a Canibal, and a Seventies Throwback.

Fourth place Runner Ups were a pair of cows, Shelly and her husband (last name unknown), Third Place were a pair of flowers, Joe and Amy Seihr, Second place was a Gorilla with light up eyes, Tyler VanDenBusch. Attendance was down a bit but the quality and variety of the costumes made up for it. Once again the garage was decorated to perfection for the party with the enitre structure converted to a party house. A lot of prizes were given away for rock and roll trivia as well as the Quarter Horse races, I think almost everyone went home with a prize. We all had a lot of great fun and saw a lot of great costumes. Thanks again to Dick and Colleen for providing the place to have a great party, and for all their hard work to get the place ready. Watch for pictures to be published on the
Party Page
soon.
    I have found a photo of the Cranberry Fest sale of a couple of years ago, for those of you who never attendad this event it will give you a idea of what the environment is like there.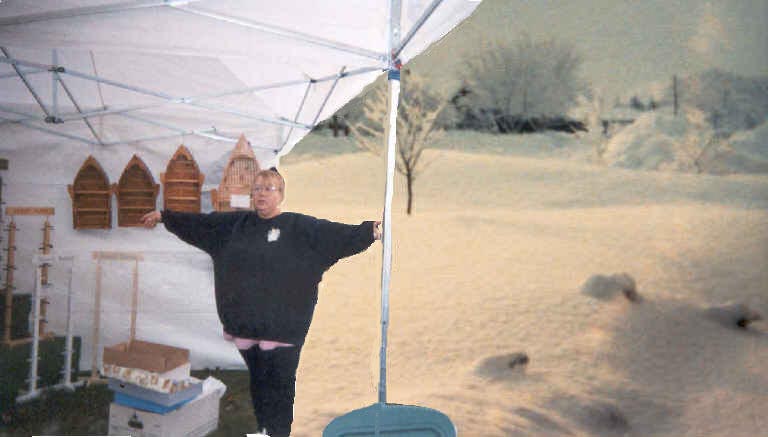 THE FROZEN WASTELAND OF CRANBERRY FEST, EAGLE RIVER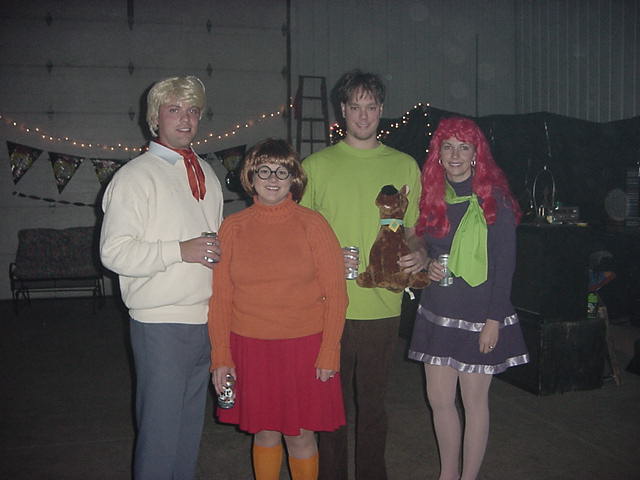 THE SCOOBY GANG, FIRST PLACE COSTUMES

    Jean Poquette Hansen has asked our Photo Department to create a special photo of her. With Jean, the now reigning Queen of Chicken Night, we were unable to refuse her request.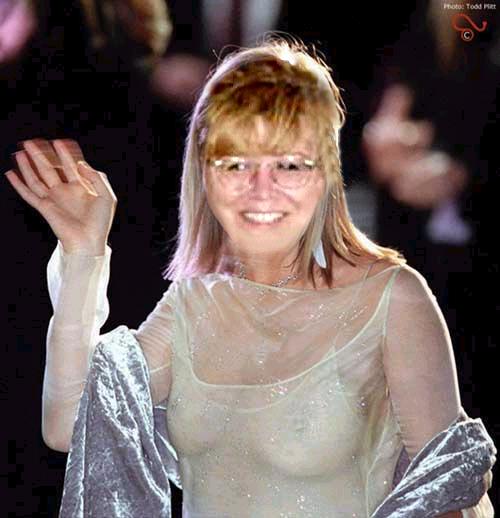 We leave you this week with this photo of Jean Poquette Hansen, the Queen of Chicken Nitght, in all her beauty as she waves good bye to all her subjects. Thats it for now, see ya.

THE QUEEN BIDS FAREWELL AFTER ANOTHER

SUCCESSFUL  CHICKEN NIGHT CELEBRATION